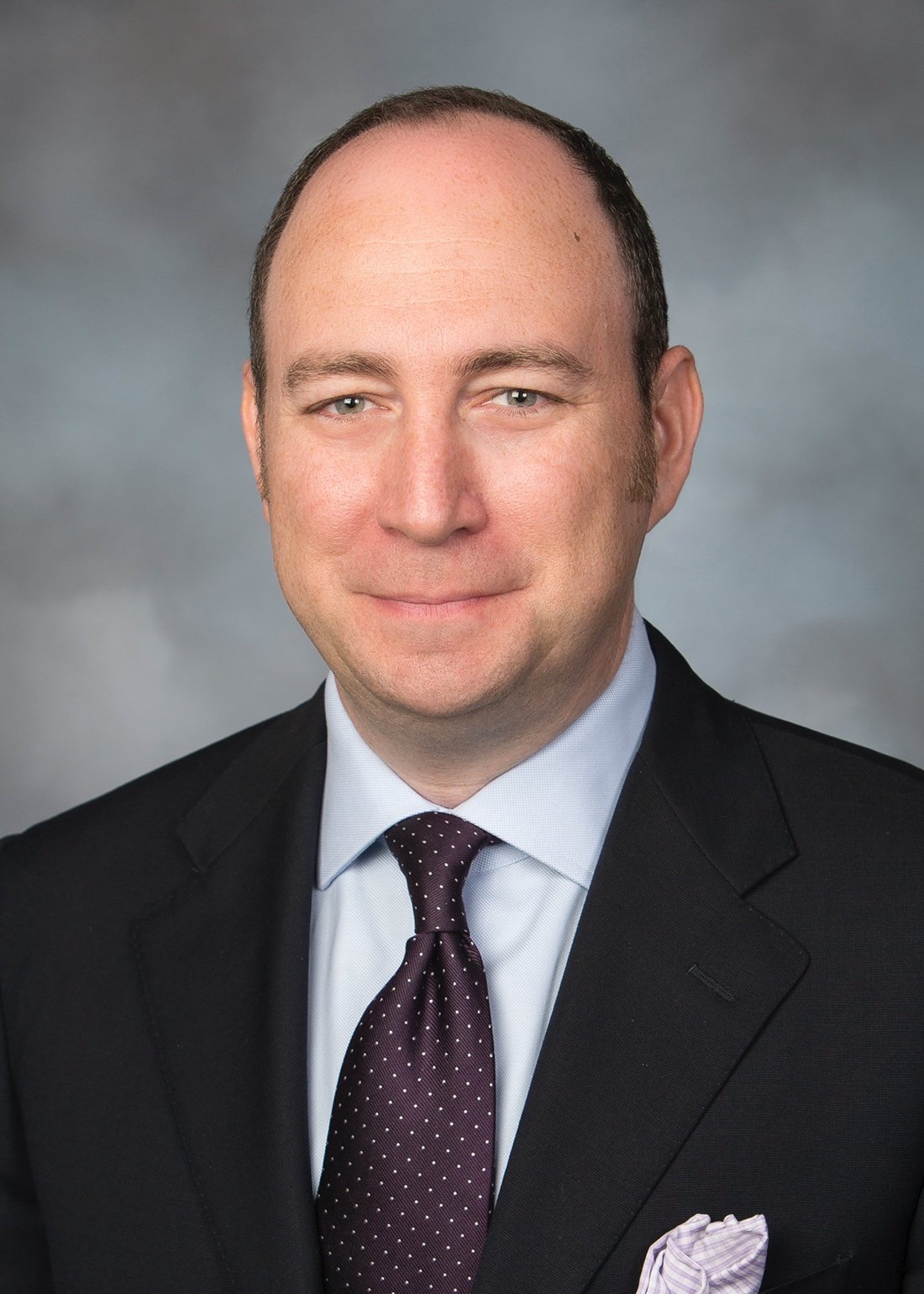 National Office Staff Employee Spotlight: Eugene Freedman
We have an amazing National Office staff that our membership can be very proud of. They work hard every day and are committed to providing our members with the very best service and representation in organized labor. Today, we feature Special Counsel to the President Eugene Freedman. Thank you for all you do, Eugene!
Where are you from, or what places have you lived?
Freedman: I was born in Newark, N.J., grew up in Long Beach, N.Y., and lived in Wheaton, Md., for high school, before going to college in Ithaca, N.Y., and law school in Baltimore. I currently live in Rockville, Md.

Where did you go to school, or what other education do you have?
Freedman: I graduated from Cornell University with a degree in Industrial and Labor Relations. I graduated from University of Maryland School of Law.

How did you come to work at NATCA?
Freedman: I was working for another federal sector union. I interviewed for a position with then President John Carr and Executive Vice President Ruth Stilwell. A few days later Ruth called me to offer a completely different position, which I accepted.

Do you have family members who are involved in unions?
Freedman: My great grandmother was a member of the International Ladies Garment Workers Union in New York City. My grandfather was a 65-year member of the United Association of Plumbers and Pipefitters (UA) as well as a member of the American Federation of State County and Municipal Employees (AFSCME). My father was a local officer for the American Federation of Teachers (AFT), who went on to work for the International Union of Bricklayers and Allied Craftworkers (BAC) for over 20 years. My mother worked for AFT for 20 years. My brother is a member of the International Brotherhood of Teamsters and is their Western States Political Coordinator. My aunt worked at the FAA employees' credit union at John F. Kennedy International Airport and was dating a controller at the time of the PATCO strike. As a seven year old, I walked the picket line with her.
I was a steward and negotiations team member for my unit of the Washington-Baltimore Newspaper Guild and elected treasurer and co-lead negotiator for an independent union of staffers at my former employer.

What's the most rewarding part of being a member of NATCA's staff? 
What's the most challenging? 
Freedman: The most rewarding part of working for NATCA is negotiating collective bargaining agreements that benefit all of our members. Being on a NATCA contract team is both the most challenging and rewarding professional experience of my career and I've had that honor four times so far.

Do you have any hobbies or any other activities you enjoy outside of your work for NATCA? 
Freedman: Baseball is my primary hobby. I'm an Orioles fan, but I follow every American League team as well as their minor league rosters. I switched to playing softball in college, and I also coach my daughter's fastpitch team. I also write about the intersection of labor relations and baseball. My girls are 13 and 10, so I spend a lot of time at their activities now, including musicals and dance recitals.

Has there been a favorite moment for you while at NATCA?
Freedman: My favorite moment was sitting at the Aero Club of Washington luncheon on my birthday, April 30, 2009, during which newly appointed Secretary of Transportation Ray LaHood announced he was ordering the FAA to return to the bargaining table with NATCA after three years of imposed work rules (IWR). It was the culmination of a three-year fight to reverse the IWR. My adrenaline was so high I was shaking with excitement.
Fun Fact:
Freedman: Prince, O(+>, is my favorite musical artist. I have over 2 GB of his music on my computer. My favorite albums are Sign 'O the Times, Dirty Mind, Purple Rain, The Undertaker (unreleased), Musicology, Camille (unreleased), 3121, and Prince, although I move albums up and down on my list all the time. My first day working for NATCA was Prince's birthday, June 7.