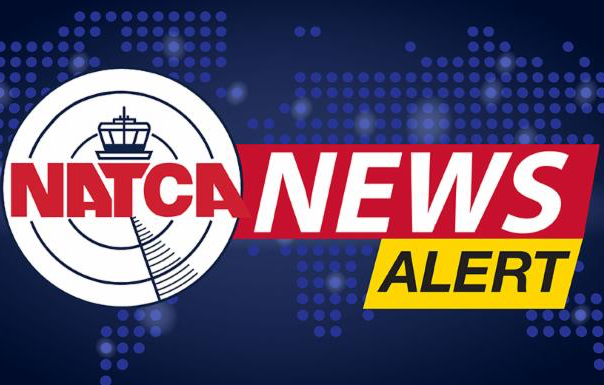 NATCA News Alert: Brad Davidson Wins Re-Election as Region X RVP, Rounding Out New NEB
Brothers and Sisters:

Ballots for the position of Region X Vice President were received and counted earlier today and incumbent Brad Davidson (Engineers Great Lakes, EGL) defeated Patrick Massie (Engineers Southwest, ESW) to win re-election.

Previously, we announced that 11 of the 12 positions in the 12th NATCA National Executive Board (NEB) were filled by acclamation. With Davidson's election, the new NEB is now set. Each RVP's three-year terms will begin on Sept. 1. Below is a look at each of the 12 members of the next NEB.

In Solidarity,
National Election Committee
President-Elect: Rich Santa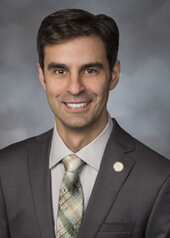 Santa (Washington Center, ZDC), who has served on the NEB as Eastern Regional Vice President (RVP) since 2018, will become NATCA's seventh president. He began his career as a controller at New York TRACON (N90) in 1997 before transferring to ZDC in 2001. Santa has spent most of his career serving NATCA and its members, including four terms as ZDC FacRep prior to being appointed as the Alternate Eastern Regional (NEA) Vice President.

Additionally, Santa has served as the Eastern Region Labor Relations Representative, a Basic Representative Training (now RT1) instructor for the NATCA Academy, the chair of the Information Technology Committee, and a member of the NEA PAR, the Grievance Review and Collaborative Steering Committees and the Onboarding, NCEPT, National Validation Team, Constitution, and Election Support Committees. He has also been the lead on several national projects.
Executive Vice President-Elect: Andrew LeBovidge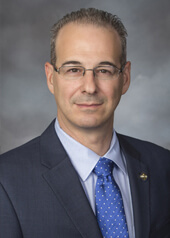 LeBovidge (Houston Center, ZHU), who has served as Southwest (NSW) RVP since 2015, will become NATCA's eighth executive vice president.

LeBovidge started his air traffic control career at ZHU in 1992. He has served as a representative for NATCA since 1998; area representative from 1998-2000; ZHU FacRep from 2000-2015; alternate Southwest RVP from 2003 until 2015; and is currently serving his second term as the Southwest RVP. He served on the 2009 collective bargaining agreement negotiating team, represented NATCA on the National Academy of Sciences committee on air traffic controller staffing, and a number of other national groups and projects, and is currently involved with NATCA's National Committee on Training, the NEST, the CRWG, the NSTLC, and the Union Synergy and Drug and Alcohol committees.
Alaskan Regional Vice President: Clint Lancaster
Lancaster is completing his second three-year term as Alaskan Regional (NAL) Vice President. He was hired in 2006 and began his career at Anchorage Center (ZAN), where he still works. He has served NATCA at ZAN as an Area Representative, two terms as Vice President, and two terms as Facility Representative. He also served as the Alaskan Region (NAL) Alternate Regional Vice President for three years and has been on the NAL PAR team for over four years. In addition, Lancaster has served on NATCA's Reloaded Committee and on the National Labor Relations Strategy Group. He completed many NATCA Academy courses including Arbitration 1 and Advanced Arbitration training and has been involved in many Article 48 groups as well as conducting several pilot outreach briefings in Alaska.
Central Regional Vice President: Aaron Merrick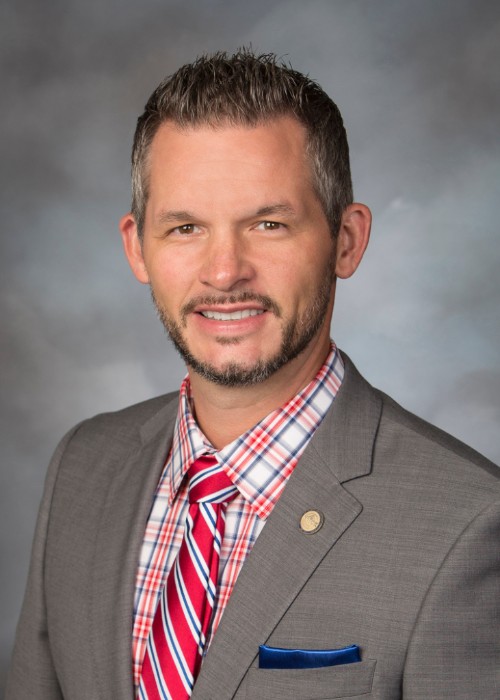 Merrick is completing his first term as NATCA's Central Regional (NCE) Vice President after serving as NCE Alternate Regional Vice President since 2014. Merrick has spent his entire two-decade FAA career at Kansas City Center (ZKC), first in the Trails Area and then, since 2006, in the Ozark Area. He served as ZKC FacRep from 2013-2018.

Merrick's NATCA service also includes ZKC executive board at-large member (2006), ZKC Ozark Area Representative (2007-11), ZKC facility vice president (2012), National Grievance Review Team (2014-present), and National On-Boarding Team (2016-present). He is a 1994 graduate of Sacred Heart School in Sedalia, Mo., a 1996 graduate of State Fair Community College (AA Degree), a 1998 graduate of the University of Missouri-Kansas City (BA Degree), and a 1999 graduate of Midwest Aviation Resource Consortium (MARC).
Eastern Regional Vice President-Elect: Brian Shallenberger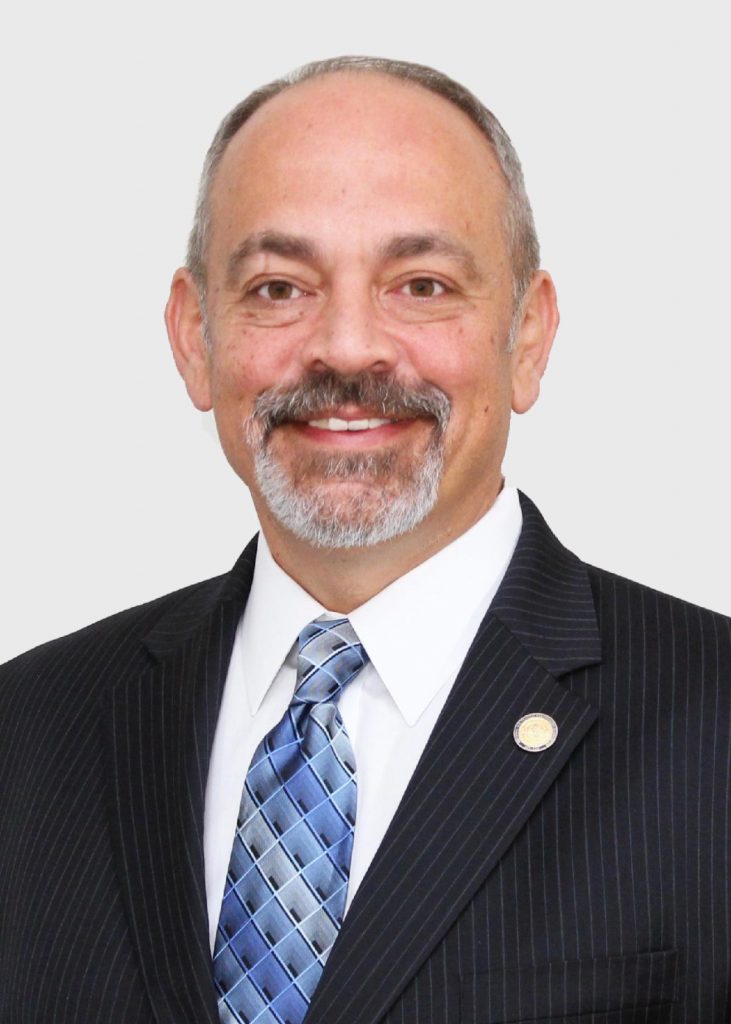 Filling Santa's position as Eastern RVP will be Shallenberger, his fellow ZDC member. Shallenberger began his FAA career at Scottsdale ATCT (SDL) before transferring to ZDC in March 2002, serving as FacRep (2016-2020), vice president (2014-16), and area rep (2006-13). He also serves as NEA NCEPT rep and collaboration facilitator.
Great Lakes Regional Vice President: Drew MacQueen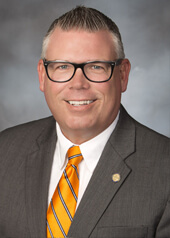 MacQueen is completing his first term as Great Lakes Regional (NGL) Vice President. He served as NGL Alternate Regional Vice President for two years before that. MacQueen began his FAA career in 1994. He worked at San Jose-Reid Hillview ATCT (RHV) from 1994-98, San Francisco ATCT (SFO) from 1998-2001, and Philadelphia ATCT (PHL) from 2001-2004 before transferring to his current facility – Cleveland Center (ZOB) – in 2004. He served as local vice president at RHV, local secretary at SFO, and local treasurer at PHL. At ZOB, he served as local VP for two and a half years before serving as FacRep from July 2010 to January 2017. MacQueen also served on the 2016 Slate Book Contract Team which negotiated the current collective bargaining agreement for the Air Traffic Controller, NOTAM Office Specialist, Traffic Management Coordinator/Specialist, and Alaskan Flight Service Specialist bargaining units.
New England Regional Vice President: Mick Devine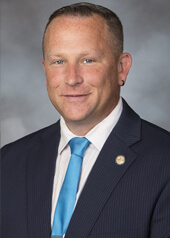 Devine is completing his first term as New England Regional Vice President. His first elected position in NATCA was as the BOS local secretary. In January 2015, he was elected as the BOS FacRep and served for three terms. Devine also served as the New England Alternate RVP from January 2017 to January 2018. In 1995, Devine attended the University of North Carolina at Charlotte and majored in mechanical engineering. In 1996, he joined the United States Marine Corps as served with distinction as an aerial navigator in the KC-130. He flew in combative airspace over Northern Iraq and Kosovo in 1999 and 2000. After discharge in 2001, Mick attended Columbia University from 2002-2004, majoring in applied mathematics and combinatorics.
Northwest Mountain Regional Vice President: Alex Navarro III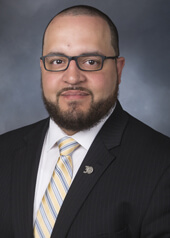 Navarro is completing his first term as Northwest Mountain Regional Vice President. He began his FAA career in 2008 at Seattle TRACON (S46) and has worked as a controller at Seattle Center (ZSE) since 2013. He was a controller in the Air Force and worked for one year at a Federal Contract Tower in Renton, Wash. (now a NATCA-represented facility). He began his activism within NATCA as S46 treasurer in 2009, and has also served as both vice president, and most recently, FacRep at ZSE. In addition, he has worked as Washington Legislative State Coordinator, a LEAP (Leadership Experience Acceleration Project) instructor, and as a Drug and Alcohol Committee member.
Southern Regional Vice President: Jim Marinitti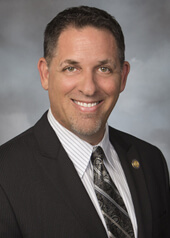 Marinitti is completing his second three-year term as Southern Regional Vice President. He began his air traffic control career in the Navy in 1986 and was hired by the FAA in 1993. He was assigned to Ft. Myers-Page Field Tower. Shortly thereafter, he transferred to Miami Center (ZMA). In 2001, he moved on to Miami Tower and TRACON (MIA), which remains his current facility. Marinitti has held several elected NATCA positions, from secretary/treasurer to RVP. He has been heavily involved in the legislative arena and served as one of NATCA's leads for the rollout of the Collaborative Work Group process. He also taught Interest Based Communications and is one of NATCA's instructors for the national leadership course called LEAP – Leadership Experience Acceleration Project.
Southwest Regional Vice President-Elect: Nick Daniels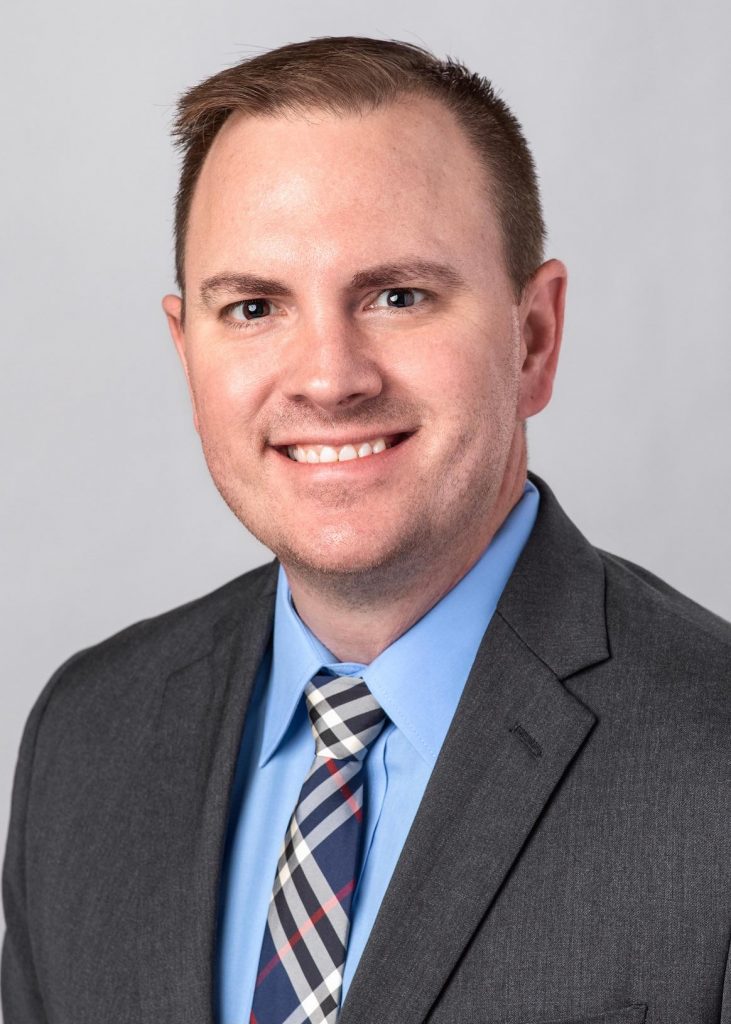 Daniels, Fort Worth Center (ZFW) FacRep and alternate NSW RVP, will take over for LeBovidge as NSW RVP. Daniels has spent the last 16 years of his 18-year FAA career at ZFW after starting at Dallas-Addison ATCT (ADS) and has served as FacRep since 2015. He was also the facility's vice president (2013-15), secretary (2011-13), and area rep (2007-2011). He currently also serves as the region's labor relations and onboarding rep as well as being on the Training Committee and working as a NATCA Academy instructor.
Western Pacific Regional Vice President: Joel Ortiz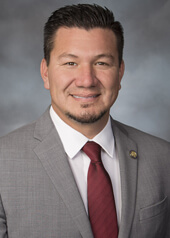 Ortiz is completing his first term as Western Pacific Regional Vice President. He graduated from Corona Senior High School in 1995 and immediately enlisted in the U.S. Marine Corps and left for boot camp in November 1995. In November 2003, Ortiz was honorably discharged and was hired as a DOD air traffic controller. He worked as a GS-2152 until the FAA hired him in 2006. In August of that year, he checked into his first FAA facility, High Desert TRACON (E10), which is now known as Joshua Control Facility (JCF). Ortiz served as FacRep until he transferred to SCT (Southern California TRACON) in August of 2011. He served as an alternate area representative until he ran for and was elected SCT local vice president in 2014. In 2016, he was elected SCT president and served in that capacity until July 2018.
Region X Vice President: Brad Davidson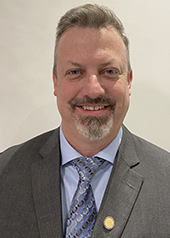 Davidson is completing his first term as Region X Regional Vice President. He was hired in 2003 by the FAA and has worked at the Detroit Airports Division Office. Before joining the FAA, he was with the State of Michigan – Bureau of Aeronautics after a lengthy time in private industry as a licensed Professional Engineer. Prior to the current role as the Region X RVP Brad was serving his second term as the Airports Division NATCA National Representative. Brad is honored to serve the wide variety of Region X professionals that work across the entire country.