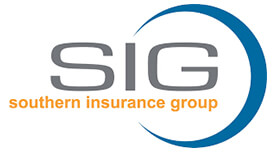 Member Benefit Spotlight: Southern Insurance Group
Keeping people safe is what we do as aviation safety professionals. We are there to keep things moving and more importantly, provide help if things go wrong. With a wide array of all types of insurance, the Southern Insurance Group (SIG) is one of NATCA's longest standing partners, serving the needs of our members since 2002 and providing help if things go wrong.

From the UNUM disability insurance that protects your income, to life insurance to replace FEGLI, and all your needs in-between, SIG is there to have the backs of the folks who have the backs of the flying public! Click here for more information.