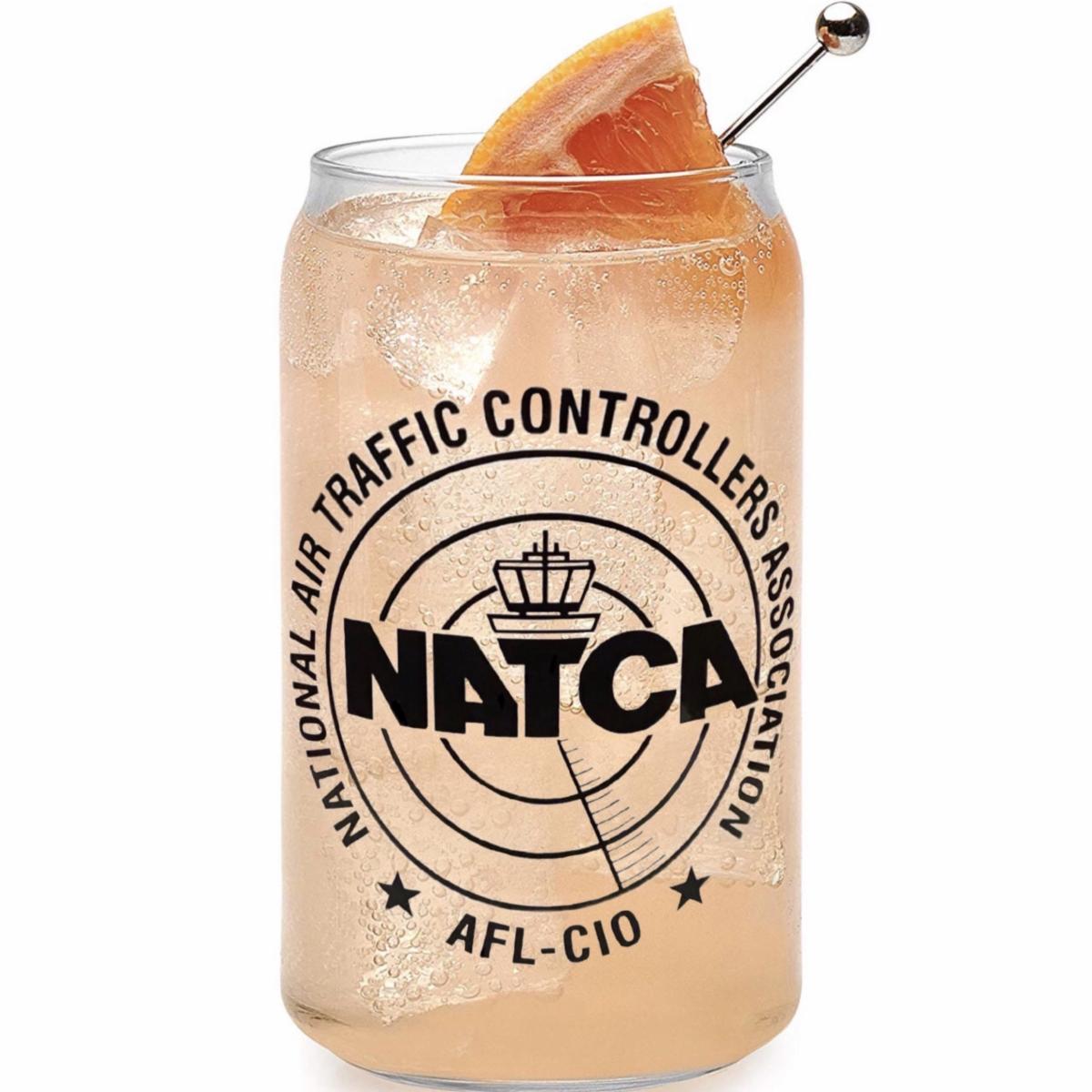 NATCA Store Item of the Month: Beverage Glass
Features of this product: The 16 oz. NATCA Beverage Glass is the ultimate drinking buddy! Featuring a sleek and clean shape, this glass is a nod to the classic beverage can design and is a perfect addition to any space. No matter the occasion, this glass fits right in your hand and is great for serving your beverage of choice. This glass includes a black NATCA imprint and is union-made in the USA.

Price: $7. To see the item and how to order: Click here. Select USPS or UPS as your shipping preference on your orders. To check on stock availability or for further assistance, call 800-266-0895 or email natcastore@natcadc.org.