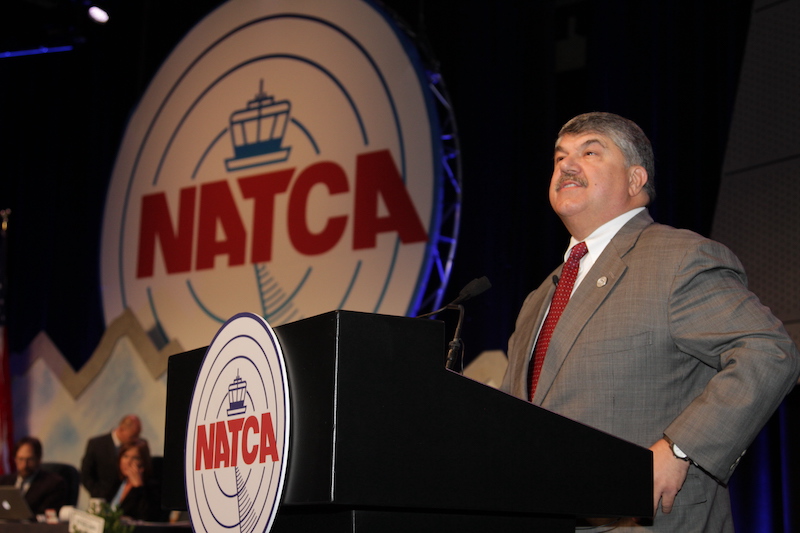 Remembering AFL-CIO President Richard Trumka
AFL-CIO President Richard Trumka, who passed away suddenly last week, invigorated the labor movement and working people across the country with his passion. He fought for all union members with vigor and stood arm-in-arm with them every single day. NATCA members got a first-hand view of that passion on many occasions, most notably at two of NATCA's past four biennial conventions.

At the 17th Biennial Convention in Philadelphia in 2018, Trumka delivered a fiery, uplifting, and inspiring keynote address. Trumka told the convention body, "Solidarity is sort of like love. You can't measure it. You have to feel it." He continued, "I want every single worker in America to feel the power, the pride, the love that comes with being part of a Union. You're never alone in a fight. You have a brother and sister that are going to stand with you no matter what." View his full 2018 speech here.
After his 2018 NATCA Convention speech, Trumka posted this on Twitter: "We owe so much to our air traffic controllers. I'm so proud and honored to be here at the @NATCA convention. You are American heroes."

Trumka previously spoke to the 14th Biennial Convention body in 2012 in Denver. View his full 2012 speech here.