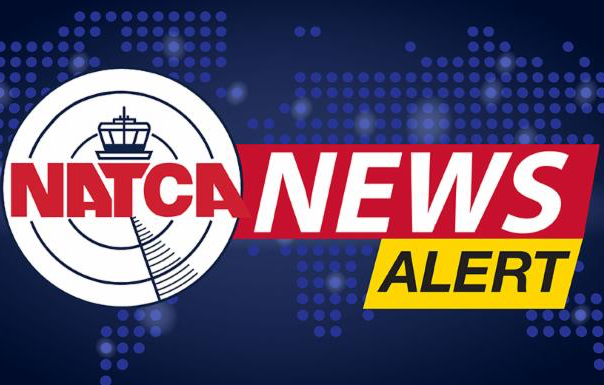 NATCA CONGRATULATES LIZ SHULER AND FRED REDMOND ON THEIR ELECTION AS AFL-CIO PRESIDENT, SECRETARY-TREASURER, RESPECTIVELY
WASHINGTON – National Air Traffic Controllers Association (NATCA) President Paul Rinaldi today issued this statement congratulating Liz Shuler and Fred Redmond, who were unanimously elected today as President and Secretary-Treasurer, respectively, of the American Federation of Labor and Congress of Industrial Organizations (AFL-CIO), by the organization's Executive Council. Rinaldi is a Vice-President, serving on the AFL-CIO Executive Council.
"On behalf of the NATCA National Executive Board and the nearly 20,000 aviation safety professionals we represent, I want to extend my warmest congratulations to Liz and Fred on their election. Because of their strong passion for fighting for workers and their rights both on and off the job, NATCA stands with Liz and Fred, and we offer them our full support.
"We continue to mourn the recent tragic loss of former AFL-CIO President Richard L. Trumka. Although nobody can replace Brother Rich in our hearts, there is nobody better to serve as President of the AFL-CIO than Liz Shuler. Liz knows the House of Labor inside and out and has already led us in so many important endeavors. With the pandemic still raging, and the historic infrastructure bill and PRO Act working their way through the U.S. Congress, these are critically important days for our country, all American workers, and our transportation industry. Liz knows how to unify our voices to protect workers and strengthen our economy in this challenging time. We look forward to working with her and Fred as they build upon the successes of the past and strengthen us into the future.
NATCA members are proud to stand in solidarity with our brothers and sisters in organized labor. We will continue to move people, cargo, and the COVID-19 vaccine and other medical supplies. We will continue to advocate for the passage of the infrastructure bill and the PRO Act, and we will support Liz Shuler and Fred Redmond as they make our Labor Movement stronger."
MORE INFORMATION: Doug Church, Deputy Director of Public Affairs; 301-346-8245, dchurch@natcadc.org.
# # #
The National Air Traffic Controllers Association (NATCA) is a labor union and aviation safety organization in the United States that represents nearly 20,000 highly skilled air traffic controllers, engineers, and other aviation safety-related professionals. NATCA was certified in 1987 by the Federal Labor Relations Authority to be the exclusive bargaining representative for air traffic controllers employed by the Federal Aviation Administration. Today, NATCA is one of the strongest labor unions in the federal sector and represents a range of aviation safety professionals in 15 FAA bargaining units, 5 Department of Defense air traffic facilities, and 114 federal contract towers. These air traffic controllers and other aviation safety professionals make vital contributions to the U.S. economy and make modern life possible by coordinating the safe, orderly, and expeditious movement of nearly one billion aviation passengers and millions of tons of freight within the National Airspace System each year. NATCA is headquartered in Washington, D.C., and is affiliated with the AFL-CIO.