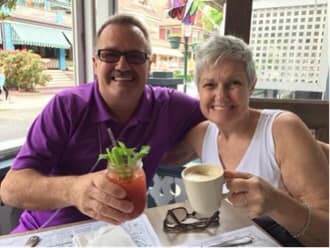 NATCA Mourns Loss of Retired Member Rick Heckman
Rick Heckman, a retired NATCA member whose passion for air traffic control earned him wide respect and admiration as a beloved brother and friend, passed away recently. He was 60.

Having worked at Philadelphia TRACON (PHL) for over 20 years, Heckman was instrumental in leading the Agency transition to ADS-B. He had nearly 30 years of air traffic control experience including working on the STARS system at the Federal Aviation Administration (FAA) Tech Center. Prior to working with the FAA, Rick served in the Navy, deployed in the first Persian Gulf War. It was during his service that he met his wife, Laura; they have been married for nearly 35 years.