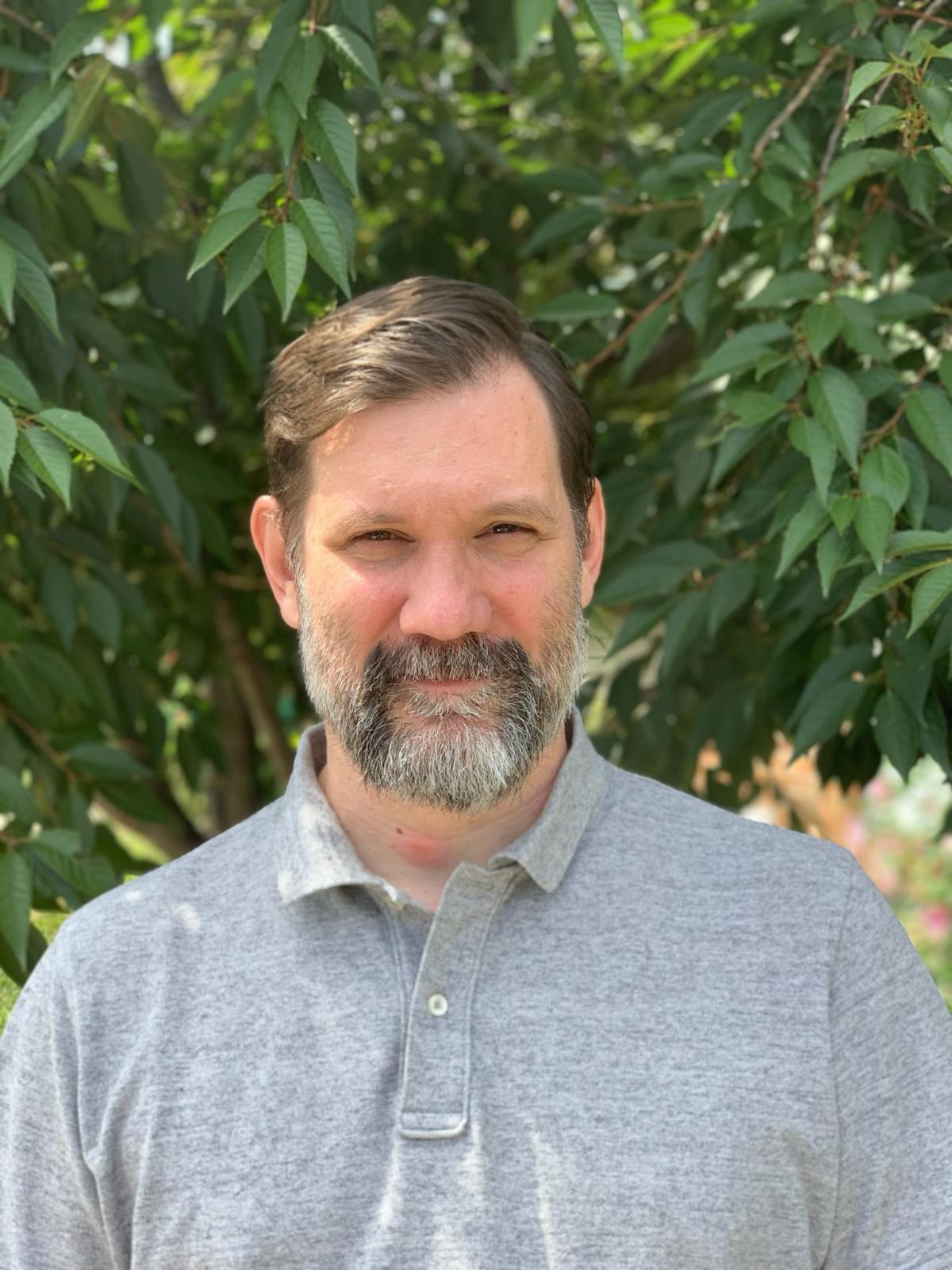 National Office Staff Employee Spotlight: Chris Gant
We have an amazing National Office staff of which our membership can be very proud. They work hard every day and are committed to providing our members with the very best service and representation in organized labor. Today, we feature NATCA Labor Relations Representative Chris Gant. Thank you for all you do, Chris!
Where are you from, or what places have you lived?
Gant: I was born in Dallas. I currently live in Vienna, Va. I have lived in many states, including Missouri, Nebraska, Georgia, Pennsylvania, New Jersey, and Maryland. I am married to Christine Gant. We were hitched in 2007, and we have three children – Mayumi, Kidlat, and Buhawi. (Their names are Filipino.)

Where did you go to school, or what other education do you have? 
Gant: I went to college at the University of Texas at Austin and earned a BA. I went to law school at the Rutgers School of Law in Newark, N.J., and earned a JD. I am admitted to practice law in New Jersey, New York, and Washington, D.C.

How did you come to work at NATCA?  
Gant: Prior to going to law school, I worked as an organizer for a health care union (and some other unions and community organizations). I went to law school to gain the knowledge and skills to enable me to continue working for the labor movement. After law school, I worked at a law firm in New York City, which represented only labor unions. That was a great experience. Nonetheless, I wanted to be more a part of the labor movement (instead of being hired only to work specific cases), so I moved to the Washington, D.C., area to work for NATCA.

Do you have family members who are involved in unions? 
Gant: I have family who are union members working as nurses, journalists, and engineers.

What's the most rewarding part of being a member of NATCA's staff? What's the most challenging? 
Gant: My favorite parts of being a labor lawyer are arbitrations and contract negotiations. Arbitration is fun because it's kind of like a fight. There's a clear-cut winner and loser – and I like to win! I find it especially gratifying when we have been able to save a member's career. I have argued two cases for NATCA where the arbitrator issued a decision that reversed a removal. 

I also really like contract negotiations. Negotiations are very different from arbitration. There's no winner or loser per se. Rather, the two sides need to reach a mutual agreement. That is a different sort of challenge. At times, it can be frustrating. As a lawyer, you may want to shout, "I'll see you in court!" and then storm out. But that's not how it works. We have to find the right words that will persuade management to do the right thing. Nonetheless, negotiations are the best way to make real improvements that benefit the largest number of people. I've been fortunate and honored to serve on a NATCA bargaining team with each of the three FCT program employers.
Another thing I really like is working on organizing new bargaining units. As a lawyer, my role is pretty minimal – I basically just fill out some paperwork and resolve some technical legal issues relating to the election details or the appropriateness of the bargaining unit or whatever. But I am always inspired when I get to work with the NATCA Organizing Committee and see NATCA grow its membership.

Do you have any hobbies or any other activities you enjoy outside of your work for NATCA? 
Gant: I play guitar and like to build scale models.