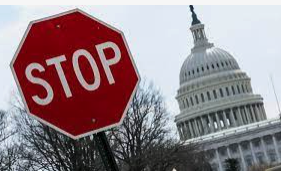 Sept. 30 Funding Deadline and Debt Ceiling Debate Looming
Government funding is set to expire on Sept. 30. Meanwhile, the Senate is on its annual August recess until Sept. 13, and the House came back from recess on Aug. 23. Adding to the mix of uncertainty in Congress is the need to raise the debt ceiling in the coming weeks or months.   

As a reminder, the House has already passed its fiscal year 2022 Transportation, Housing, and Urban Development (THUD) appropriations bill that includes FAA funding, but the Senate has yet to consider any of the 12 annual funding bills on the floor. Therefore, it is virtually certain that a temporary continuing resolution (CR) will be needed to keep the FAA and other federal agencies operating after Sept. 30. 

At the same time, the nation's statutory debt limit must be adjusted upward to pay for recent federal spending that has already occurred. The Treasury Department believes this needs to occur in September to avoid an unprecedented default on U.S. debt. Suspending or adjusting the debt ceiling used to be a relatively routine matter, but in recent years it has become more difficult for Congress to achieve. Republican leadership has stated they will not provide any support to lift the debt ceiling unless Democrats agree to budgetary reforms that they are unlikely to approve. This standoff between Republicans and Democrats has the potential to make the month of September a hectic one on Capitol Hill.

NATCA is carefully monitoring the debt ceiling debate especially as it relates to the Sept. 30 government funding deadline.