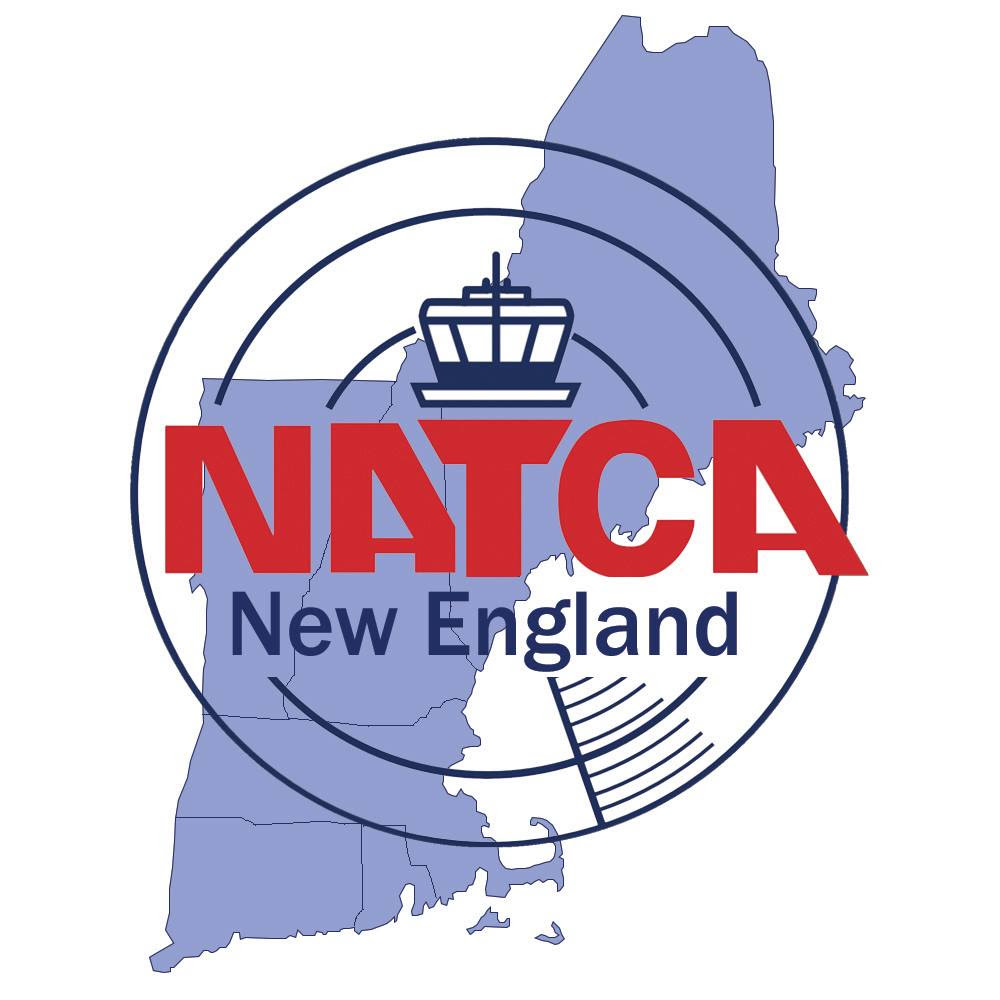 September 2021 New England Bi-Monthly Regional Update #2
From Bryan Krampovitis, NATCA New England ARVP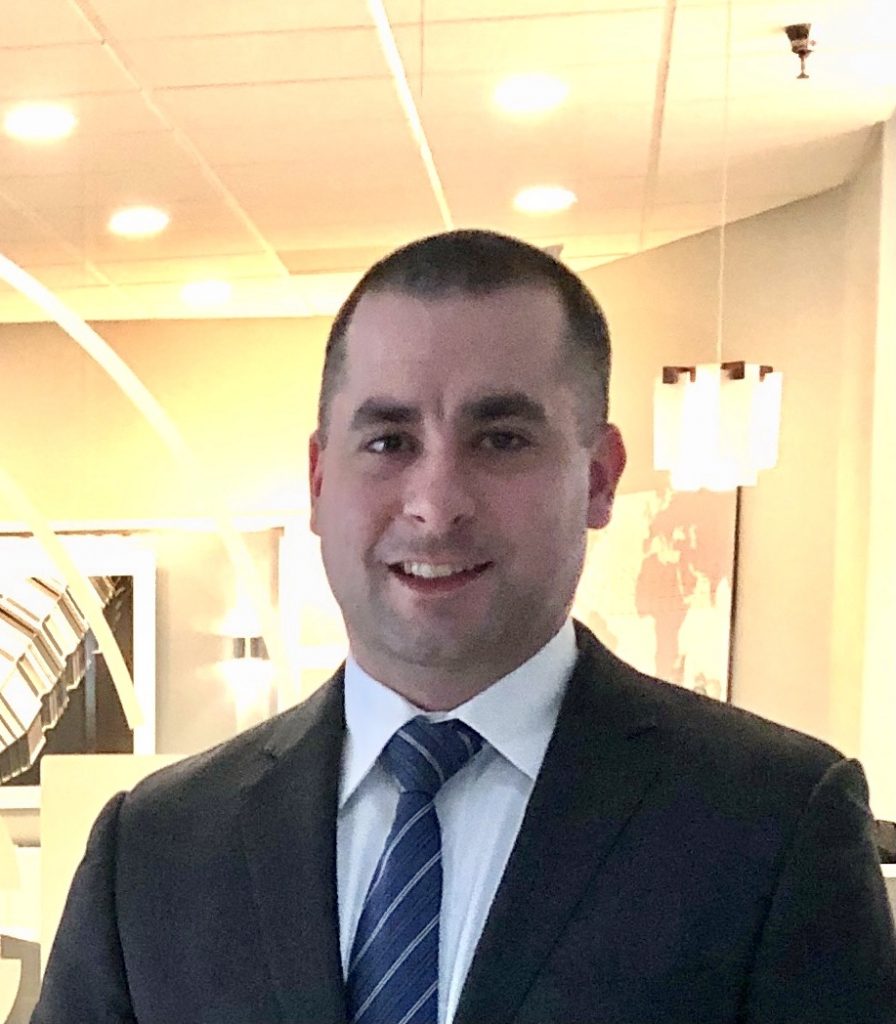 This month, I'd like to distinguish the differences between the "local president" versus "FacRep". These are two terms we use interchangeably in most locals. Most of the time these roles are filled by the same person, however, they are two very different jobs.
The "local president" is an elected position, elected by the voting members of the local. Overall, they are fully responsible for the local. They oversee the finances of a local, and ensure a local's constitution and bylaws are followed, along with any other national bylaws or constitutions. The local president is the leader of the local's executive board, and in most cases, serves as chairperson in local executive board meetings and general membership meetings. The power, scope, and responsibility of a local president is fully controlled by the local's constitution. The local's constitution is made and voted on by each individual local.
A "primary facility representative", which we commonly refer to as "FacRep", is an appointed position. Technically, the union is appointing their representative for a specific workforce/local. In most cases, the union designates the local president to fill this role, but there are situations where this wouldn't be the case. This representative is tasked with understanding the union's policies and positions and negotiating on behalf of the union in favor of those positions. It is important to understand while acting in this appointed role, FacReps are only authorized to express "bonafide union views" to the agency. If a primary facility representative tries to negotiate views that are not the union's, they are no longer acting in the scope of their role and in some cases, are no longer protected by certain labor laws that apply to union representatives.
I bring this up because at convention (which we have been trying to hold for over a year now due to COVID), one or more delegates from each local (usually a local president), go to our union's convention hall and vote on what the priorities, positions, and "views" of this union will be going forward. When your delegate attends convention they are representing the views of all the people in their corresponding local. These positions are proposed to the convention body. Everyone, including individual members, can speak on the positions, and if passed by a vote, they become the views and positions of the union. It then becomes the job of the national executive board to execute these positions and policies all the way down to the primary facility representative level.
It is important to understand this process, so you can understand how your representation by this union works. The membership creates the policies of this union. It is a full circle. The members write our local and national constitution, they elect people to carry their views to the convention body, and they make decisions in line with their personal positions. The national executive board then ensures our national constitution is followed by the people put in place to represent each local. This is how the union ensures daily decisions are made with the majority of the membership in mind.
The best part about this process is it is completely open to changes. If you see something you don't think is in line with this union's best interests, you can write a change to our constitution and put it in front of the membership for consideration. If the majority of the membership agrees with your idea, it becomes this union's position. You would then see your FacRep support your position while fulfilling their role as the union's representative, even if it wasn't in line with their personal views.
---
Collaboration
From Curt Fischer, Collaboration Facilitator, Eastern Service Area North, A90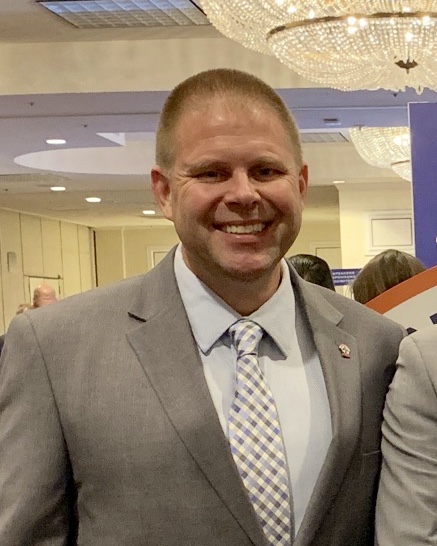 On June 28th, 1894 President Grover Cleveland signed into law Labor Day as a legal holiday. At that time 7-day work weeks, 12-hour days, unsafe working conditions, with insufficient access to fresh air, sanitary facilities, and breaks was not uncommon.
This Labor Day NATCA President Rich Santa reminded us that "Unions have fought hard to protect their members during the pandemic." From quickly moving into Covid scheduling, to getting our facilities cleaned and working with the Agency on the safe resumption of training and the processes to transition back to bid schedules.
Through it all, our NATCA leadership stressed keeping its membership informed of constantly changing information. With the notice of the President's Executive Orders on mandatory vaccines, 3 days after Labor Day, NATCA communicated to members that they were reviewing the details of the EO and the associated legal exemptions. There were many unanswerable questions because the implementation details were not yet available and it was expected to be issued within seven days by the White House Safer Federal Workforce Task Force.
NATCA President Rich Santa messaged promptly to members, "We recognize that the uncertainty associated with the EO is causing concern and we understand that our members will have different points of view as to this requirement. We want to assure all of you that as we work through the implementation of the EO with the FAA and DOD, we will ensure that our rights under our collective bargaining agreements and those provided by law are protected."
Regionally, we held a lengthy Teams call with our FacReps to discuss the EO on vaccines. In talking with the Reps, we heard the frustration our Reps were reporting. A small number of members upset with the vaccine requirement were choosing to turn their misplaced frustration on their own Labor Organization. Misplacing frustrations on NATCA undermines our Collective strength. Now is the time for unity, the time for stepping up to volunteer, and the time to stay informed.
---
Critical Incident Stress Management
From Jennifer Dickinson, NATCA CISM Rep, BOS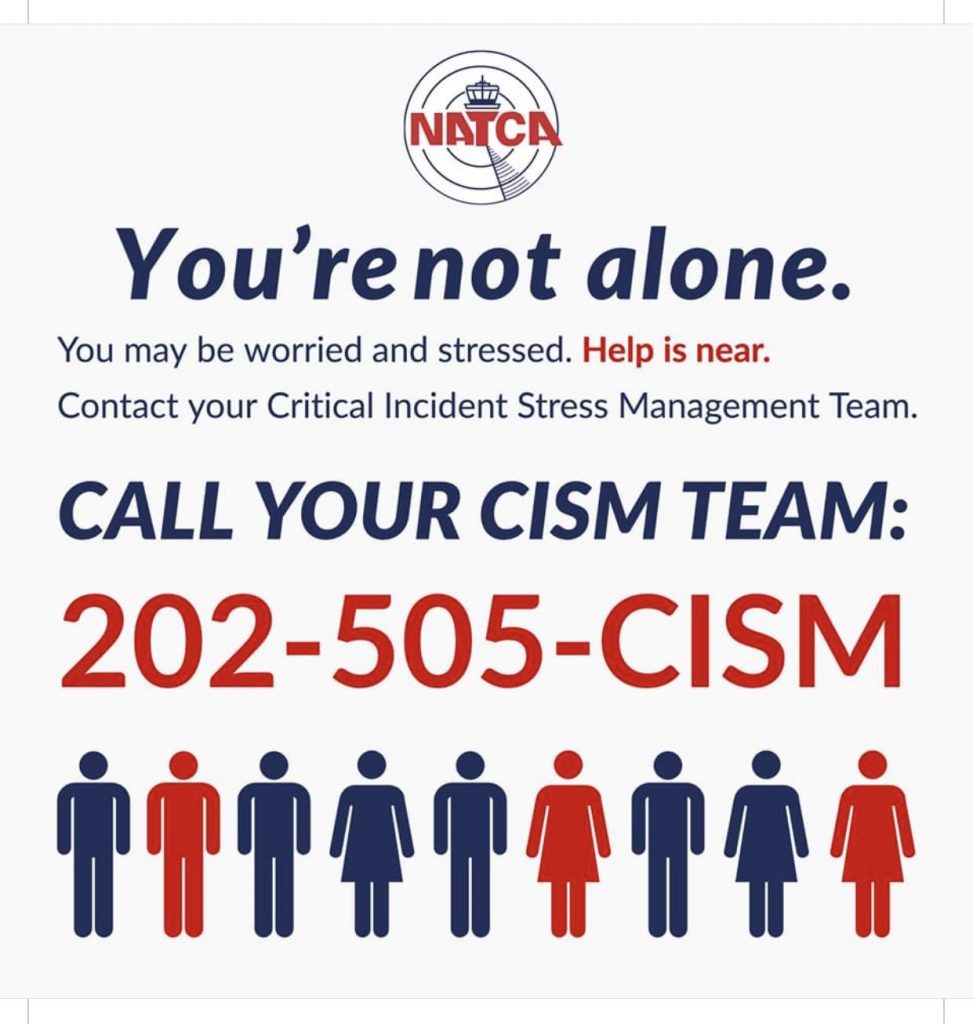 Happy Fall! It is hard to believe that summer has come and gone already. With kids back in school and activities in full swing after such a challenging year, it is normal to feel overwhelmed at times. It is also possible that it may take a little while for all of us to master the art of work-life balance once again. We all have a lot of demands in both our professional and personal lives. Demands that require a great deal of focus, energy, and time. Sometimes it can be challenging to decide what needs our attention now, what can wait, what can be delegated, and what can be eliminated. Taking the time to assess our individual situations and asking ourselves those questions can make a big difference in how effective we are in balancing the many things that we need to accomplish. For some, it may be helpful to make a list that itemizes the things that are on your plate so you can prioritize them. This method can help with feeling less overwhelmed and more in control because you are seeing things one item at a time instead of everything all at once. This can often help with easing feelings of being overwhelmed and lead to a clearer understanding of how manageable things really are or can be. If you feel that you are struggling please don't hesitate to reach out to CISM. CISM is always available 24 hours a day 7 days a week. You never have to feel alone because we are an email, text, or phone call away. Please always remember how important you all are and how help is always available.
Be strong enough to stand alone, smart enough to know when you need help, and BRAVE enough to ask for it. -Unknown
---
NCEPT Information
From Jake Detwiler, NATCA New England NCEPT Rep, ZBW
Greetings from NCEPT! I know many of you are anxious to hear when our next NCEPT panel will be convened, with no date currently set, my best answer is… hopefully soon! Both NATCA and the Agency are ironing out some details and looking to return to a regular frequency of panels again. I am confident that there will be another panel before the end of the year, and the parties share a mutual interest in ironing out a schedule for regular panels in 2022, and beyond. As soon as a date is set for the next NCEPT panel, you will hear from me (and likely NATCA National) will all the important dates and timelines associated with it.
In the NCEPT SOP, the goal of the process is stated to "facilitate more timely releases of employees requesting transfer while seeking to improve the distribution of the workforce." Unfortunately, due to COVID, we have had significantly fewer NCEPT panels in the past 18 months, but we haven't lost sight of this goal. After our more recent panel in June which had 1-year release dates for all selections, the parties went back and approved earlier releases on a case by case basis, recognizing situations where it was appropriate to release that BUE sooner.
Despite a global pandemic, staffing in the NAS continues to improve. Nationwide, our total number of CPCs has increased by over 150. In New England alone, we have added nearly 25 CPCs to our total staffing count, an increase of greater than 5%. All but two of our facilities have more CPCs now than when they started the year. Improved staffing at individual facilities increases opportunities to ERR through the NCEPT process, as the staffing of a facility plays a critical role in determining its ability to release or select transferees.
Several members have reached out about how Swaps (Article 42, Section 8, of the CBA. aka. Mutual Reassignments) are handled and are they even a part of the NCEPT process? Yes, Swaps are handled during the NCEPT process, Section 4 of the NCEPT SOP states:
4.0 Mutual Reassignment Transfer Requests:
4.1.1 The facilities involved in a mutual reassignment transfer request must meet the minimum requirement of the National Release Policy for consideration.
4.1.2 At the conclusion of the ERR Placement process, the NCEPT will review all mutual reassignment transfer requests for compliance with the National Release Policy.
Simply put, both facilities involved in the swap must be "green" or able to release during the NCEPT panel. If both facilities are able to release, then the swap will be reviewed at the conclusion of the NCEPT panel by a management official. Hopefully, I will have more information soon about our next NCEPT panel, but in the interim, if you have any questions about anything related to ERRs, Transfers, or NCEPT, please reach out to me at Jake.Detwiler@natca.net.
---
NATCA Disaster Response Committee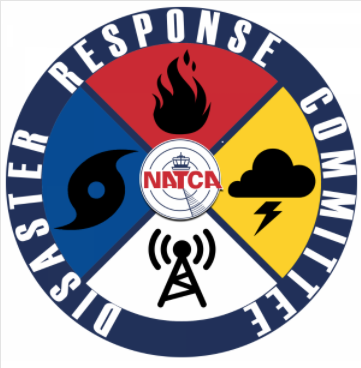 NATCA established a disaster relief fund in 1992 in the wake of Hurricane Andrew in Florida. Following the devastating 2017 hurricane season, NATCA formed the Disaster Response Committee (DRC) to manage the disaster relief fund and organize the relief process for NATCA members affected by a disaster. Due to the generosity of our membership, our fund has continued to grow and has provided assistance to those members affected when disaster strikes.
We in New England are lucky to not need the services of the DRC very often, but when we do (like recently when Tropical Storm Henri and the remnants of Hurricane Ida moved through our area), they are well prepared with giving our membership information and support. They provided hurricane preparation checklists ahead of the storm and were ready to deploy crews with generators and flood mitigation equipment as our members needed it.
The DRC cannot provide our membership with this very important help without your donations. Please consider a one-time donation or sign up for a regular donation from your paycheck. Any amount is helpful and much appreciated by our brothers and sisters who are affected by natural disasters!

Donate through GoFundMe
PayPal your donation to natcarelief@natcadc.org
NATCA Members can sign up for automatic payroll deduction.
Mail personal checks, payable to "Disaster Relief Fund" to:
NATCA
Attn: Accounting Department
1325 Massachusetts Ave. NW
Washington, D.C., 20005
NATCA Disaster Response Committee (DRC) page
---