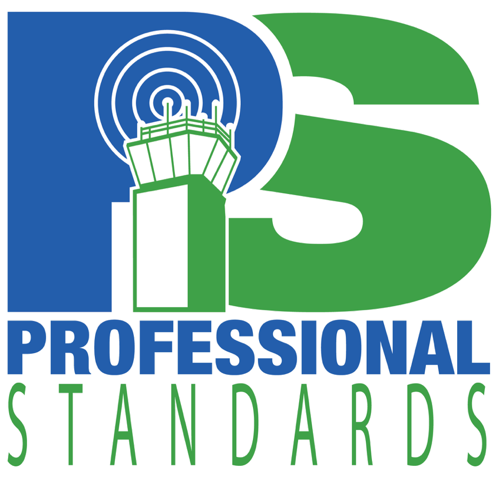 Celebrating 10 Years of Professional Standards Casework
On Oct. 17, 2011, the first professional standards case was completed, marking the beginning of something new for NATCA-represented bargaining unit employees (BUEs). The Professional Standards Program (PSP) was initially sought as part of a package of safety culture programs as the NATCA-FAA collaborative relationship was starting to grow. The PSP aimed to utilize the power and depth of peer-to-peer conversation to provide the tools necessary to protect and improve member professionalism and bolster the safety of the National Airspace System (NAS).
With this new program, any BUE could initiate a conversation with a peer to discuss how we could do something better or safer and how our actions impact professionalism and teamwork. Ten years later, NATCA's PSP has become a worldwide model within the aviation safety sector, and this week we are celebrating its legacy.
Reflecting on the Past
With the signing of the Red Book collective bargaining agreement in 2009, NATCA and the Federal Aviation Administration (FAA) committed to standing up a PSP, captured in Article 52. NATCA selected members (now retired) Garth Koleszar (Los Angeles Center, ZLA), Andy Marosvari (Boise ATCT, BOI), and Jeff Richards (Chicago Center, ZAU), to develop this new concept. Reflecting on the development of the PSP, Koleszar said, "When we first created the Professional Standards Program, we recognized that our biggest risks would be deviations from expectations placed on us. We knew our success was going to be predicated on not just ensuring that everyone knew and understood our professional expectations, but that as professionals we believed in our ability and responsibility to exceed them."
Driven by this mindset, and likely influenced by the unfortunate media attention focused on fatigued controllers at the time, the team created the Professional Air Traffic Controllers Code which, according to the Professional Standards Committee, "truly summarizes the expectations placed upon us by the public and ourselves, and clearly identifies our obligations and intent to meet those expectations. The Code has served ever since as an important standard which can be used to measure actions."
In developing the processes of the new PSP, the team studied existing professional standards programs such as the one run by the Air Line Pilots Association, Int'l., and studied other professional industries to understand the impact of professionalism. What would be developed had goals beyond those of existing models. Marosvari recalls, "Knowing that people respond better to their peers, we developed a program that leveraged peer-to-peer interactions where effective communication, listening, and mentoring empowered people to take pride in their work, respect their colleagues, and eliminate distractions to make the NAS the safest in the world."
In the third quarter of 2011, the team started training NATCA's volunteer PS Committee members through a unique, challenging, purposeful, and inspiring process. Those members took this new set of skills back to 320 air traffic control facilities and to all Region X-represented units and put them to work towards the goals of the PSP and NATCA.
Refocusing in the Present
Since that first case report in October 2011, the PSP has reported the handling of nearly 4,000 cases. Each of these cases represents an occasion where members took the opportunity to talk about ways to improve safety and professionalism. Throughout the last two years of unprecedented challenges, the program has been widely employed as the best tool for addressing distractions and refocusing on the goals of workplace harmony, the professionalism of NATCA-represented units, and the safety of the NAS.
NATCA's PSP has become a worldwide model for other aviation safety programs, consulting and assisting program development in Canada, Mexico, Great Britain, New Zealand, and Australia. This is a testament to the determination and skill of NATCA's membership, volunteers, and leadership over the last decade.
Looking to the Future
The PS Committee says, "NATCA can be very proud of the PSP and its success to this point, but as we do with any ongoing work, we continue to look to the future." PSP co-lead and Spokane ATCT (GEG) member Lydia Baune sees a future of opportunity. "Each day it's inevitable that we will come face-to-face with new challenges and conflicts inside and outside of our operations," she said. "What if we choose to see these challenges or conflicts as an opportunity? We can take these opportunities to demonstrate our personal dedication to our own professionalism and our commitment to safety. By responding thoughtfully instead of reacting, we set an example that is respected by our peers and raises the bar for those around us."
PSP co-lead and Washington Center (ZDC) member Chris Keyes believes that while we are certain to see new challenges and we still have a lot of work to do in many places, it should be reassuring to know that we have the PSP in place to handle situations. "What really makes this program successful are its volunteers," said Keyes. "Those members who have raised their hands, accepted the responsibility, and have chosen to represent professionalism every day, are the future successes of the program. Whether it's tough conversations, challenging personal reflection, or standing for something better when it's not easy, PS Committee members will continue to keep us on course."
If you'd like to know more about the PSP, how to use it, or how to become involved, please visit the Professional Standards Committee page or contact the PSP leads at PS@NATCA.net.