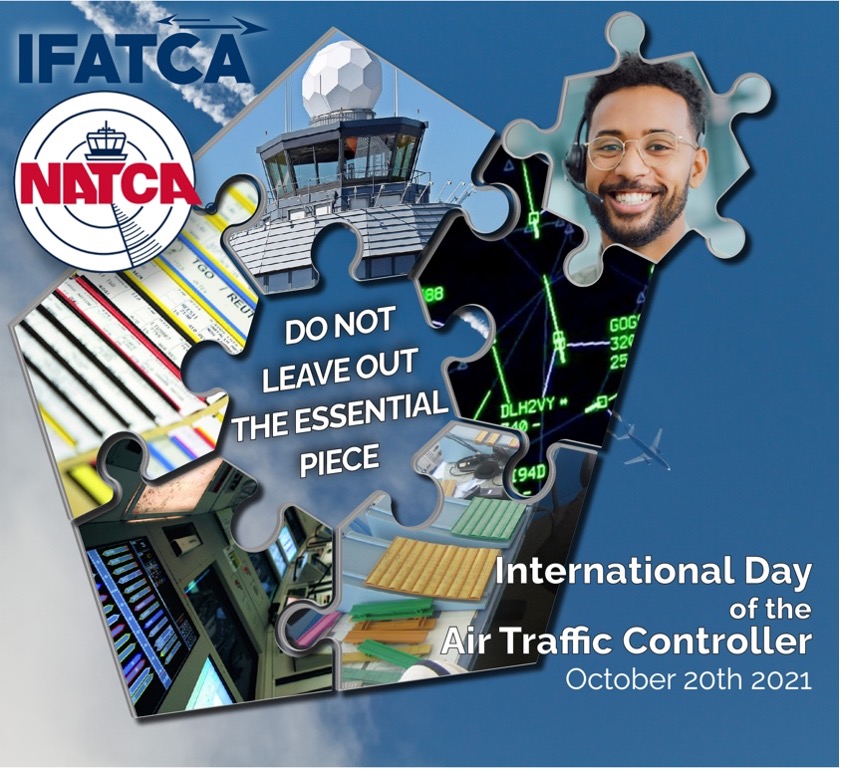 NATCA Celebrates International Day of the Air Traffic Controller
NATCA is proud to join others today in the United States and throughout the world in celebrating the International Day of the Air Traffic Controller. This special day honors air traffic controllers as essential professionals who work to make air travel the safest possible mode of transport.
Despite challenges related to the pandemic, these professionals in the U.S. and in other countries have continued working day in and day out to keep the airspace moving safely. NATCA members should be proud of the work we have done to help others during this difficult time. Our members have been responsible for the safe and efficient delivery of PPE throughout the pandemic and have helped deliver hundreds of millions of vaccine doses across the country and internationally.
The day also marks the anniversary of the founding of the International Federation of Air Traffic Controllers' Associations (IFATCA) on Oct. 20, 1961. NATCA is a member of IFATCA. The Federation was created to further the interests of the air traffic control profession at the international level. IFATCA represents more than 50,000 air traffic control professionals in more than 130 countries.