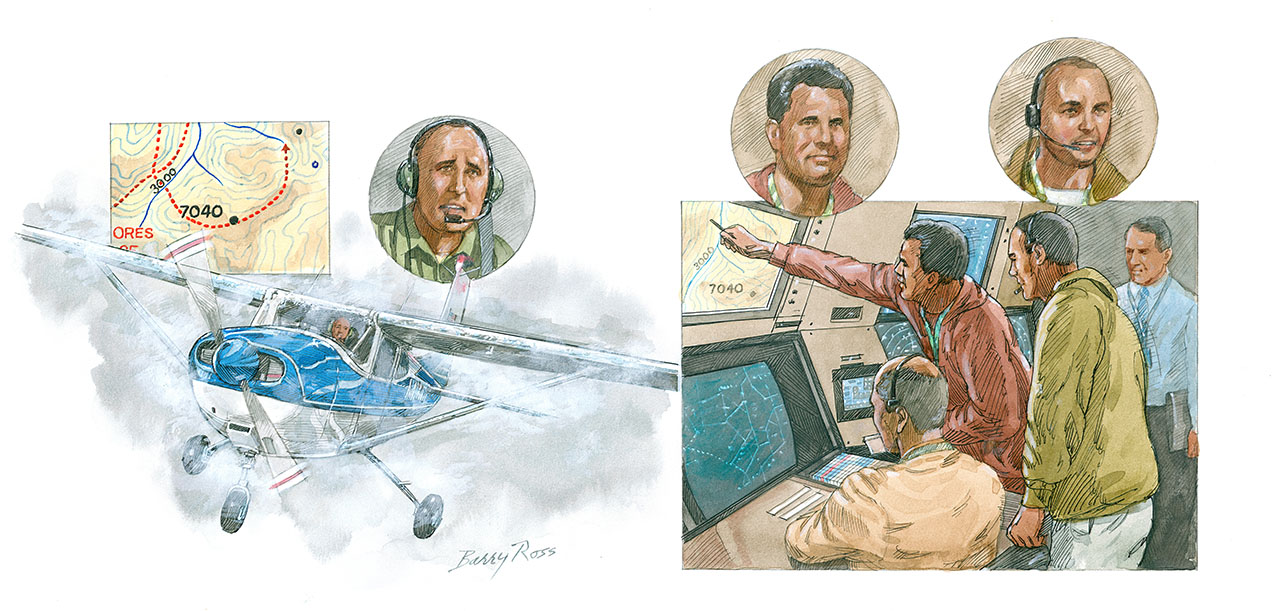 Plane & Pilot Magazine Story Details ZSE Members' Flight Assist Which Earned Them 2020 Archie League Award
NATCA's 2020 Northwest Mountain Region Archie League Medal of Safety Award winners are featured in the latest issue of Plane & Pilot magazine. The story, written by Bradley Sunshine, details how Seattle Center (ZSE) members Josh Fuller, Byron Andrews, Brian Hach, Ryan Jimenez, and Michael Sellman worked together for two hours to save Idaho Cessna 182 Skylane pilot Tim Bendickson's life in a riveting flight assist that took place on the Saturday afternoon before Thanksgiving in 2019.

Writes Sunshine: "A controller's voice truly controls traffic. Instructions delivered in measured cadence denote confidence. Pilots need to trust ATC clearances. Fuller and his colleagues innately understood that radar blips moved quickly; there was no 'pause' button in this game. Sometimes directives could not be repeated. The air traffic realm was measured in seconds versus minutes. … The frightened voice transmitting from the clouds signified time was short—an inverted hourglass with sand rushing to the bottom. 'I'm at 6,000,' he radioed. 'I'm at 7,000 feet! I just about hit another mountain! I don't know where I'm at!'"

Read the full article here.