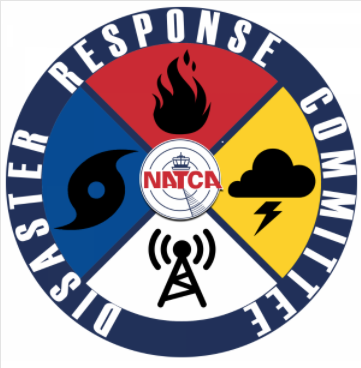 Disaster Response Committee Stands Ready to Assist Members Affected by Severe Weather
NATCA's Disaster Response Committee (DRC) remains a strong source of assistance for members affected by severe weather. Damaging storms affected areas of the country from coast to coast in the last couple of weeks, serving as a reminder of the DRC's value in helping members. Additionally, there's still a month left until the official end of hurricane season. Storms are rare this late in the season, but they are certainly present. Last year, Hurricane Eta made landfall as a Category 4 storm on Nov. 2. If you're in a hurricane-prone area, the Disaster Response Committee (DRC) reminds you it's important to continue to stay prepared for hurricanes.
Lasting effects from Hurricane Ida, which made landfall in August, are still being felt by members in Houma, La., and New Orleans. As it made its way across Louisiana, it destroyed homes and displaced families, knocking out power for days. This devastating storm spawned tornadoes, flash flooding, and knocked down trees from Philadelphia to New York City. Responding to Ida was a challenge for the (DRC) as it tested its limits of volunteers and resources.
The DRC is continually monitoring various weather and natural phenomena to respond at a moment's notice if necessary. As is the case with the bomb cyclone, the DRC has asked that if any member has any damage or needs assistance to contact them at drc@natca.net or call and leave a message at 561-571-2541. While the committee reaches out to FacReps and facilities when it hears of events, the primary way to learn about problems is for FacReps and members to call the DRC when they have a problem.
Learn more about the DRC, including how to donate to the disaster relief fund, here.