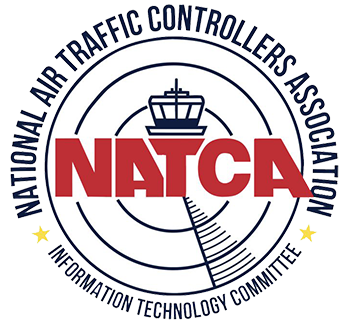 IT Committee Seeks Three New Members
The Information Technology Committee (ITC) is seeking three new members to help meet the increasing technology demands of the organization. Members of the ITC have a wide range of skills and are asked to be well versed in technology-related matters for NATCA. The committee regularly provides support, guidance, and recommendations to the National Executive Board, other committees, and NATCA members.
REQUIRED TRAITS:
An ITC member must be comfortable with technology of all types including computers, websites, video, Microsoft products, and email. Additionally, a member of the committee must commit to completing tasks, being a team player, and sharing new ideas.
OPTIONAL TRAITS:
The ITC has specific needs as identified below. No experience is needed, but proficiency in at least one of the below categories will be beneficial:
Website design/maintenance: Technologies currently in use are WordPress, PHP, MySQL, C#, JavaScript;
Email server management: Create/update/delete email addresses, groups, and lists;
Microsoft Office 365: Experience using and administering Microsoft products and a Microsoft environment
Member Database: Experience with database management or comfortable with processing and manipulating data (i.e., MySQL or Excel spreadsheets)
Video filming/editing: Live streaming, post-production in Final Cut Pro or Adobe Premier and/or Adobe After Effects, archiving (Vimeo), and posting content to media platforms (Facebook, Instagram, YouTube).
DUTIES:
ITC members are expected to:
Participate in all bi-weekly one-hour meetings and two in-person meetings throughout the year;
Participate in regular subgroup meetings for special projects or specializations within the committee;
Regularly check email, Microsoft Teams, and text messages throughout the day to respond to support requests and provide updates on tasks
Spend one or more hours weekly working on assigned tasks for the committee.
TRAVEL:
The committee has two in-person meetings per year. Additional travel may be necessary for NATCA events and to conduct the duties of the committee at the NATCA National Office.
TO APPLY: