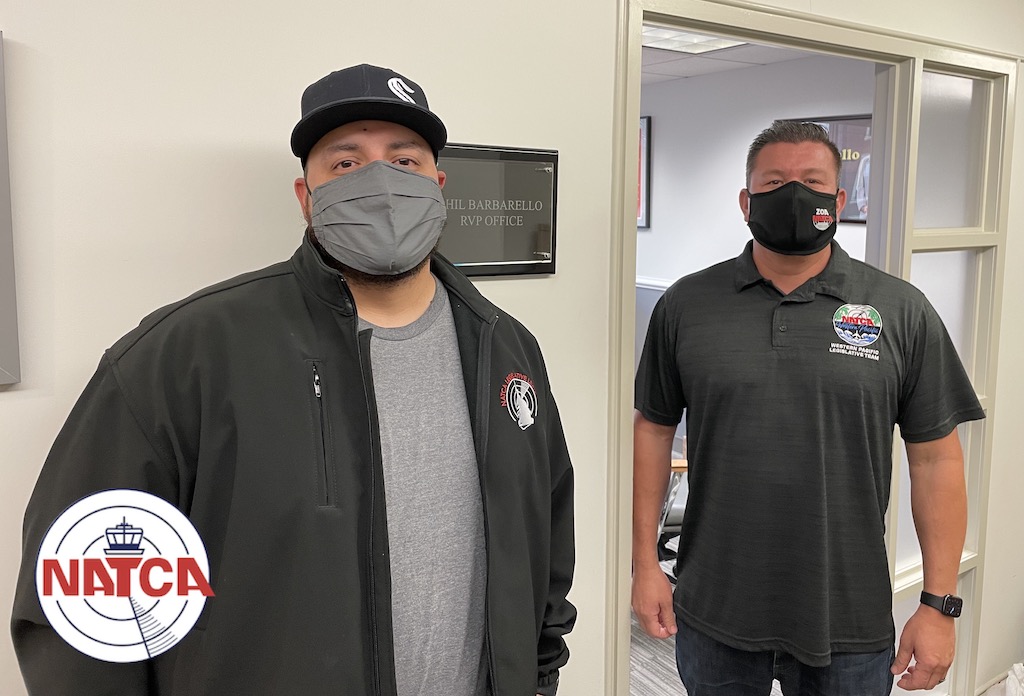 Navarro, Ortiz at National Office for NEB In-Person Work on Key Issues
Northwest Mountain Regional Vice President (RVP) Alex Navarro III (pictured left) and Western Pacific RVP Joel Ortiz (pictured right) worked in the National Office Oct. 25-27 as part of the National Executive Board's process of having 2-3 RVPs in Washington, D.C., each week. The RVPs work with President Rich Santa, Executive Vice President Andrew LeBovidge, and some members of the staff in addressing many key issues. They also are available to handle any issues that arise unexpectedly, helping the NEB to begin to tackle them.

Last week, Navarro and Ortiz worked on preparations for the upcoming 18th Biennial Convention (Dec. 9-10, Houston), including such topics as safety protocols, scheduling, and the details that will ensure an efficient flow of the convention business in the compacted and shortened agenda that is now planned.

Register for convention – please click here.
Reserve your convention hotel room – please click here.