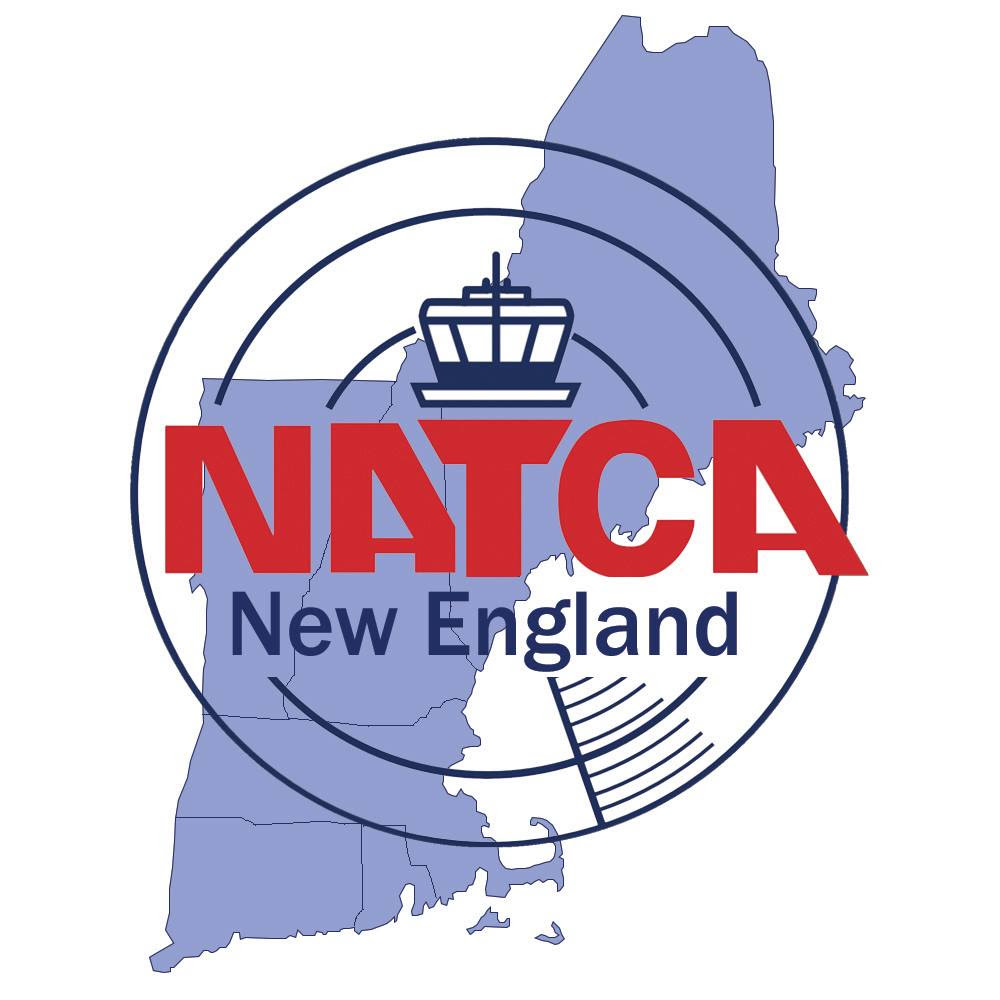 November 2021 New England Bi-Monthly Regional Update #2
From Bryan Krampovitis, NATCA New England ARVP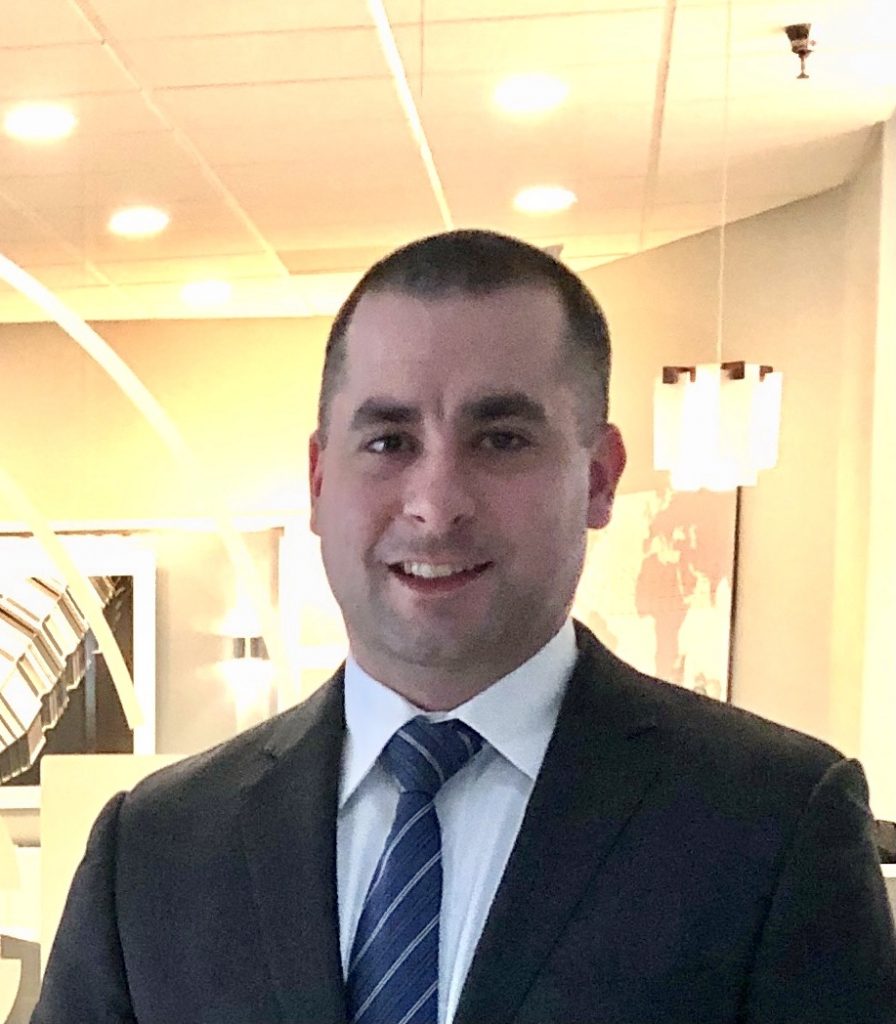 Next year, NATCA is on track to get "back to normal" in regard to national events. NATCA academy classes, regional meetings, legislative events, and other in-person activities are coming back in full force. I bring this up because we are in the time of year when everyone is bidding leave and planning vacations. I encourage everyone to take a look at the events and training offered next year and get involved in something that interests you.
Over the past two years, most of our training and events went virtual. While this allowed us to stay engaged during the pandemic, it made getting new people involved in the work of our union difficult.
NATCA academy classes were all taught remotely. While I am happy we were able to train our membership during COVID, remote teaching removes the important networking piece of these events. One of the key components of NATCA academy classes is not only learning from the new people we meet in our union, but also then having the ability to reach out to them in the future.
Many of our legislative events became virtual as well. This made our current activists happy because they had the ability to continue their legislative work, but it did not help us attract new NATCAvists and get them face-to-face with our Lawmakers across the country. Building these relationships is key to NATCA's legislative success.
Below are the dates of our two main events next year. The NATCA academy class schedule will be coming out soon, so keep an eye on our social media for this announcement. When the schedule comes out, please take a look and consider signing up for something that you think might be an interest. If you have attended these events in the past and think some new members in your facility might be interested, talk to them about these events, and help them sign up. Our union is strong because of our informed and engaged members. Getting our membership to these events is the first step in getting our members back to pre-COVID involvement!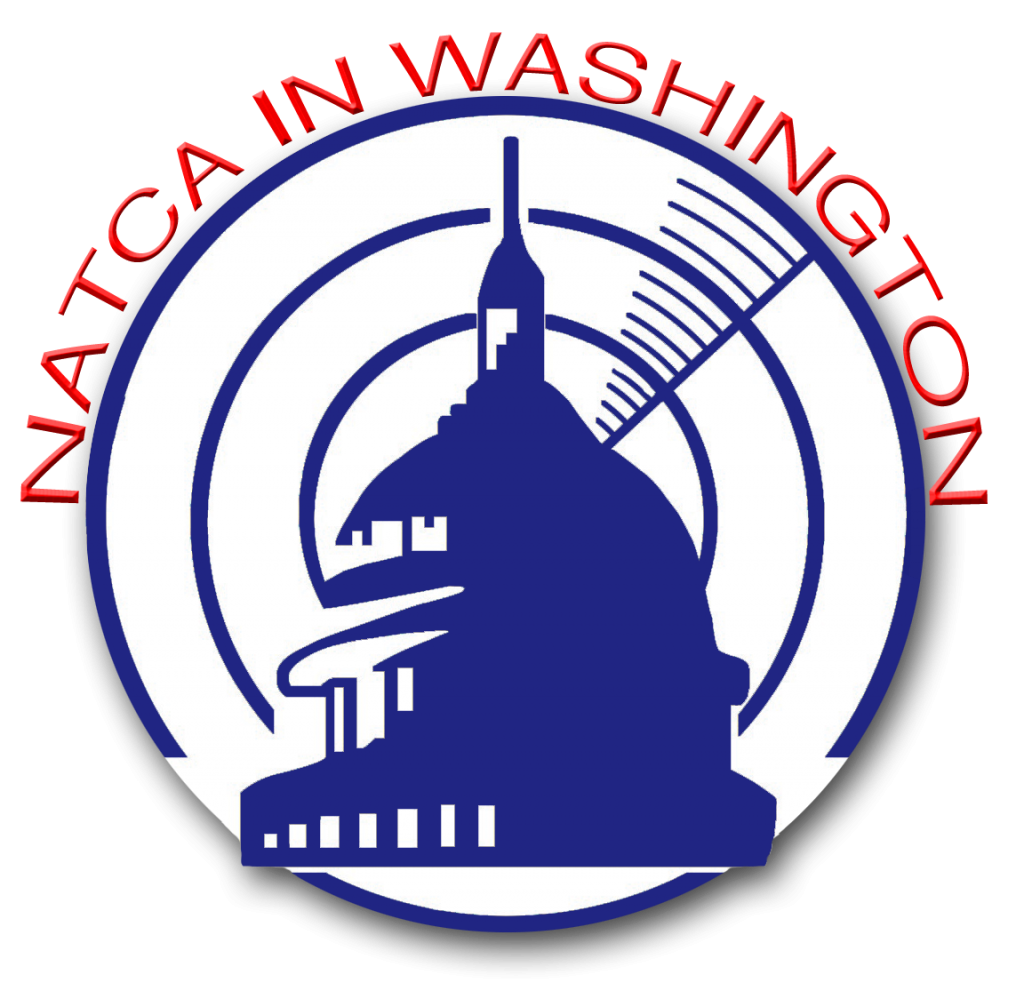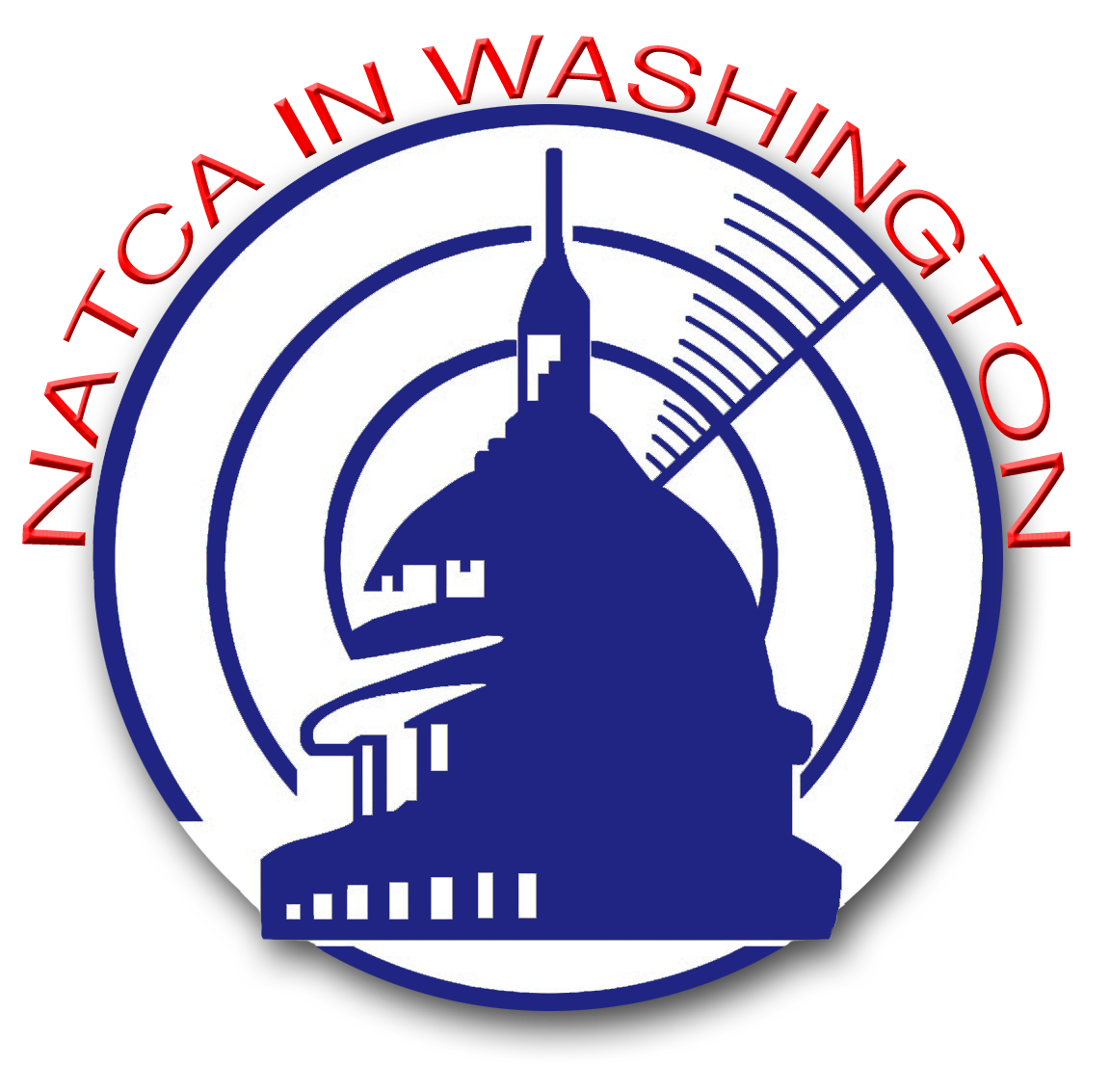 NATCA In Washington (NiW)
March 28th-30th, 2022
During the week of NiW, NATCA members meet in person with every member of Congress or a representative of their office. These meetings happen in Washington, D.C. in the member of congress's office, and the discussions address issues important to our union. For some, this is their very first legislative exposure in NATCA while others who have already taken NATCA's legislative activist training get to put their skills to use for the first time. Regardless of your experience level in legislative activism, you will be paired up with members who have attended NiW before to guide you along and attend these meetings with you.
Communicating for Safety (CFS)
September 12th-14th, 2022
This is NATCA's premier safety event. Come here to watch industry experts give lectures on safety-related topics, get hands-on experiences of new equipment coming to the NAS, and attend the Archie League medal of safety award dinner to celebrate the exceptional work of our controllers across the country.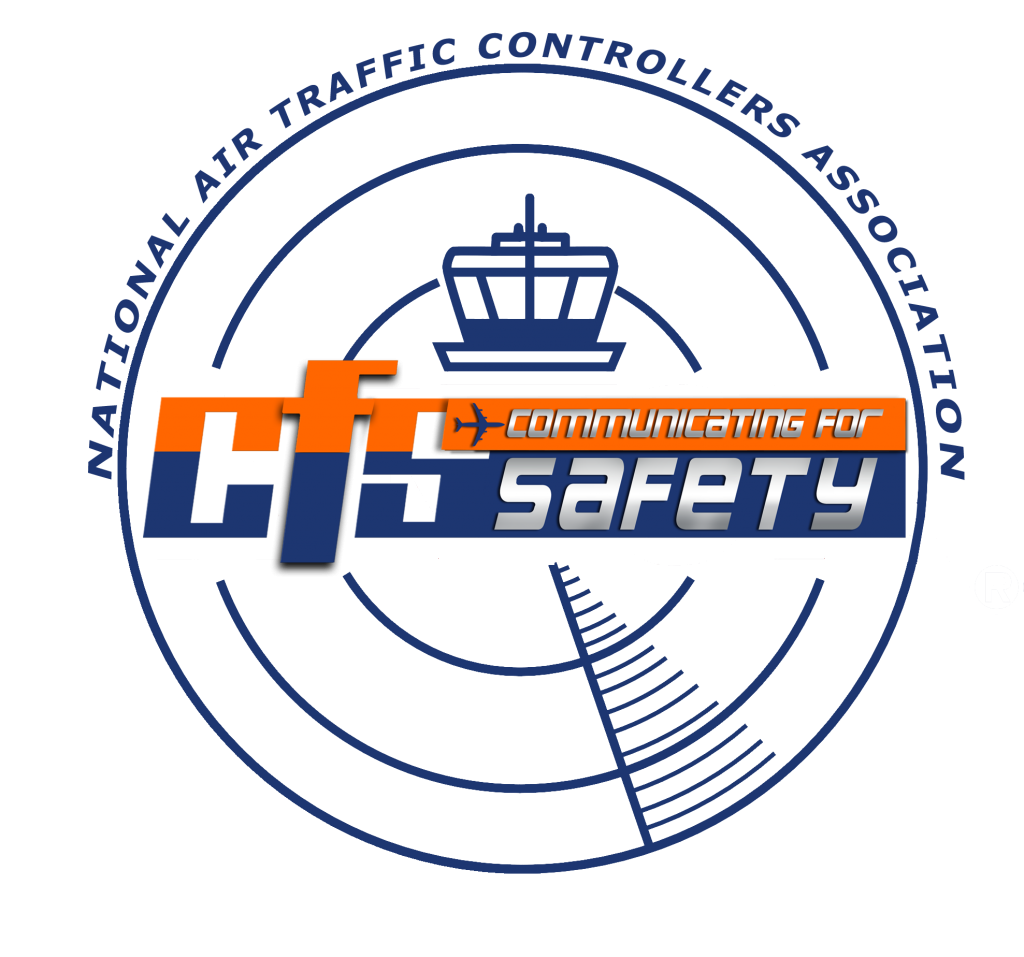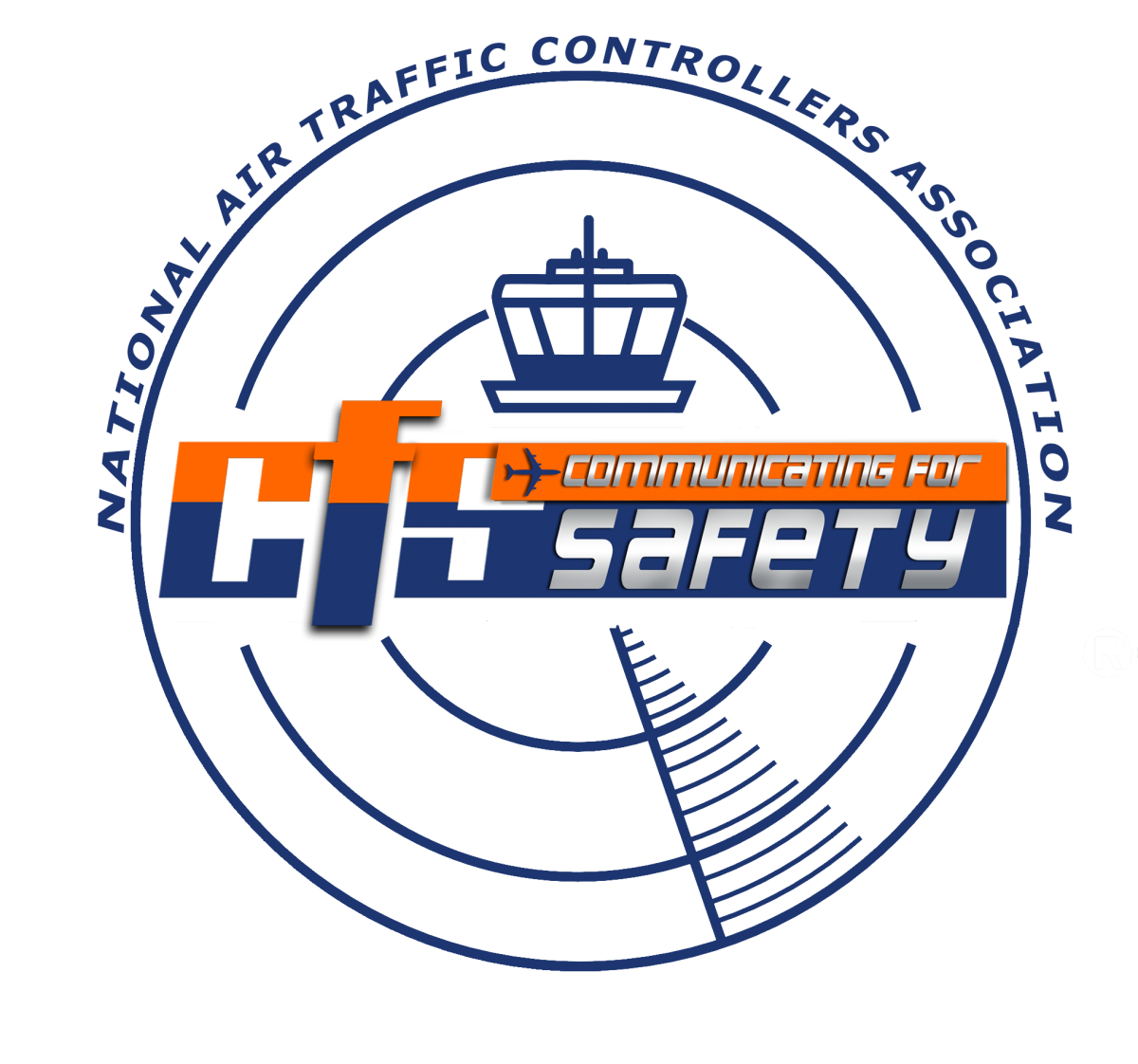 If you have any questions about these events or how to sign up ask your FacRep or Area Rep for assistance. These events and NATCA academy training are open to all members of our union, including new members and members currently in training. I look forward to meeting our new members and seeing our seasoned activists in person next year!
---
Collaboration
From Curt Fischer, Collaboration Facilitator, Eastern Service Area North, A90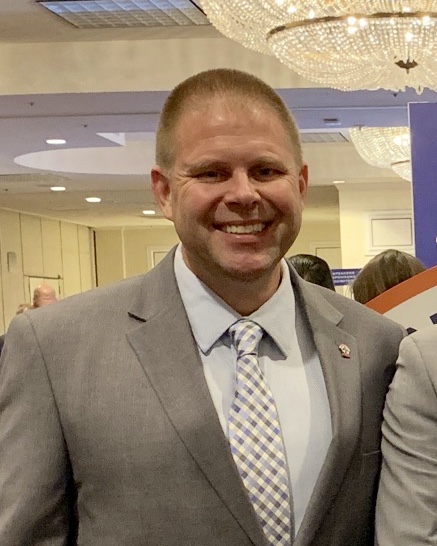 For the past 4 months, in addition to working on various NATCA New England Regional projects, I have been working as NATCA's Eastern Service Area North Collaboration Facilitator with David Holland, my Agency Collaboration Co-Lead. Together, we are responsible for fostering and expanding collaboration (Article 114) at 56 Facilities in the New England Region and Eastern Regions. Collaboration is supported from the top of NATCA and the FAA because simply put, it is the way we do business together. As facilitators we offer:
Facility Check-ins at least every 90 days
Consultations with Joint Sponsors (FacRep and ATM)
Interest-Based Communication training – one day course
Collaborative Skills Training – two-day course
Collaborative Health Assessment – assessing Communication, Awareness, Engagement, Facility Challenges, Decision Making and Relationships thru one-on-one interviews with a large percentage of employees in a facility
Assistance with Collaborative Work Groups
We generally conduct at a minimum one CHA and one CST class monthly. While being in person at your facilities is preferred, we are taking advantage of remote classes to be able to offer training to more NATCA leaders beyond the ATM and FacRep level. Our remote platform allows us the advantage of pushing collaboration training deeper into buildings. Collaboration skills can be offered to facility training reps, VPs, Area reps, local safety council members, and CWG participants.
With the Collaborative Health assessments, we invite every member of a facility to be interviewed. Reaching out to as many of you as possible to put together as accurate a report of your facility's level of collaboration.
We brief out monthly to the GMs and ARVPs as well as our National Collaboration leads. The progress we make with regards to collaboration is shared with the COG (Collaborative Oversight Group) whose members are comprised of top leadership at both NATCA and the FAA. This structure helps ensure that we continue to push collaboration forward as opposed to slipping back to autocratic/authoritarian ways of the past.
Look for us to return to in-person visits to your facilities over the coming months as we return to traveling. Hope to see you then and do not hesitate to say hello.
---
Legislative
From Jamie Green, NATCA Legislative Committee, New England Chair, PVD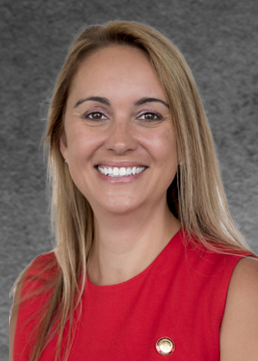 The bipartisan infrastructure bill passed the Senate in a 69-30 vote on Aug. 10. After a lengthy legislative process, this bill is close to becoming a law, needing only to be signed by President Biden. He is expected to do this on November 15.
This bipartisan infrastructure legislation is great news for NATCA and the National Airspace System. Once signed into law, the IIJA will provide $5 billion towards the aging infrastructure at air traffic control towers. Although this funding will not resolve every issue in every facility across the country, it is a major step in the right direction.
As we all know, the Federal Aviation Administration's (FAA) physical infrastructure needs immediate attention. Upgrading the FAA's aging air traffic control facility infrastructure remains a top priority for NATCA, and we testified extensively on this issue in June 2021 before the Senate Commerce Committee's Subcommittee on Aviation. Many of our facilities have exceeded their life expectancy, while others need extensive repairs and/or replacement of critical physical infrastructure systems including roofs, windows, HVAC systems, elevators, and plumbing. We expect that the IIJA will address many of these issues.
---
National Validation Team
From Steven Spiller, NATCA National Validation Team, BOS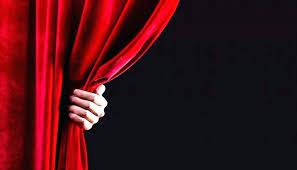 I was asked to try and draw back the proverbial curtain on the NVT and its processes. So, this month's update will try and shed some light on a few potential topics of interest.
Restrictions to travel, and uncertainty of the full impact of COVID-19-to-traffic projections, have limited the National Validation Team (NVT) from meeting on our traditional quarterly cycles. However, we have been able to meet virtually to address some outstanding issues and even processed a few facilities above the breakpoint and upgrade eligible. Contrary to some rumors that upgrades must equal downgrades, we have no such metrics for idealizing a zero-sum game. Each facility is reviewed per contract eligibility and on its own merit. There were a few downgrade decisions from our last round of reviews, but there were more Facility Pay Level (FPL) increases than decreases. And the decreases were generally related to the loss of TRACON airspace due to Section 804 Consolidations in the Great Lakes area.
These can be viewed by logging into TCIP (aap.faa.gov) from behind the FAA firewall, selecting Reports -> Special Reports -> ATC Upgrades or ATC Downgrades. This is also the site you can use to see your (Terminal) facility's Traffic Count Index (TCI) number, as well as the associated breakpoints and buffers for your FPL level per the contract. The En Route world is still unlikely to have any movement until the replacement traffic counting program work is complete. For more on that see the ABACUS update: https://www.natca.org/2021/10/04/abacus-update/
The NVT actively monitors TCIs and runs reports on a monthly basis. We will send ATMs and FacReps of facilities, who are eligible for FPL adjustment, more instructions on the process, and the responses needed when we have a meeting date for the review scheduled. Due to the scheduling process, and the current climate with the drastic decrease in traffic in 2020 and the differential recovery, the timing of that notification looks different than it used to. But we are tracking eligibility, and there is nothing that a FacRep needs to do to request the NVT to do an FPL adjustment.
Traffic counting is often site-specific and collaboration is highly encouraged. I am available as a resource in understanding your profile (like why some facilities get crossing runway credit when no pavement crosses – Hint: it has to do with the requirement to treat runways that converge within 1 mile as crossing runways) or looking at traffic count scenarios that automation may not be capturing accurately. If you have specific callsigns, dates, times, scratchpads, etc. as examples that will usually help give us a starting point. When I see an NNE facility request a validation spreadsheet through CountOps, I try to reach out to the FacRep and make sure they have someone from NATCA working with management on that annual validation requirement. If you're interested in learning about and improving traffic counting in your building, please let me know [steven.spiller@natca.net or (832) 721-9343]! The NATCA side of the NVT can also be reached at nvt@natca.net.
---
NCEPT Panel Results
From Jake Detwiler, NATCA New England NCEPT Rep, ZBW
On Friday, November 5, we held the second NCEPT panel of 2021. The Agency made 79 selections at this NCEPT panel. Several facilities within the region were involved in this process through either selections or releases, congratulations to all parties involved!
One of the most common questions after a panel is "Why wasn't I selected?" The simplest answer to this is "You were not ranked high enough for selection." While that is generally accurate, it can be more complicated than that, so here's a quick rundown of the NCEPT process to help you reconcile why you didn't get selected on what looked to be a likely selection.
First, your facility has to be eligible to release based on the releasing criteria for Round 1 or Round 2. These criteria are based on both current and projected staffing numbers. Prior to the panel, facilities that are able to select ERRs receive a "Manager Ranking List". This is often a collaborative process between the FacRep and ATM that ranks their inbound ERRs in their desired order of selection. Some facilities will have over 40 names on this list, and they might only be eligible to select 1 or 2. When the NCEPT panel convenes, selections are made based on the "Decision Lens Facility Priority List", which determines the order selecting facilities. As the panel progresses, a facility's release eligibility can change (to no longer eligible to release) as employees get selected. For example, if Facility A can only release 1 person and someone from their facility gets selected, other employees from that facility will drop out of the ranking list for subsequent selecting facilities. Other times, a facility that could select 2 people only ends up with 1 because, by the time their turn to select came up, all other inbound ERRs were no longer release-eligible.
I hope this provides a bit of clarity to the process. As we move towards 2022, both parties recognize the need to return to quarterly NCEPT panels. More routine selections provide more opportunities for BUE movement and allow the Agency to balance their staffing needs in the NAS.
NATCA continues to look at ways that we can improve NCEPT and ideas we can bring to the Agency. If you are interested in making a move, file an ERR! Even if you think your chances are slim because your facility can't release, or the facility you're trying to get to can't select, file it! Having an accurate picture of where the demands for movement exist (both inbound and outbound ERRs) could provide an opportunity for more data-driven staffing decisions in the future.
Please feel free to reach out to me at Jake.Detwiler@natca.net with any questions you have about the NCEPT process or suggestions and ideas you might have. I hope to have an update soon with a firm date for our next panel!
---