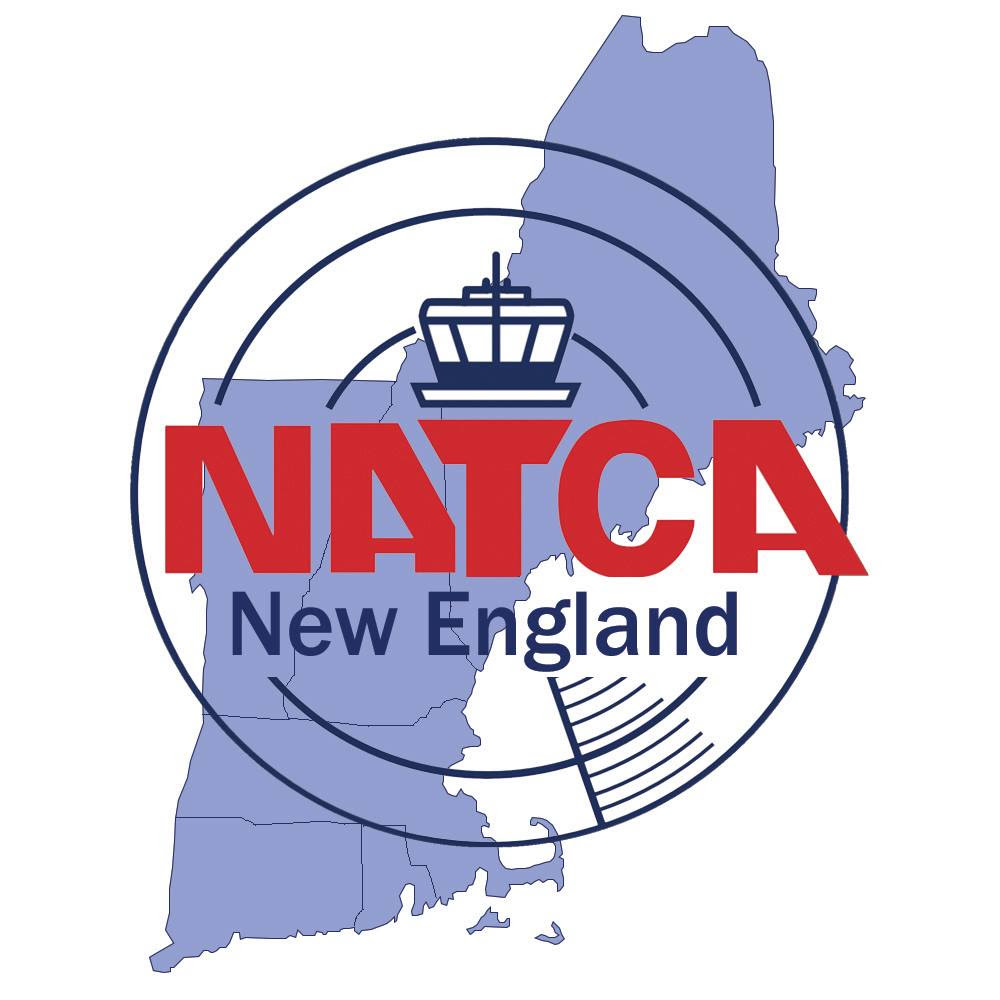 December 2021 New England Bi-Monthly Regional Update #1
From Mick Devine, NATCA New England Regional Vice President
November has officially come and gone. I hope you all had a wonderful Thanksgiving and a special thanks to all of those that worked that day. We have said it before and it can't go unstated again: NATCA is a team sport and I am thankful to all of those members who step up each and every day, sacrificing their own time to work on behalf of all of us.
While New England has stayed relatively out of COVID compared to the rest of the country, our turn in the hopper seems to be amongst us. We have had more COVID cases in this region in the last two weeks than we had during any month so far. Please stay focused and stay safe. We have had multiple JCATs per day where we discuss each specific COVID case. What is shining a bright light on these calls is the difference between the onset of symptoms and the last day in the facility. Most of our cases are showing our members going to work with symptoms and then testing positive. The FAA has taken notice and begun to call these out on the calls. Please be mindful of these as proposed suspensions are beginning to pop up across the country as a result of showing up to work with symptoms. While we have not yet seen this in New England yet, it will only be a matter of time if we continue to do this.
November also was highlighted by the vaccine mandate. While our reps were well prepared for Weingarten meetings for those not vaccinated and not requesting a reasonable accommodation, this did not happen. According to our FacReps, all of our New England members either requested reasonable accommodations, proved they were vaccinated, or were out on extended leave and were not yet required to do either.
The next step for those not vaccinated is reasonable accommodations. There are over one thousand reasonable accommodation requests through the agency, and while the FAA had some high hopes with their twenty-five-day timeline to get people a response, we all know there was no chance of them hitting that timeline. So at this point, we sit and wait. We have had many conversations with the FAA about this process. We made it very clear that NATCA wants no part in the decision-making process of whether to approve or deny these requests. We are positioning ourselves to ensure that the FAA is handling these requests on a case-by-case basis and each one gets looked upon based on their own merit and not a global decision. We are also prepared to get involved when there is no consistency. If Joe gets approved for reason X and Jane gets denied for the same reason, NATCA will intervene.
In terms of RVP schedule for November, from November 1-4 I was in DC for the NEB Finance Meeting. This is a full-week meeting that takes place parallel with the National Finance Committee (NFC) every year during the first full week of November. The NFC scrubs all of our finances, estimates our revenues, and makes a full budgetary recommendation to the NEB for approval for the following year. Next year, New England will have the same budget as we had this past year. Thank you to NNE Finance Chair Bill Cudney and Mentee Mike Difalco for their tremendous work that week and all year supporting New England in its goals and mission.
During this meeting, we discussed the groups that the RVPs will be working on either as Chairs or Liaisons. My list is Grievance Review Team (GRT), National Validation Team (NVT), NCEPT, NEST, CRWG, National Training Committee (NTC), Seniority, and ATOMS/OPAS.
On November 5, we conducted an NCEPT panel. Seventy-nine BUEs were selected on this panel with one-year release dates. Those dates will be changing after the new year as we are preparing for a February panel which might be the first without that restriction. As we come out of COVID, staffing numbers rise and training is back to 100%, we are looking to open back up NCEPT a little more.
On November 8, I monitored the NEST panel. This panel was the last that NGL RVP Drew McQueen as the NATCA rep. I will be taking over the NEST going forward.
From November 8-10, I was in the NATCA National Office along with NCE RVP Aaron Merrick. We were tasked with streamlining the solicitation process for Subject Matter Experts and A114 Reps. The NEB needed more information to make determinations on whom to select for these important tasks. There is a much greater and robust process that will begin very soon which will have the FacReps have to do much more work and answer more questions when someone in their building volunteers for one of these jobs. Right now, the FacReps are only asked one question with three possible answers: Do you recommend this member? Possible answers are Yes, No, or Yes, but I can't get them off the schedule. That is not enough information to make a smart decision on whom we want binding the union with the FAA on a national scale.
On November 11, I had an NVT welcome call. I spoke with the two leaders of that team to introduce myself, talk about the team, the schedule, the logistics, etc. This is as high functioning a group as there is in NATCA and I'm really excited to get to work with them.
From November 16-17, I was in Atlanta at the Southern Region's Preconvention Meeting. It was good to see some of those folks for the first time in two years, as well as a good refresher on the amendments going to be discussed at convention. It was also an opportunity to see where the Southern Region's opinion is on some of these amendments.
On November 18, we held our monthly GRT call. It was the last call with RVPs Drew McQueen and Joel Ortiz as the liaisons to this committee as I will be joining new NSW RVP Nick Daniels on this group.
On November 19 and 22, the NNE LR team was prepping for our upcoming Pre-Arbitration Review (PAR). This group is as top-notch as it gets in this region. The work each and every member of this group does to defend our members from contract violations of the FAA is unrivaled. Thank you to Scott Robillard and Kyle Szary for their dedication and leadership on this team.
On November 29, we met with the FAA at A90 to discuss the next NCEPT panel as well as NCEPT going forward. We expect to make some changes to the process for 2022 as well as get back to quarterly panels in 2022. While staffing is still down across the NAS (81.5%), we are starting to see the results of slowing down the NCEPT process during COVID. We knew this would inevitably happen and it is coming time to address it. We are starting to see an explosion of staffing at level 4-7 buildings, and a huge dip in levels 8-9. We are working with the FAA to address this in 2022.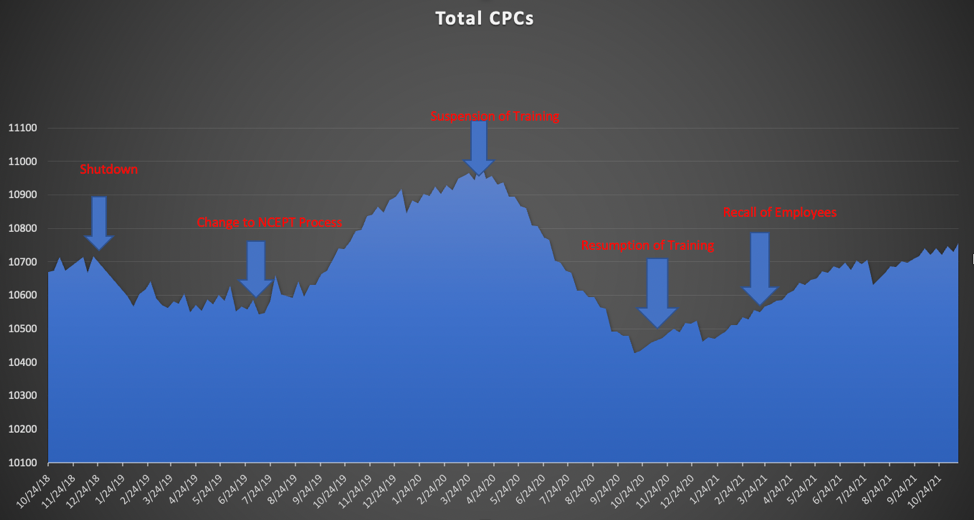 ---
From Scott Robillard, NATCA New England ARVP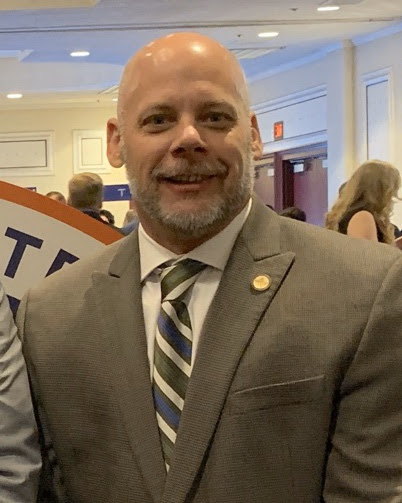 Below is a quick breakdown of the major LR activities in New England from November:
On November 5, 2021, NATCA New England and the Boston District were not able to resolve the 5 cases that are pending. The next step is Pre-Arbitration Review (PAR), which is in front of a neutral evaluator. The PAR is scheduled for December 7, 2021, and will be virtual via Zoom.
What is PAR and what can you expect to come from it? PAR is not a hearing, there is no transcript, there aren't witnesses, and the neutral evaluator can't "make" either party do anything. What happens is each party presents their case, they say what the witnesses would say, and they present data that proves their point. Data can be case law, contractual articles, Agency Orders, MOUs, or statements from witnesses. The neutral may ask questions. Sometimes there is debate. At the end of each case, the neutral will give an opinion on which party they feel would prevail at hearing. The Parties will either accept or disagree with the opinion. Then, the next case starts.
This begs the question: IF the neutral can't force anything, what is the point?
Leverage.
For PAR, both parties pay half the cost. However, if you prevail at PAR and the case is taken to and subsequently won at arbitration, the losing party owes the full cost.
On December 7, 2021, the Union will be taking 4 cases to PAR. Team prep sessions were held on Nov 12th and 22nd and the last will occur on December 6th.
Additional work: JCAT calls for COVID positive/confirmed cases at BOS (multiple), ZBW (multiple), A90 (multiple), BTV, BDL, BED, and PVD. The graph below shows the trend of cases throughout the NAS. Attended a GM/ARVP meeting with BOS ATM/FacRep on advancement of collaboration. Scheduling and SME Panel member assignments for two large ZBW SRMs. Implementation discussions with the GM on the joint ZBW/A90 airspace CWG.

---
To protect your rights, you must know your rights.
What is "official time" and what does your NATCA rep do while they are on it?
Official time is time granted to each facility representative per Article 2, Section 15 of the CBA to be used for representation duties. This amount of official time granted is based on the number of employees that the Principal Facility Representative has in the combined bargaining unit in the NATCA Local. This time is bargained for when the CBA is negotiated, and it is a hard-fought-for right.
This time is vitally important to the success of a Union. It is within this time that the preparation occurs to negotiate the annual agreements (BWS, Annual Leave, Overtime), any changes in working conditions (air traffic procedures, equipment improvements, and outages, building construction, etc.), and to represent the membership in meetings. As an example of preparation, consider the following:
You believe you were bypassed in an overtime assignment. You raise the issue to your Area Rep or Facrep. They schedule an Article 8 meeting for the three of you to discuss the issue. Normally, it is during the Facrep's Article 2, Section 15 time when they will research the contractual language, review the Article 38 MOU, pull data for the overtime list, and leave/shift change requests. They will then compare all of them and develop a strategy to resolve your loss in overtime pay.
Without the time to prepare, your issue will probably not be successful. As a general rule, even with official time, your NATCA reps will put in more time than they receive through this negotiated framework.
---
Labor Management Relations
From Kyle Szary, NATCA New England LR Coordinator, ZBW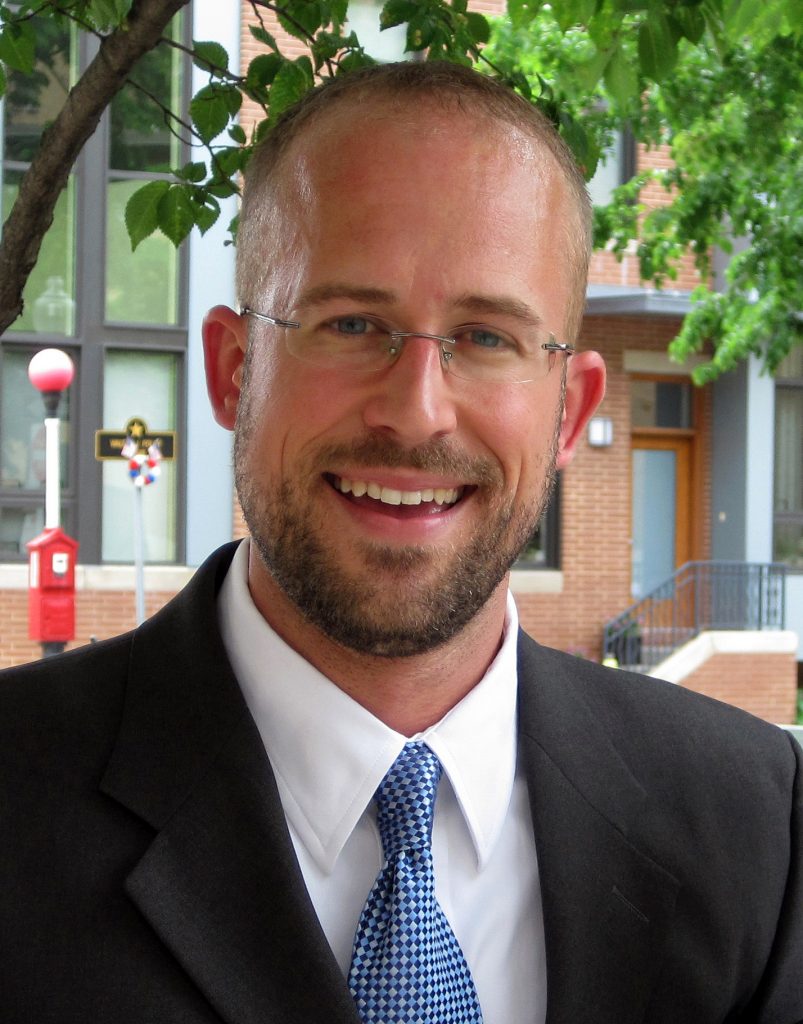 The current Regional PAR-level grievance snapshot is as follows:
1 grievance remanded back to the facility level (pending resolution)
4 grievances addressed during the fourth quarter Pre-PAR meeting; all elevated to PAR
1 grievance slated to be addressed during the first quarter (2022) Pre-PAR meeting6 TOTAL (+1 from November update)
2021 Q4 Pre-PAR
The New England Region third quarter Pre-PAR meeting was held virtually on Friday, Nov. 5. Leading up to the meeting, the New England LMR team had group prep sessions on Sept. 26, Oct. 6, Oct. 22, Oct. 29, and Oct. 31.
NATCA representatives present at Pre-PAR were ARVP Scott Robillard, ARVP Bryan Krampovitis, ZBW Vice-President Kevin Coeyman, and myself. The Agency was represented by Steve Meier, Jeralyn Frost, Steve Proffitt, Daniel Silva, Michael DeMatteo, and Paul Passariello. Four grievances were scheduled to be heard, and one was added at the last minute for a total of five. Of those, four were from ZBW and one was from Y90. The outcomes were as follows:
21-Y90-6: Concerning the Agency's untimely use of Article 95; sustained (favorable outcome for NATCA).
21-ZBW-18: Concerning a denial of cancellation of annual leave; elevated to PAR.
21-ZBW-37, 21-ZBW-43, 21-ZBW-44: Concerning the denial of multiple Non-Prime-Time Leave requests; elevated to PAR.
Since the Parties were unable to reach an agreement on four of the grievances, they will be heard at the fourth quarter Pre-Arbitration Review (PAR) hearing on Tuesday, Dec. 7. Neutral arbitrator Mary J. Tufano has been retained for the hearing; she is one of three standing regional neutral arbitrators.
---
Training
From Lisa Fulford, NATCA New England Training Rep, A90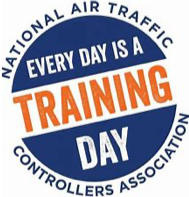 As 2021 comes to a close we have had numerous training successes to celebrate! Several trainees have achieved position certifications, as well as many of you have become CPCs. The new year brings schedule changes, which means a change in OJTIs and possibly your OS for trainees. Make sure you are communicating with your new team your experiences, goals, and subtasks you are working on. For the OJTIs, ensure you are meeting with your trainee and the team on a regular basis. Open, frequent communication is vital to the training process as well as the trainee's success.
This last month we have seen our NTI numbers drop, however, the drop in hours is due to legitimate reasons. Covid cases, leave usage, and gating criteria have greatly affected the numbers in the last couple of weeks. Your training reps are working with management to ensure the data is accurately being represented by the "impediment" selection. Does this have an impact on your training? No, but if you have ideas on how to improve training in your building please speak up.
Lastly, we are looking for new OJTI Cadre instructors. We are trying to put together a class for February or March, as we are losing 2 out of our 3 current OJTI cadre instructors. If you would like to become an OJTI cadre instructor please let your training rep and/or FacRep know ASAP.
Please feel free to reach out to our Training Rep team at: TEBWtraining@gmail.com
---
Communications
From Shannon Lyman, NATCA New England Communications Lead, ZBW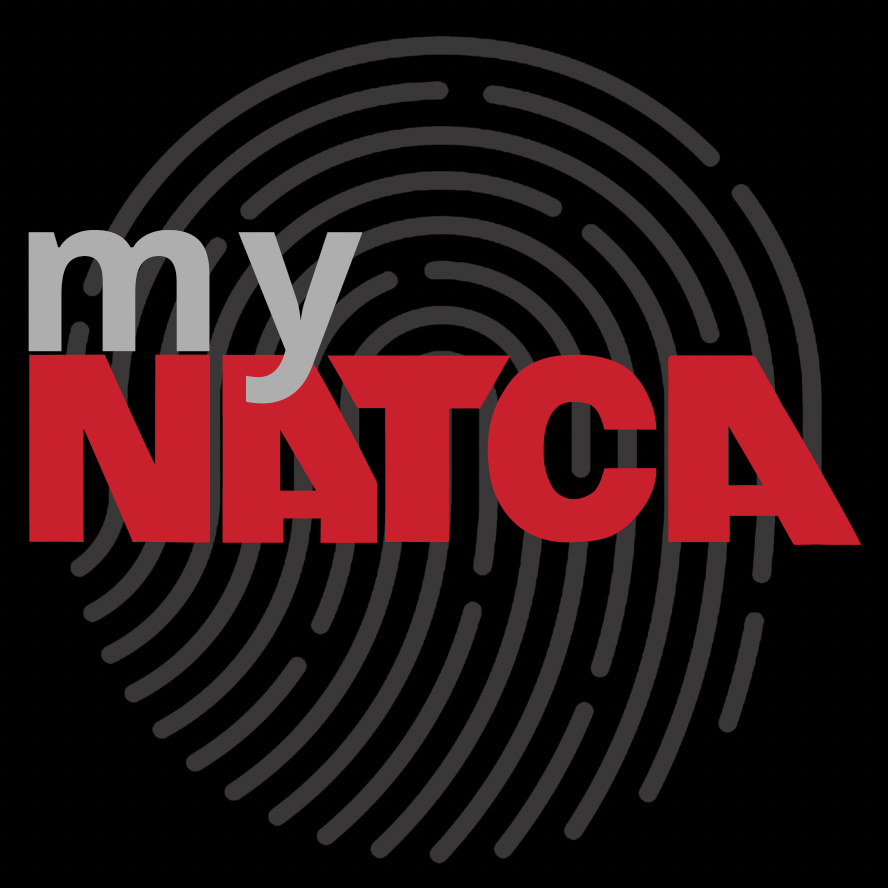 Have you made your new MyNATCA account log-in yet?
The NATCA IT Committee has replaced the log-in system on the members' side of the NATCA.org website with one that is linked to the new MyNATCA member database. As part of this transition, all existing login credentials to the members-only side of the NATCA website will be deleted, and members will need to create a new log-in. The new log-in system will allow a single sign-on for NATCA's website, the MyNATCA database, and NATCA store website. If you haven't yet transitioned your log-in credentials, you can do so by following the steps on their website.
When you make your new MyNATCA log-in, please check that your contact information is up to date, including your email and physical addresses. This will ensure you receive our bi-monthly update emails into the correct inbox and, if NATCA sends you something via snail-mail (like Convention amendments or Holiday cards), you will receive it!
---
New England Charitable Events
Kristen Lynch and Katie Johnstone (ZBW) organized a Thanksgiving food drive for the Nashua Soup Kitchen and Shelter. They collected over 850 food items which filled 4 carts! NATCA Charitable Foundation also made a donation, and Kristen delivered this check on their behalf. Thank you to everyone who donated items to this great local cause!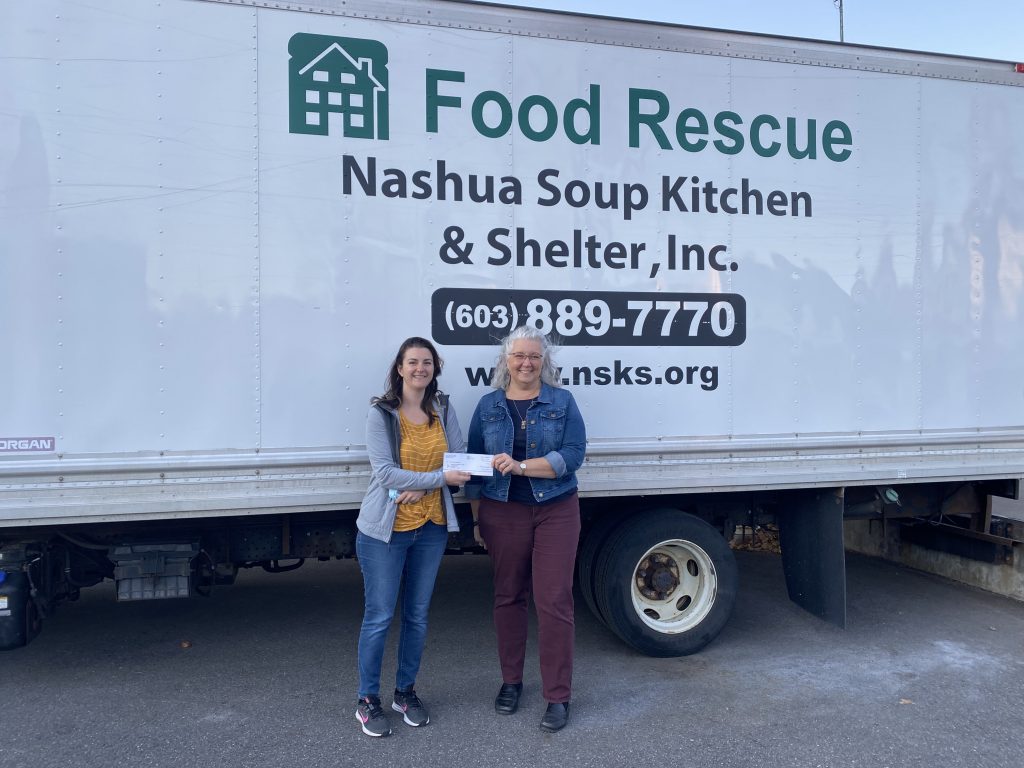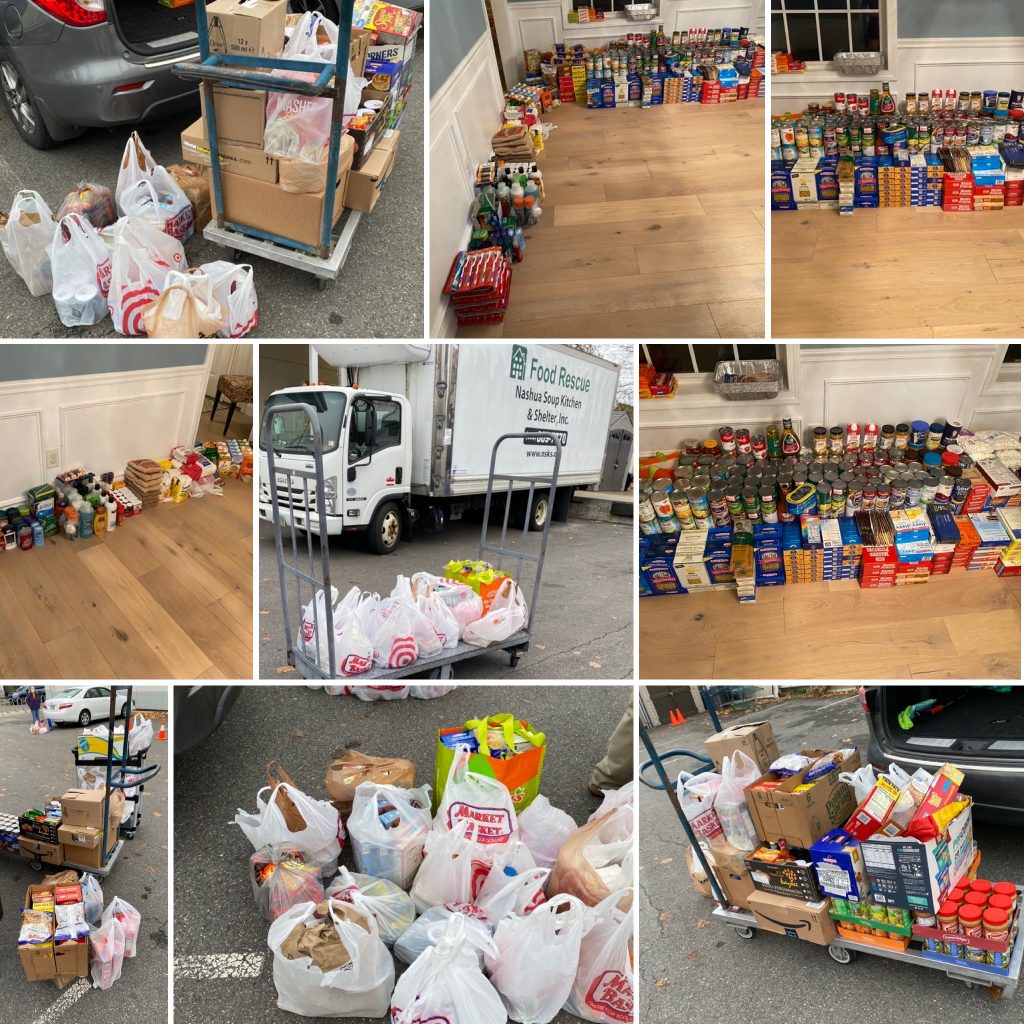 ---


Lisa Fulford (A90) visited Family Promise of Southern NH to drop off NATCA Charitable Foundation's $3000 donation for their Home Stretch 5K.
Family Promise's Mission Statement: "Our mission is to end homelessness, one family at a time because every child deserves a home. Through safe housing and education, Family Promise guides families as they break the cycle, and rise from homelessness to sustainable independence."
Pictured (L-R): Pam Wellman – Executive Director, Lisa Fulford – NATCA A90, Sara Cannell- Director of Development & Marketing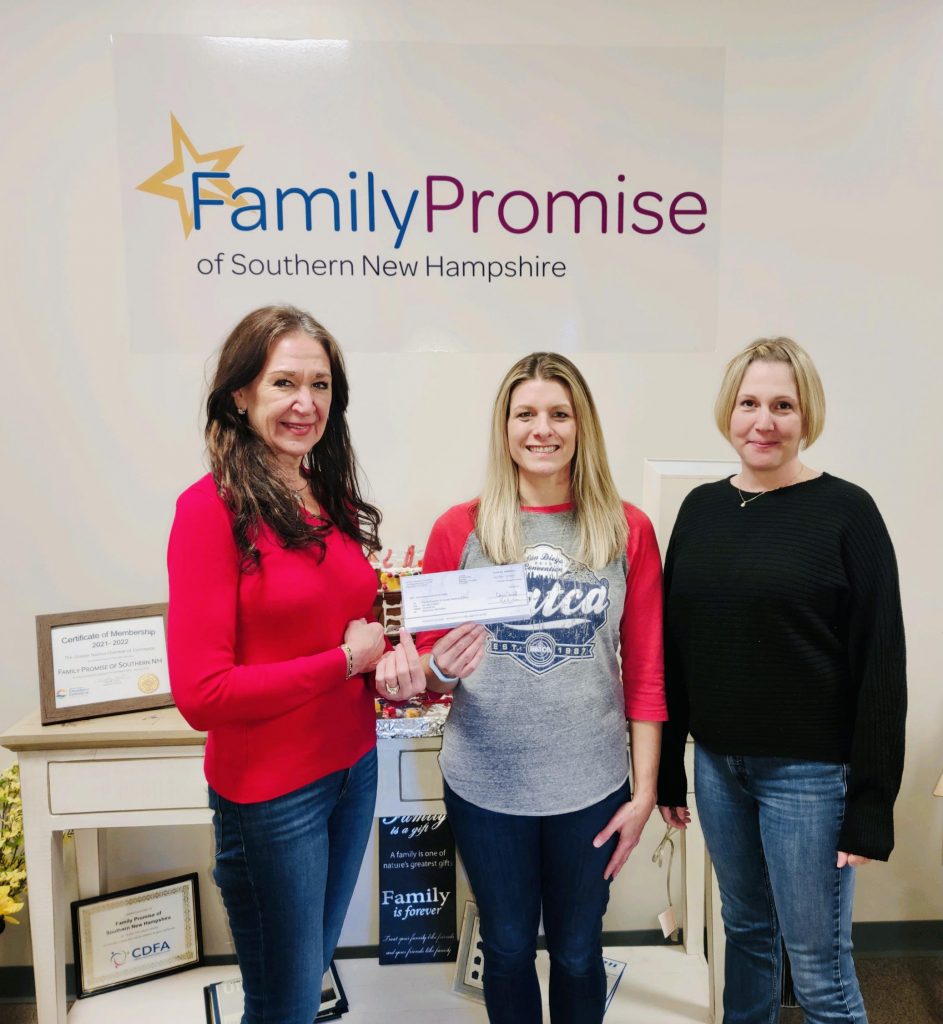 ---
NATCA Charitable Foundation has been supporting Family Promise of Southern NH for over 5 years. Family Promise is hosting its' annual Homeward Bound fundraiser. They invite you to enjoy an evening of delectable food, outstanding beverages, incredible auction items, and fun!
Wednesday, December 1, 2021
6:00 – 9:00 pm
Nashua Country Club
25 Fairway Street, Nashua, NH 03060
Tickets: $85.00
Purchase Tickets and Register for the Auction Online:
qtego.net/qlink/hb2021
---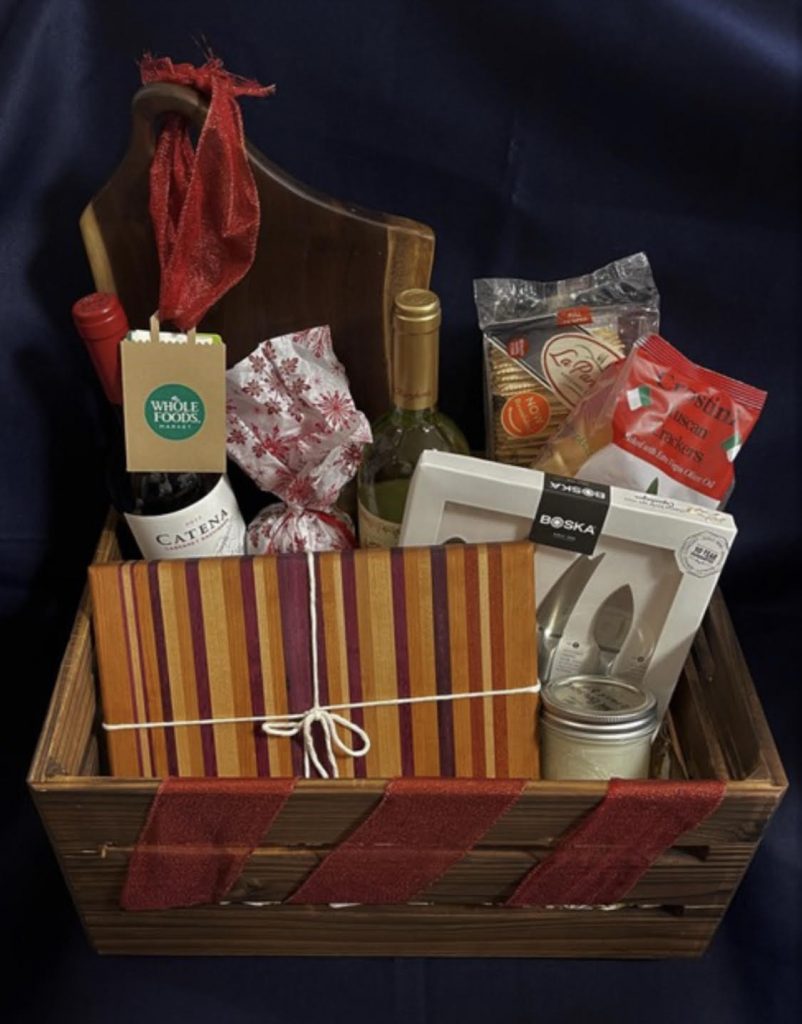 If you cannot attend the fundraiser, you can bid online for auction items. Included in the raffle is a gift basket including the following items from your NATCA brothers and sister:
Jim Basford (A90) crafted a cutting board from black walnut and included a jar of homemade board butter.
Brandon Messier (ZBW) crafted a cutting board made from maple, cherry, purpleheart, and bloodwood. Complete with care instructions and a bottle of cutting board conditioner. (Facebook page: @messiercustomwoodworking)
Lisa Fulford, A90 donated the remaining items included in the basket.