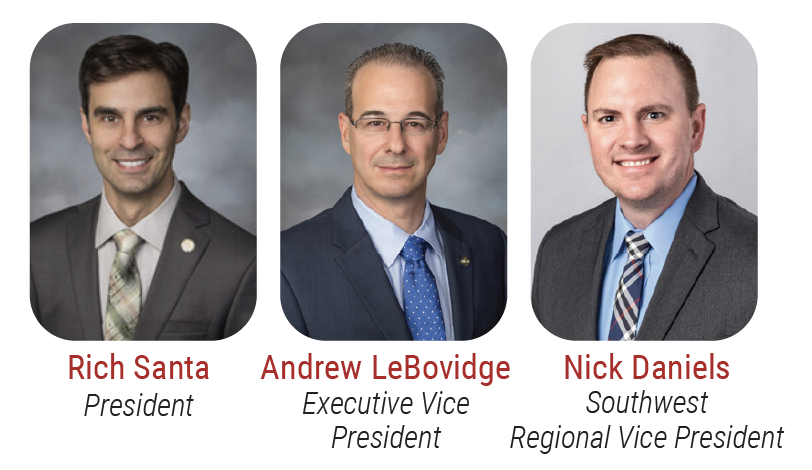 Convention Attendees: Welcome to Houston!
We are pleased to finally welcome delegates to the 18th Biennial Convention in Houston!
It is exciting for us to be able to safely bring delegates together to discuss issues that are vital to our Union and make any changes to the NATCA Constitution that the convention body deems necessary to ensure a strong future for our members and the National Airspace System. After the pandemic that has been so tragic and devastating to our country and the world, especially in the aviation industry, our convention is an opportunity for us to join together and to renew the incredible solidarity that is a hallmark of our great Union.
Our convention will take place deep in the heart of labor. The Texas labor union history stretches back 200 years. Currently, union members are found in large segments of the state's economy. Like the other labor unions representing different professions, our founding NATCA members came together in solidarity to fight for fair wages, safe working conditions, and the fundamental right to bargain with a collective voice for air traffic controllers and other aviation safety professionals. As we come together in Houston to learn from one another and discuss the issues facing NATCA today, we stand on the shoulders of those who came before us in the fight for progress and workers' rights in NATCA and throughout the organized labor movement.
Much planning has gone into this convention, so it can be as productive and safe as possible for delegates. We have prepared a compact agenda focused exclusively on the business of the Union. We look forward to the discussions and debates that occur as you represent your members back home. We thank you for your commitment to them, your facilities, your professions, and NATCA. 
We are not holding the usual activities associated with a convention such as an opening reception and closing event. All activities, including meals, will take place here inside the Marriott Marquis. While we won't get to show you as much of the metropolitan area as we originally hoped when Houston was selected to host this convention, we are relieved to finally be able to gather again in person. And we hope that NATCA will soon have other opportunities for our members to meet in person again.
Brothers and sisters, welcome to Houston. Let's get to work!
In solidarity,
Rich Santa
President
Andrew LeBovidge
Executive Vice President
Nick Daniels
Southwest Regional Vice President