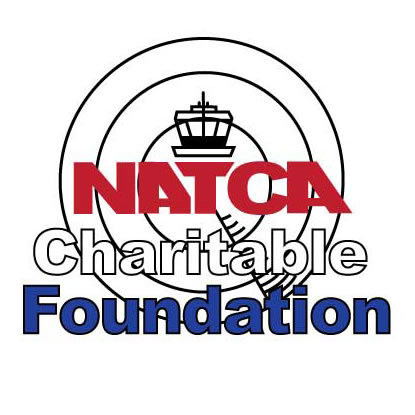 Convention Spotlight: NATCA Charitable Foundation

The NATCA Charitable Foundation (NCF), founded in Texas 27 years ago by retired Fort Worth Center controller Darrell Meachum and his wife Cathy, returns to the Lone Star State this week for the 18th Biennial Convention with an array of ways to get involved and help its mission.
About NCF
NCF is a nonprofit 501(c)(3) organization that touches the lives of many people across the United States. The foundation is a 100% volunteer organization consisting of NATCA members, family, friends, NATCA staff, and aviation partners. Often, these volunteers have full-time jobs outside of NCF, making their dedication to the success of the charity even more inspiring.
NCF is NATCA's charity of choice. They are a charity of charities, giving back to multiple causes across the nation.
NCF seeks out organizations that serve a similar purpose and focus on helping the underserved. While NCF gives to large, well known charities, they also like to focus on and seek out charities that are underfunded and are often missed through typical charity drives, allowing it to make a big impact on these smaller underfunded charities.
What Happens When You Donate to NCF?
Money that is donated to NCF is distributed amongst multiple charities across the country. Because NCF combines money from different sources, it is often able to help NATCA members donate more than they would on their own. NCF is also a 100% volunteer organization. Its operational costs are extremely low which allows it to maximize donations. In 2020, NCF donated to over 100 different charities across 34 states, as well as Puerto Rico and Washington, D.C.
How Does NCF Choose its Charities?
NCF empowers NATCA members to give back through multiple avenues, while shining a light on the generosity and caring that exists in NATCA members' professions.
NATCA members choose the charities that NCF supports. The Union's members have a voice in how the funds are dispersed, by requesting support for charities that are special to them or are charities where they volunteer their time.
Visit NCF.natca.net or email natcacharitable@natca.net to request support for your favorite charity or cause.
Please Consider a Donation to NCF!
Visit NCF.natca.net to make an online donation, sign up for payroll deduction, or to find out where to send a check by mail.
---
Your donation to NCF this week will help support four charities NCF is spotlighting for the 18th Biennial Convention:
American Foundation for Suicide Prevention
Saving Lives and Bringing Hope to Those Affected by Suicide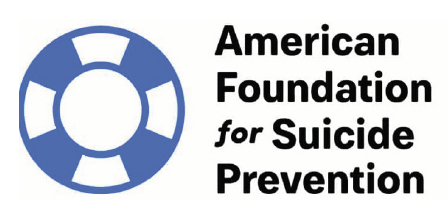 Established in 1987, the American Foundation for Suicide Prevention (AFSP) is a voluntary health organization that gives those affected by suicide a nationwide community empowered by research, education, and advocacy to take action against this leading cause of death.
AFSP is dedicated to saving lives and bringing hope to those affected by suicide. AFSP creates a culture that's smart about mental health by engaging in the following core strategies:
Funding scientific research
Educating the public about mental health and suicide prevention
Advocating for public policies in mental health and suicide prevention
Supporting survivors of suicide loss and those affected by suicide
Led by CEO Robert Gebbia and headquartered in New York, and with a public policy office in Washington, D.C., AFSP has local chapters in all 50 states with programs and events nationwide. AFSP celebrates 30 years of service to the suicide prevention movement.
Before AFSP, there was no national-scope not-for-profit organization dedicated to understanding and preventing suicide through research, education and advocacy.
Lone Survivor Foundation
Restoring, Empowering, and Renewing Hope for Wounded Service Members, Veterans and Their Families Through Health, Wellness, and Therapeutic Support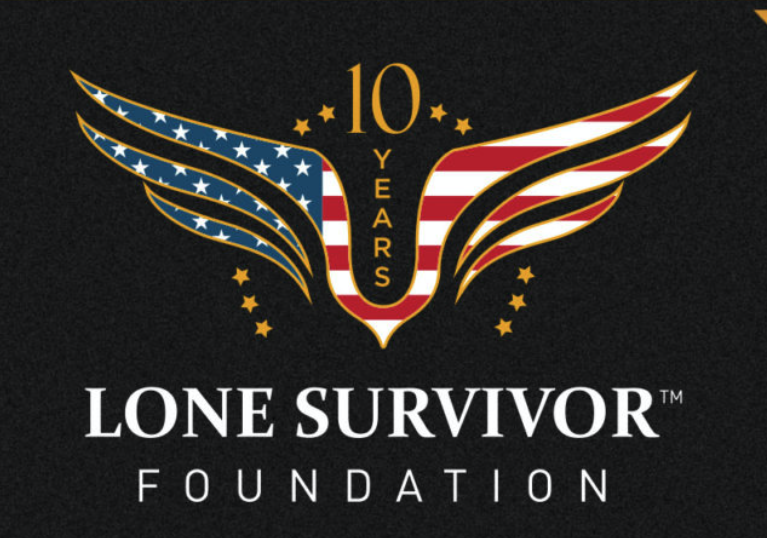 The Lone Survivor Foundation (LSF) is there to help America's wounded service members, veterans and their families adjust to the effects of their experiences and help them transition into what may be looked at as their 'new normal' – providing an understanding and acceptance of who they are as a person, a family, and a community.
LSF provides support to service members, veterans and families from all military branches who are challenged with injuries.
LSF accomplishes its objectives through the following initiatives:
Conducting retreats at various ranch facilities that support wounded service members and their families affected by post-traumatic stress disorder (ptsd) and serious combat injury.
Emphasizes the use of natural settings and outdoor activities to heal and empower wounded service members and their families through targeted recreational and sports therapy opportunities.
• Reduce the wounded service members need for narcotic pain management; stabilize and enhance family structures and relationships through education, counseling, support, and inspiration using short-term retreats and advocacy programs.
• Identify, connect with, and establish therapeutic support for wounded service member families.
Retired Navy SEAL Marcus Luttrell, the only survivor of a mission to gather intelligence on Taliban leadership in Afghanistan in 2005 mission, began LSF in 2010. His Texas ranch was the center of his post-combat recovery. It was there that he learned that effective healing can require more than the standard government treatment plan of talk therapy and medication. He wanted other military families to have the opportunity to step out of their daily routines and come to a place of peace; a place where they could obtain tools for healing while being surrounded by other people who understand them.
Snowdrop Foundation
Raising Awareness and Funding for Continued Research to Cure Childhood Cancer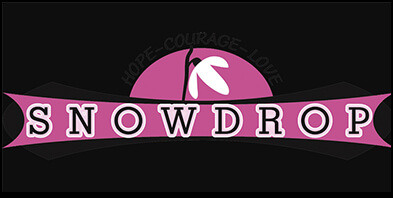 Childhood cancer patients demonstrate indestructible attitudes and spirit while battling the life-threatening illness of childhood cancer. The snowdrop symbolizes hope and purity.
Snowdrop Foundation celebrates the hope that one day a cure for all childhood cancers will be found allowing the purity of every child to remain untouched by the devastating diagnosis of cancer. Snowdrop Foundation donations are designated for four specific areas:
Snowdrop Scholarship Program: Scholarships to qualified, college bound, Board of Director approved pediatric cancer patients and childhood cancer survivors. To date, over a half million dollars in scholarships have been awarded.
Teen Program: The Teen Program is a support program for teenage patients within the Cancer Center. The teen support group plans activities for teenagers, 'Chelsey' Easter Egg Hunt, Snowdrop Toy Drops, Bling for Bravery, Fun activities.
Research: In just 45 years, the overall survival rate for children with cancer has increased from 10% to 70%. Thirty percent still need our help, as well as the help of scientists, researchers and doctors. That help will come from Snowdrop Foundation's Childhood Cancer Research contribution.
Awareness: Hosting events to raise awareness of childhood cancer.
Thorn
Building Tools to Defend Children From Sexual Abuse


Thorn, co-founded by actors Ashton Kutcher and Demi Moore, is a nonprofit technology company, started in 2012, that builds software to defend children from sexual abuse.
Technology has made it easier to harm kids. After nearly disappearing in the '90s, the spread of child sexual abuse material exploded with the rise of the internet, while child sex trafficking increased with exposure to a greater market online. Today, the problem is complex and still growing. In 2004 the National Center for Missing & Exploited Children reviewed 450,000 child sexual abuse files. In 2019, that increased to 70 million files.
Thorn is grounded in the belief that we can and will build a world where every child can be safe, curious, and happy.
According to Thorn, "We refuse to live in a world where the technology exists to help kids but simply isn't being used. We build powerful products, lead new programs, maintain essential resources, and develop awareness campaigns to attack the issue from all sides. Technology must be part of the solution."
Thorn was chosen to be highlighted for the Biennial Convention because Houston ranks first in U.S. cities for human trafficking rates. Texas ranks No. 2 in U.S. states, behind California.