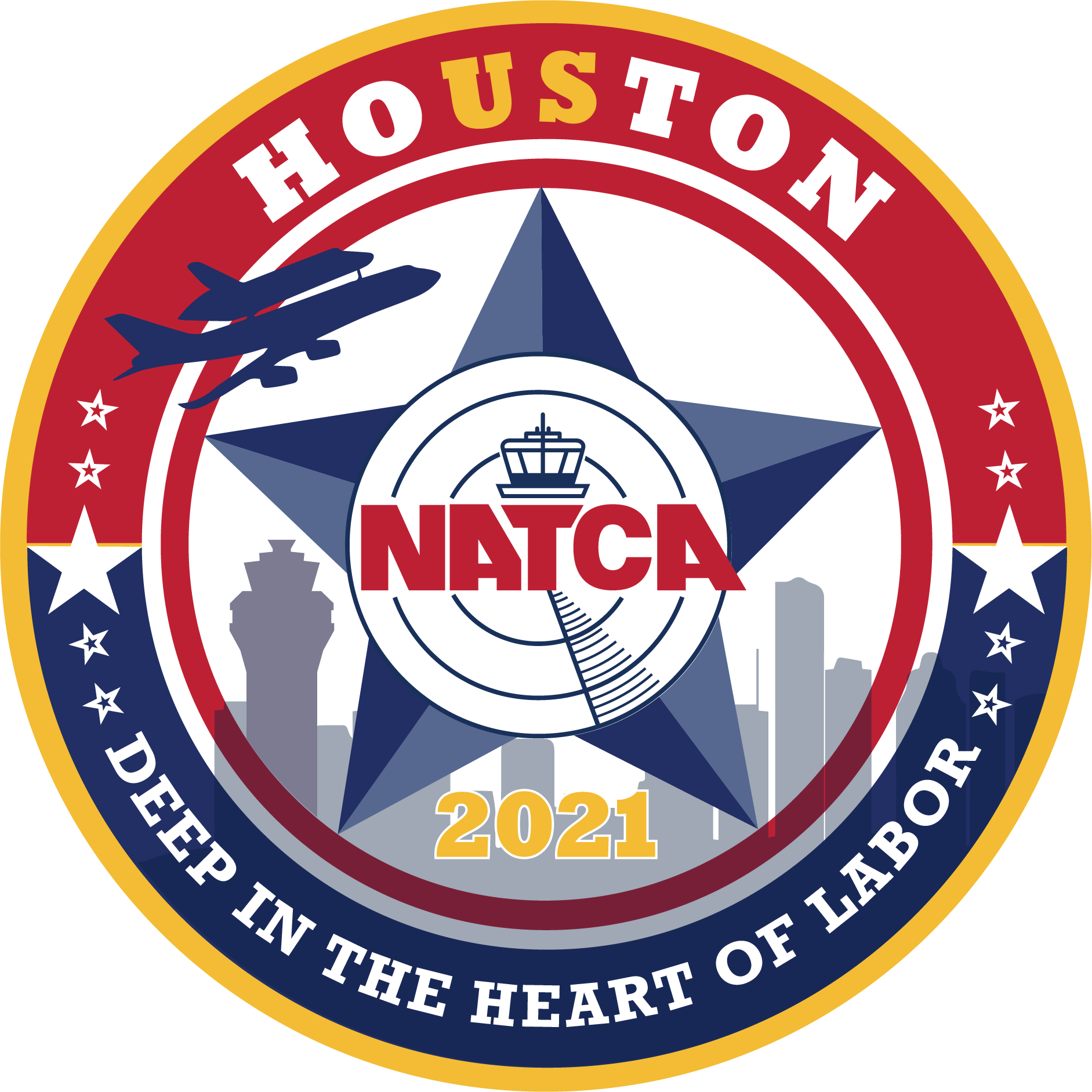 Convention Update: Keeping You Informed of All Event News, Information
The 18th Biennial Convention opens on Thursday Dec. 9 at the Marriott Marquis in Houston. We have all your event news and information covered through the following outlets, which you can monitor through the week and beyond:
From the Desk of Rich Santa: NATCA President Rich Santa explains the importance of NATCA's Biennial Convention and says he's looking forward to seeing NATCA's delegates in Houston. Read his entire article here.
The Delegate: We have produced a 10-page convention preview edition of The Delegate newspaper, our official biennial convention publication. You can view and download a PDF of the issue here.
Convention Webpage: All information, news, resources (such as the full package of amendments), convention history, and more can be found here. You can bookmark the page on your browser and turn it into an app on your mobile device by following these simple steps: Apple | Android
Convention News Feed: Individual stories contained in The Delegate as well as news items posted over the course of the convention and beyond can be found on our convention news page here.
Social Media: NATCA will be sharing news from our 18th Biennial Convention on our Union's social media channels. Get updates at Facebook | Twitter | Instagram | LinkedIn.
Convention to be Live Streamed on NATCA Website: The convention will be live streamed on the natca.org website beginning on Thursday, Dec. 9 at 1 p.m. CST. The live stream will be on this page on the members-only side of the NATCA website and requires a password. If you have already registered for MyNATCA and can log in to the members side of natca.org using the directions announced a few weeks ago, you won't need to take any additional steps to access the live stream. However, if you have not registered for MyNATCA to obtain your new login credentials for both that resource and the members side of the website, you will need to do so before 1 p.m. CST on Dec. 9 in order to view the live stream. For more information and registration instructions, please click here. If you need assistance, please click here.
All video from the convention will be available to view on demand after the event. More details on that will be announced soon.