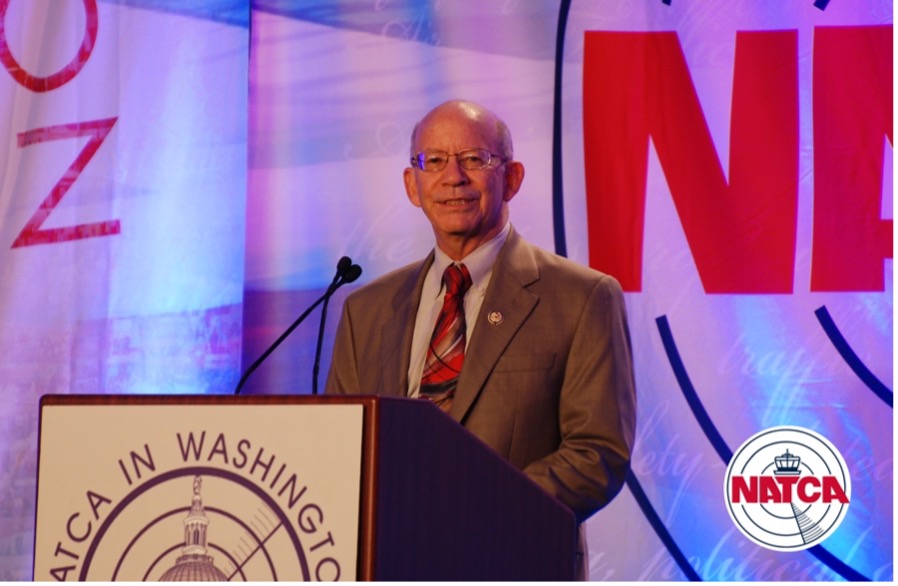 NATCA Thanks T&I Chairman DeFazio for More Than Three Decades of Leadership to Improve Aviation Safety
Oregon Congressman and House Committee on Transportation and Infrastructure Chairman Peter DeFazio announced on Dec. 1 that he will not seek re-election in 2022. NATCA President Rich Santa issued a statement thanking and congratulating DeFazio, who for more than three decades has been a passionate advocate and fierce champion for aviation safety, transportation labor, and its front-line workers.
DeFazio has proudly served his constituents in Oregon's 4th congressional district since 1987, the same year that NATCA was certified by the National Labor Relations Authority as the exclusive bargaining representative of Federal Aviation Administration air traffic controllers.
"Our relationship with him goes back to our earliest days of advocacy," Santa said. "He has always understood the power of the word union and his intense curiosity always led him to seek a deeper understanding of how our members do their jobs and what our most important issues are as we have continued to try and make the system safer and make our members' lives better." Read the full statement.