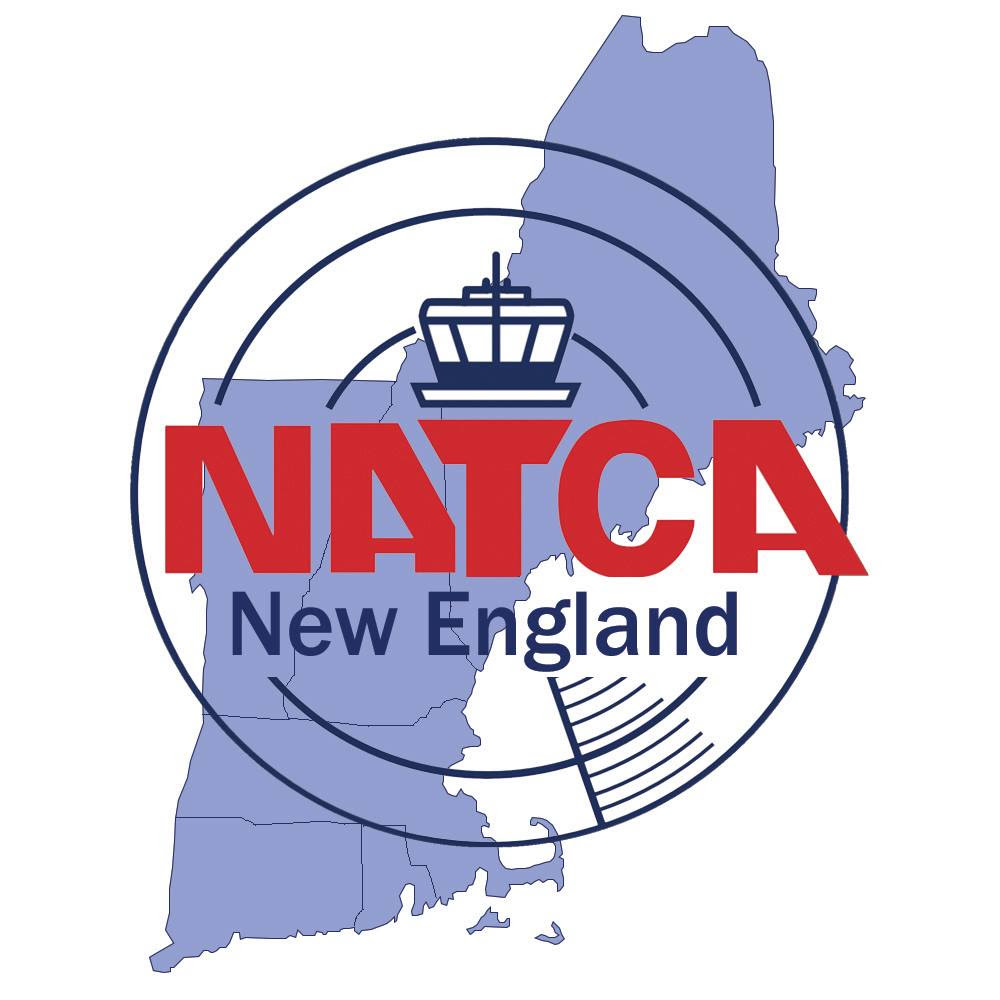 January 2022 New England Bi-Monthly Regional Update #1
From Mick Devine, NATCA New England Regional Vice President
TS Elliot says this about the New Year—"For last year's words belong to last year's language, and next year's words await another voice." 2021 was a very trying time for all of us. We were hopeful it would bring an end to COVID-19 and a return to normal. We gently dipped our toes into that water by having our Convention after numerous postponements. It was nothing short of successful, even though it wasn't what we ever pictured it to be.
In the height of COVID, we maxed out at 181 cases nationally per week. Over the last two weeks, COVID has exploded nationally to the tune of nearly 100 cases per day. There are currently only 11 facilities that reside in a county with a transmission rate of Green or Yellow. For each case, the JCAT sets up a call for all parties to discuss close contacts and cleanings for our facilities. We have created a second JCAT line to help alleviate the backlog of cases. Even with the second line, we are currently backlogged by over 100 cases. That means that these calls aren't taking place until way after we've already completed close contacts and cleanings. Thanks to your FacReps and ARVPs for their continued hard work coordinating everything offline to ensure our members are protected to the maximum extent possible.
We are aware of the changes to the CDC guidance on quarantine for close contacts and are working with the FAA and Aerospace Medicine to get these incorporated into our way of doing business.
2022 will bring a return to normalcy in one way or the other. Our regional leaders will be back in your buildings. We will continue to go right to the source and make ourselves available to every member, and most importantly, listen. That's why we visit. We don't need to talk, we are there to listen. That was the promise we made four years ago, and we have and will continue to meet that promise. Town halls have shown their value, and we will continue to do those as needed, but face to face is the most beneficial for all parties.
We've said it time and time again- NATCA is a team sport and it will require all hands on deck to be that voice for next year. We have an opportunity to rewrite our future starting today. If we have a position and it's filled, we need to start finding their replacement today. If we have a replacement, we need to build a bench. It is never too early to raise your hand. There's always something to do. We will begin to push the leaders in this region to start this process today. COVID hasn't built character, it has revealed it.
2022 will provide new challenges for all of us and we will be ready. Time flies, but luckily, we are the pilots. We get to control our own destinies. Success happens when opportunity meets preparation. Greater success can only come with maximum participation from the most important ingredient, you. While every one of you doesn't have the same skillsets, each one of you has a skill that can benefit the masses, so we ask that you volunteer those skills for the collective.
I wish all of you and your families a healthy and prosperous 2022.
---
During the early portion of the month, from January 1-4, I took some leave and was out of the country. A huge thanks to Scott Robillard, Bryan Krampovitis, and Curt Fischer for running the region during that time without losing a beat.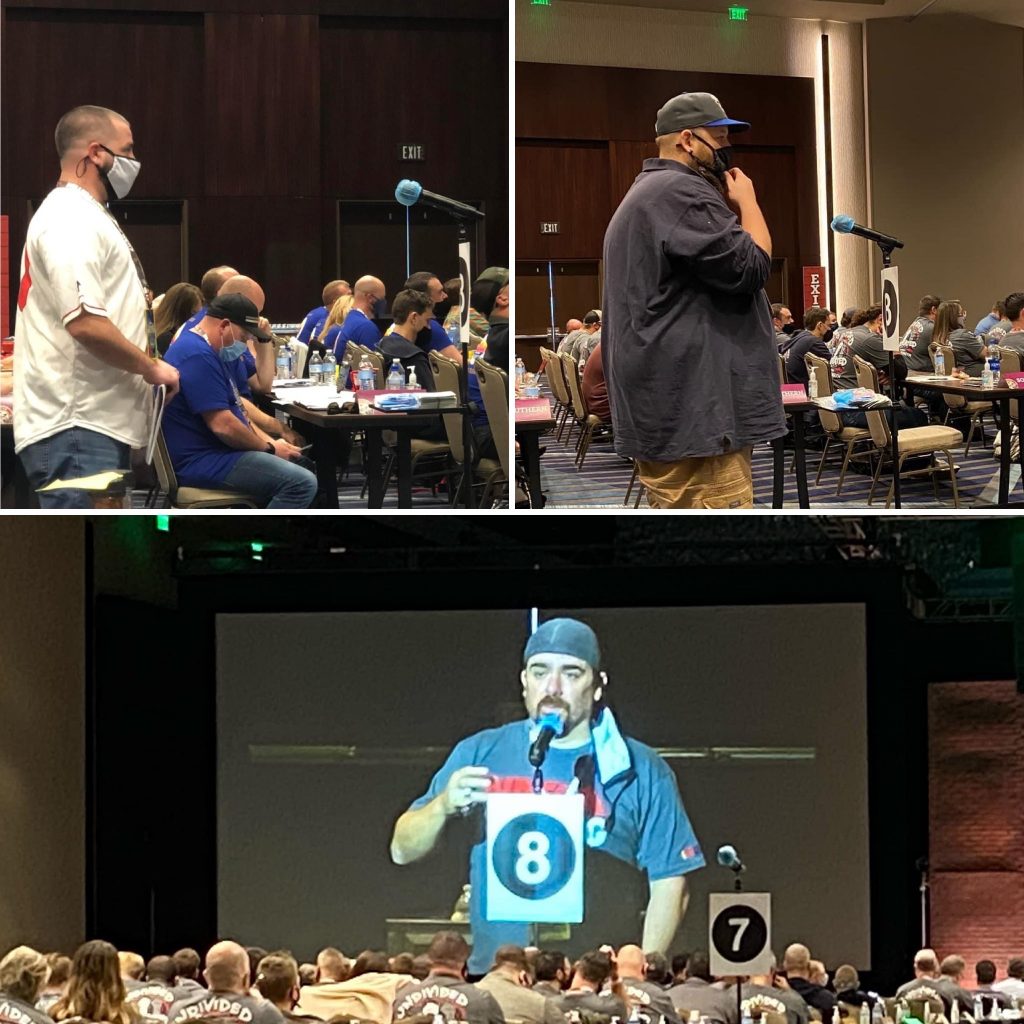 From December 7-10, I was in Houston for an NEB Convention Prep meeting as well as our Convention. I was very proud of all the leaders of New England who were in attendance. They were active, well prepared, and represented their facilities and this region with class and professionalism. BOS FacRep Matt Morgan lived at the microphone and swayed the entire body on a few amendments that going into convention appeared to be leaning the other way. ARVP Bryan Krampovitis and PWM FacRep Steve Brown also stood up and fought for things important to them, their facilities, and this region. New England shined during the Houston Convention.
From December 13-17, I had our quarterly NVT meeting. This is a team that I am very impressed with as I have taken over as the NEB liaison to this team in November. They were able to upgrade a few facilities. I was in and out of this meeting all week due to other commitments, but it doesn't take long to be impressed and see the value this team presents. Kudos to New England's own Steven Spiller (BOS) for being a long-time valued member of this team.
On December 14, I was in Kansas City for a post-convention NEB Meeting. We were able to debrief convention and start making plans as to how to move the ball forward with the direction given by the members at convention.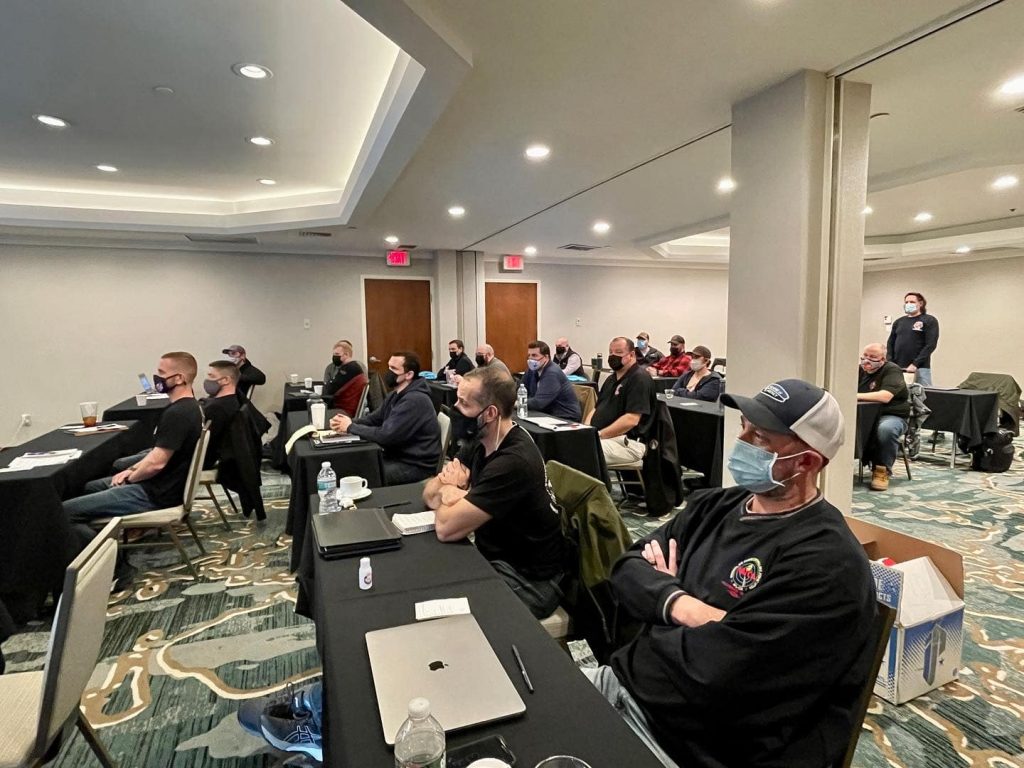 On December 21, the New England FacReps and Area Reps were in Manchester, NH to partake in a first-of-its-kind negotiation workshop. It had become clear through MOU negotiations that our reps were generally making the same mistakes. While these mistakes were not lethal to their agreements, we believed that with specific skills, we can all do better. It was very well received and participation was very high. NATCA President and Vice President Rich Santa and Andrew LeBovidge were both in attendance and gave a briefing and answered questions posed by the reps. Additionally, Southern RVP Jim Marinitti was in attendance as the chair of the National Training Committee to audit this training to see if it is something we could incorporate into a national training.
---
From Scott Robillard, NATCA New England ARVP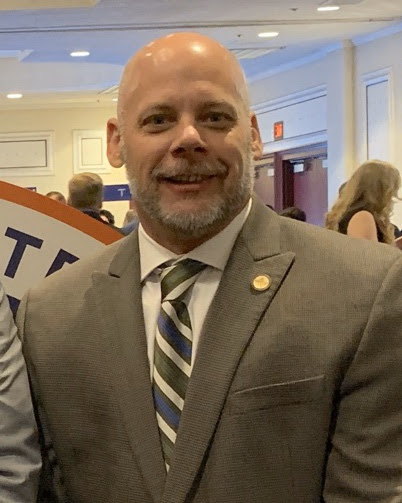 Hello NATCA New England and Happy New Year!
It is important that as elected and appointed leaders, we report back to the membership the successes and failures that we have had while representing them. While doing so, it is important to do so with humility and honesty, while not vilifying anyone. It is not about spiking the football; it is about being open and honest with our membership.
During 2021, your NATCA New England LR team enjoyed a very successful campaign. But our success is only a continuation of the success of your locally elected leaders. If it wasn't for the hands-on groundwork of your local leaders, my team would not have had the well-developed cases to work with and our success would have suffered.
In 2021, NATCA New England took on 26 cases at the regional level. This does not include all the cases where we were able to assist the local level in resolving them prior to elevated. For those 26, this is how we did:
1 Lost
3 Withdrawn
8 Sustained
14 Signed Settlements
In 2022, we look forward to continuing to progress we have made. While COVID conditions right now make this appear far off, we look forward to being back in your facilities. As an LR team, we will be continuing a transformation of talent and we will be giving the opportunity of new members to build and argue cases on your behalf.
In closing out 2021, be safe, be happy, and appreciate one another.
---
Labor Management Relations
From Kyle Szary, NATCA New England LR Coordinator, ZBW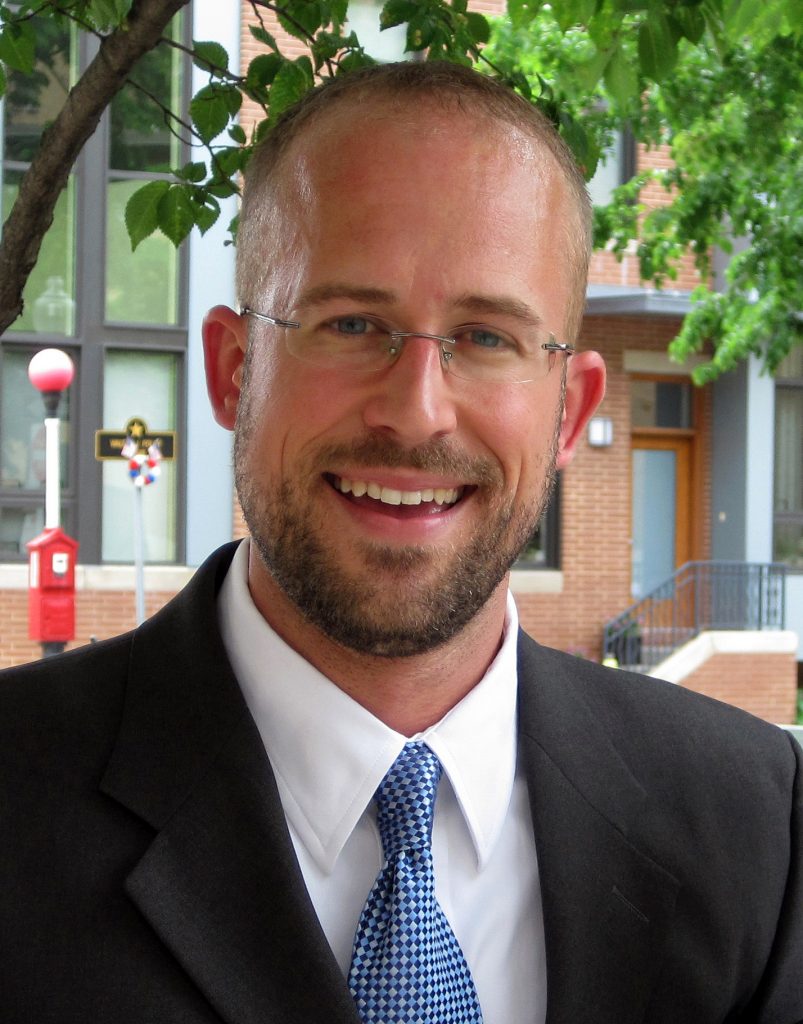 The current Regional PAR-level grievance snapshot is as follows:
1 grievance [ZBW] remanded back to the facility level (pending resolution)
1 grievance [Y90] slated to be addressed during the first quarter (2022) Pre-PAR meeting
2 TOTAL (-4 from December update)
2021 Q4 PAR
The New England Region fourth quarter Pre-Arbitration Review (PAR) meeting was held virtually on Tuesday, Dec. 7, with neutral arbitrator Mary J. Tufano of Cambridge, Mass. presiding. This was the first time the New England Region has held a PAR since the second quarter of 2020.
Leading up to the meeting, the New England Region LMR team had group prep sessions on Nov. 14, Nov. 22, and Dec. 6. NATCA representatives present at PAR were ARVP Scott Robillard, ARVP Bryan Krampovitis, and myself.
The Agency was represented primarily by Daniel Silva; other members of the New England Labor & Employee Relations group and Eastern Service Area-North were also present. Four grievances were heard, all of which were from ZBW. The outcomes were as follows:
21-ZBW-37: Concerning the Agency's denial of a non-prime time leave request; after the neutral issued her decision, the Agency elected to caucus and subsequently proposed sustaining the grievance with a full remedy (favorable outcome for NATCA).
21-ZBW-43: Concerning the Agency's denial of a non-prime time leave request; after the neutral issued her decision, the Agency elected to caucus and subsequently proposed sustaining the grievance with a full remedy (favorable outcome for NATCA).
21-ZBW-44: Concerning the Agency's denial of a non-prime time leave request; after the neutral issued her decision, the Agency elected to caucus and subsequently proposed sustaining the grievance with a full remedy (favorable outcome for NATCA).
21-ZBW-18: Concerning the denial of a request to cancel annual leave; neutral decided that based upon the PAR presentation she would "…expect to hold that the Agency would have violated the contract…". Ruling in NATCA's favor; the Agency non-concurred with the decision and the grievance has been elevated to the arbitration level for review by NATCA's national Grievance Review Team (GRT).
2022 Q1 Pre-PAR
The Parties are in the process of scheduling the first quarter Pre-Pre-Arbitration Review (PAR) meeting, which will be held the fourth week of January. I expect there to be at least six grievances—possibly more—heard based upon volume presently at the Step-2 level.
---
COVID-19 CA-1 Protocol
From OWCP National Representative John Thompson, ZDC
If you test positive for COVID-19 now or in the future, you should go to ecomp.dol.gov and fill out an OSHA-301 and Form CA-1 within 30 days of your test result. If you are experiencing symptoms, we recommend that you get tested for COVID-19 by a healthcare professional instead of an at-home/DIY COVID-19 test, both for accuracy and reducing the possibility of your claim being challenged by DOL.
If you file a CA-1 within 30 days, you get as many as 45 days of continuation of pay from the time of your test result to the time that you are cleared to return to work by your physician and the Regional Flight Surgeon. Continuation of pay means that the FAA will pay you normally, instead of forcing you to take your own leave for your recovery.
If you don't file a CA-1 within 30 days, you can convert your sick leave to LWOP and get partial repayment for it as a wage loss claim once your Form CA-1 has been accepted.
100% of your base pay upfront or a lot of steps to get 50-70% of your sick leave's value as a lump sum later. Contact your New England OWCP Regional Representative Steven Spiller at Steven.Spiller@natca.net or (832) 721-9343 if you have any questions.
---
A Quick Guide to ECOMP
1. Get the .gov email address of your supervisor of record and let a manager know that you intend to file a Form CA-1 for COVID-19. While they should know to do this regardless, it's probably a good idea to remind them to show you on continuation of pay instead of sick leave for at least the next 10 calendar days.
2. Go to ECOMP.dol.gov in your Web browser. Register for an account using a personal email address and verify your registration in the follow-up email. (Skip if you already have an account.)
3. Sign in with the username and password you created during the registration process. Create an OSHA-301, which notifies OSHA of an injury in a federal workplace. As of this moment, DOL's workflow forces us to file an OSHA-301 before we can file a CA-1.
4. Create a CA-1. DOL has created a special CA-1 for COVID-19 cases, so use that. For grade and step, enter what you see under "Pay Plan" and "Grade" found on your LES (e.g., grade "AT," step "LH" for a CPC at an ATC-12 facility). The date of injury will be your last duty day before your positive COVID-19 test. The nature of injury is "COVID-19 infection," and the cause of injury is "exposure to COVID-19 at work." Select "Continuation of pay" on the last page where you are given the option to sign and file your CA-1 electronically if you are filing within 30 days of your positive test result.
5. During the process of filing or after filing your claim, upload a copy of your positive test result for COVID-19.
6. Check your claim status in ECOMP at least once a day, until you see that (a) your supervisor has submitted his part to agency review, and (b) DOL has created a case file for it. If your supervisor wants you to correct something in your CA-1, your supervisor can send it back to you for correction and resubmission.
7. Check your mail regularly for correspondence from DOL. If your claim is not accepted or if you have questions regardless, please contact your Regional OWCP Representative or the National OWCP Representative.
---
New England 2021 Award Winners
Congratulations to this year's winners of the Jay Bowers Activism Award
and the Curt Fischer Leadership Award!
---
ZBW & A90 Holiday Donations
This year for the ZBW Christmas Present drive, Kristen Lynch, Katie Johnstone, and Michael Lynch collected gifts for two different organizations in the Nashua Area. In partnership with the NATCA Charitable Foundation, ZBW employees provided Christmas gifts to 40 children through The Front Door Agency and 12 children through the Nashua Children's Home totaling over 750 gifts!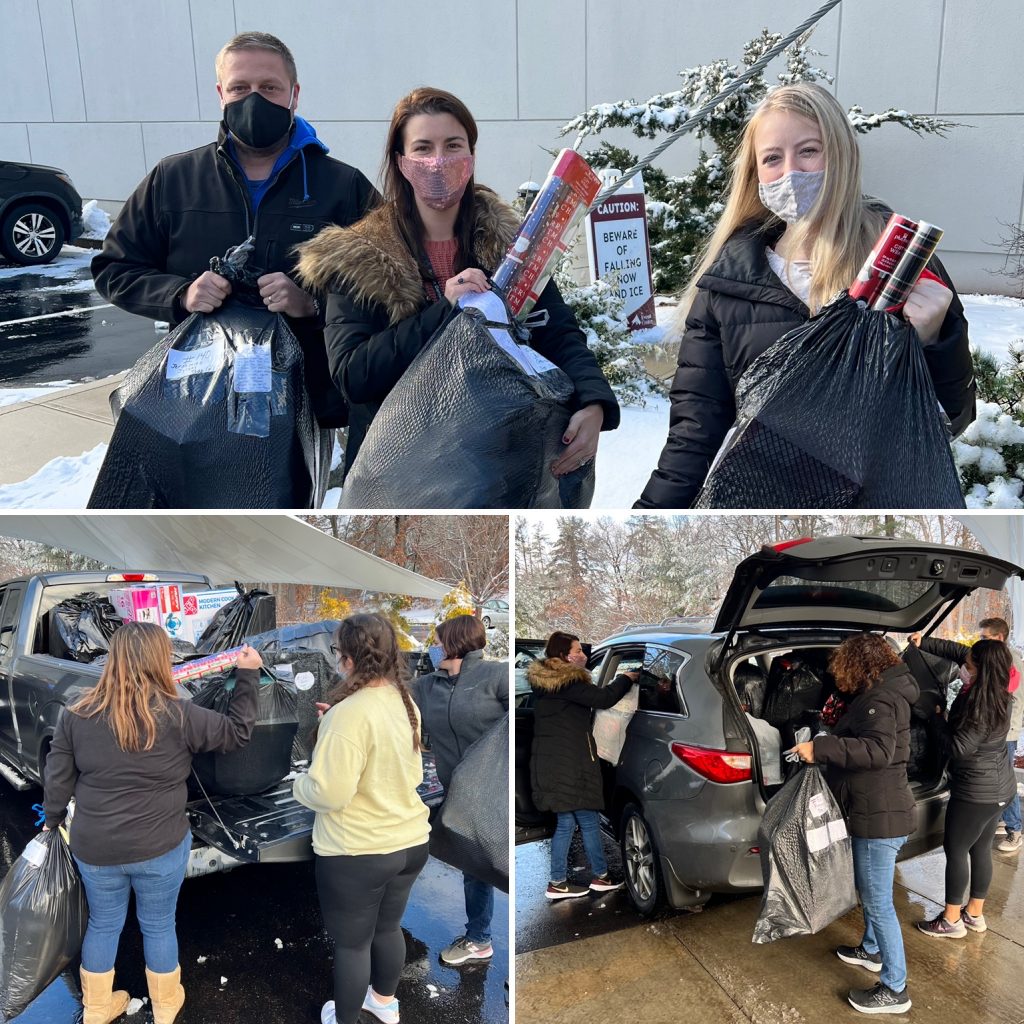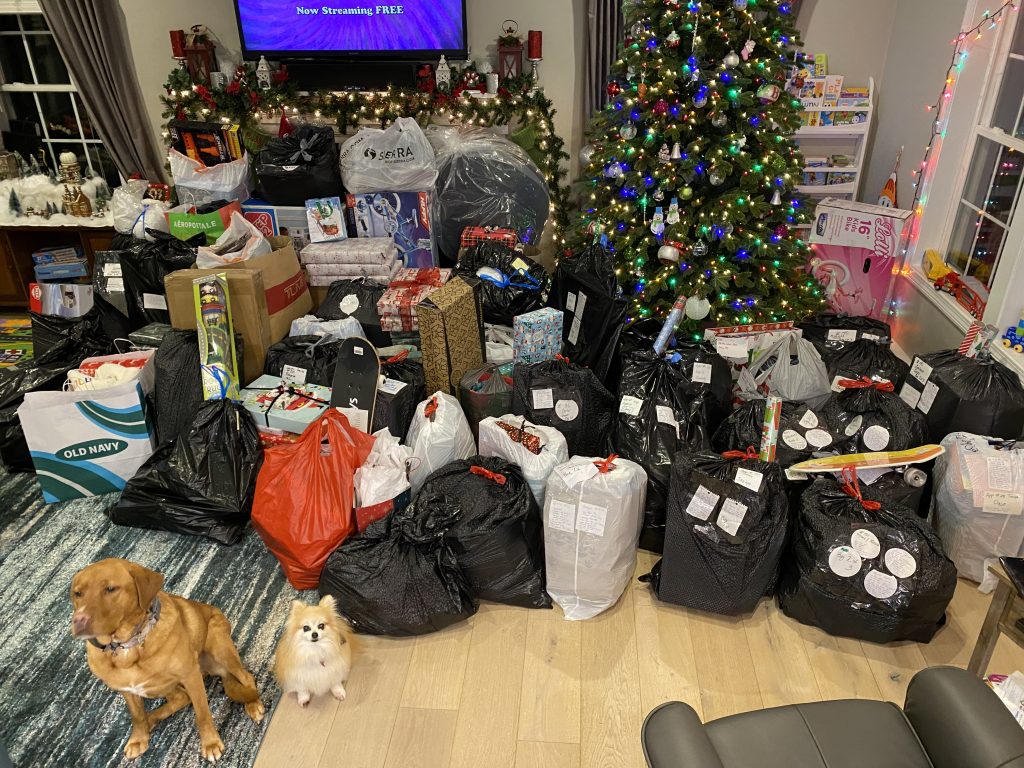 ---
Employees and NATCA members at A90 donated gifts to 36 children who reside at Nashua Children's Home. The children request gifts and gift cards, and A90 donates the items or money towards the purchase of the requests. This year each child received $150 or more in gifts! All items were dropped off for their annual Christmas celebration. A special thanks to NATCA Charitable Foundation who has supported A90's fundraising efforts for over 5 years! NCF donated $1,500 towards A90's efforts.
A90 also fundraises for Family Promise of Southern NH through a gift card raffle. For a donation, members are entered into the raffle. Family Promise helps homeless families by providing housing and training while the families work towards saving for a place of their own. A90 raised over $2,500 for Family Promise in addition to giving to Nashua Children's Home! Family Promise will use the donation towards purchasing warm, outdoor gear for the children who reside there.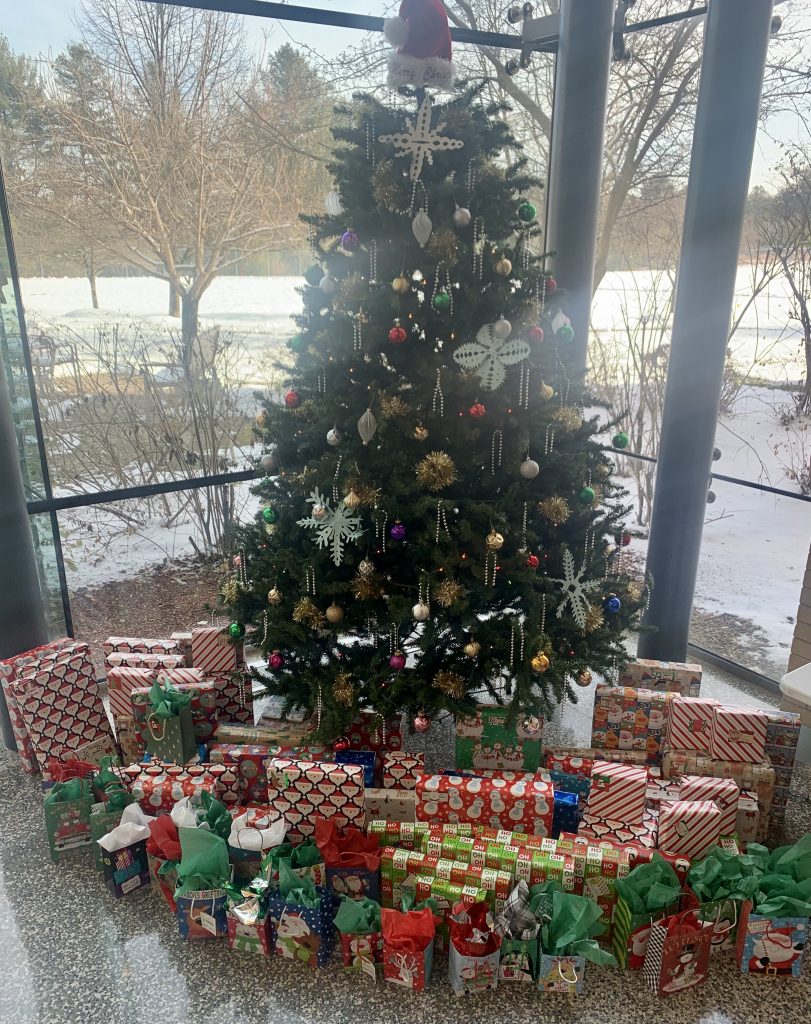 ---