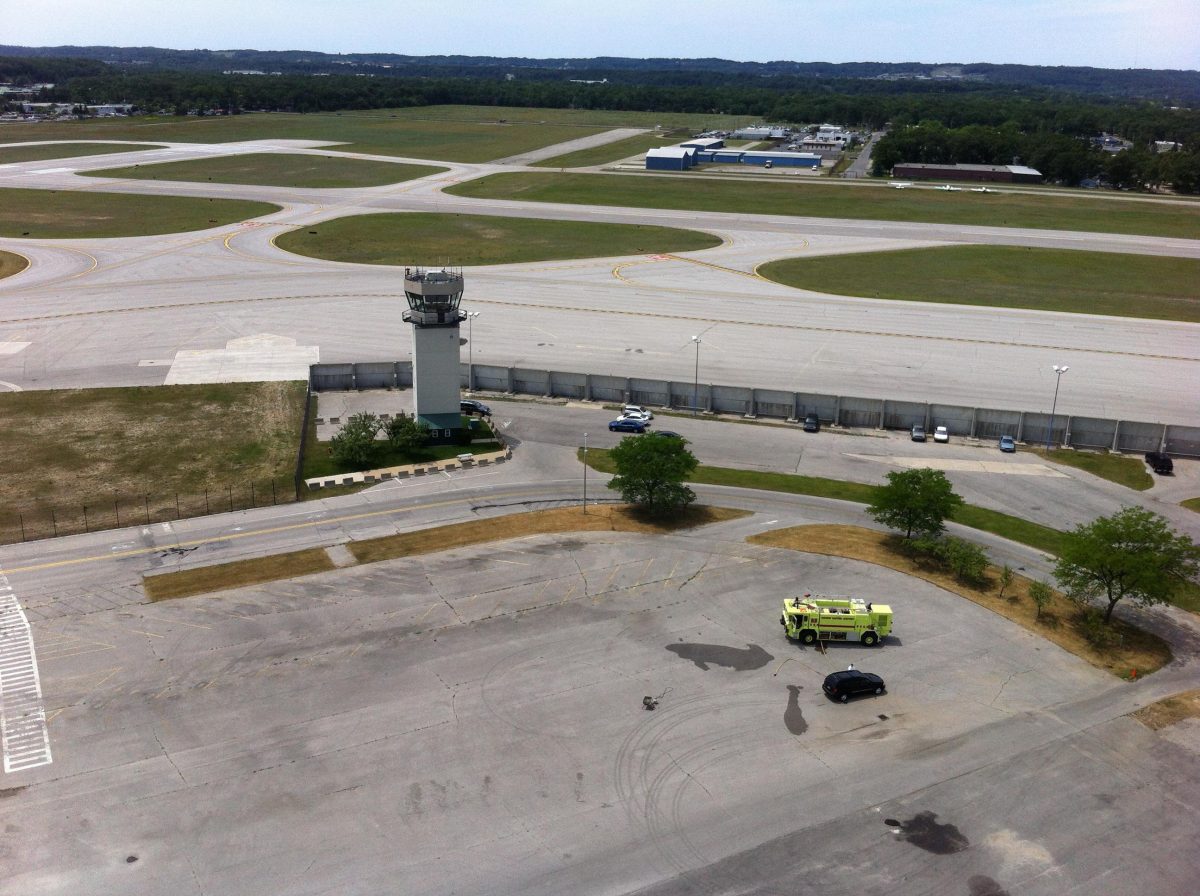 July 27, 2012 // Facility Spotlight: Traverse City Tower, Mich.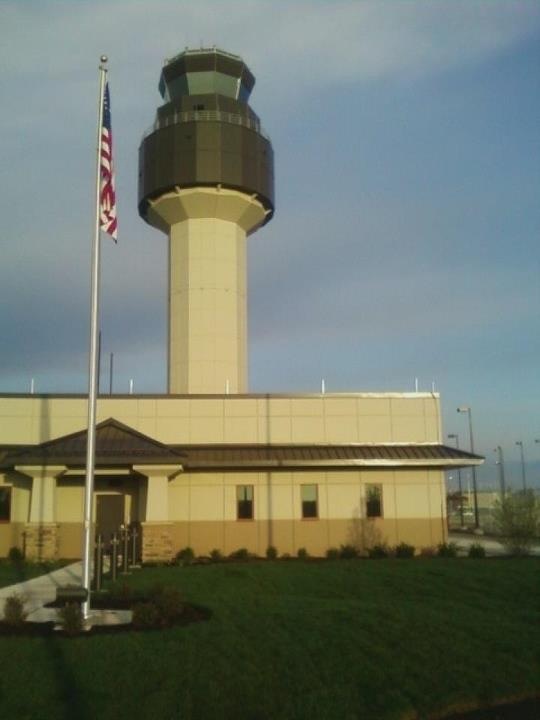 Current TVC tower (pictured top) as viewed from the new tower (pictured above).
The current tower is 65 feet tall, the new tower is 140 feet.
After many years of almost no personnel changes, Traverse City Tower (TVC), Mich., recently experienced a wave of retirements and a number of new hires, many of whom now view TVC as the first step in their FAA careers.
Despite the turnover, TVC boasts an impressive 100 percent NATCA membership. Nine Certified Professional Controllers (CPCs) and two trainees work at TVC.
A Level 5 facility and Visual Flight Rules (VFR) tower, TVC opens at 7 a.m. and closes at 9 p.m. TVC is the regional air carrier airport and, amongst Michigan airports, only Detroit and Grand Rapids handle more passengers. The facility also has one of the largest flight training programs in the state – Northwestern Michigan College.
Traverse City is a very popular tourist destination. It is the largest producer of cherries in the United States and is one of the centers of wine production in the midwest. During the summer months, air traffic doubles as approximately 500,000 visitors fly in for the city's annual weeklong Cherry Festival and to visit the city's freshwater beaches, vineyards, National Lakeshore, and numerous forests.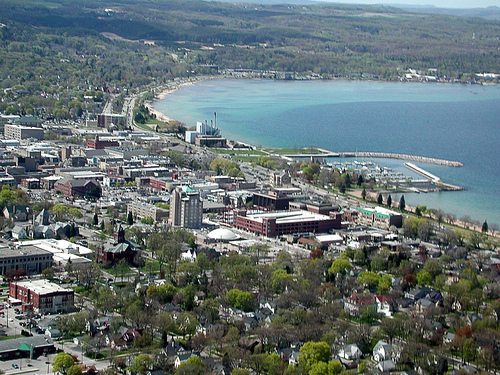 Downtown Traverse City, Mich.
"Traverse City is a great place to live and work for an outdoors enthusiast," said TVC Facility Representative John Hlavka. "And it's a great place to raise a family."
TVC is located on the shores of Lake Michigan, which makes it a beautiful place to work, but it's also one of the snowiest in the winter season due to lake-effect snow. Traverse City averages around 100 inches of snow per year, and some nearby towns and villages receive more than that.
The FAA built a new facility to replace the 30-year-old existing TVC tower, and the controllers are very excited. The new tower stands 140 feet tall, more than twice as high as the existing control tower that dates back to 1974. Hlavka said the controllers are scheduled to move in on March 13, 2013.