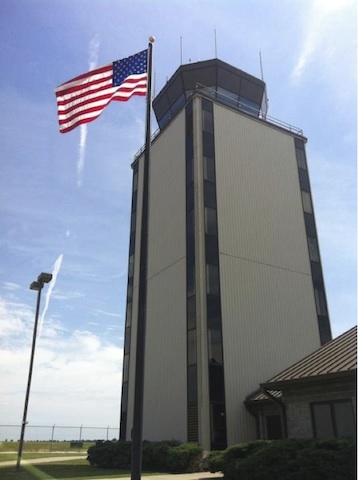 November 09, 2012 // Facility Spotlight: Springfield, Mo.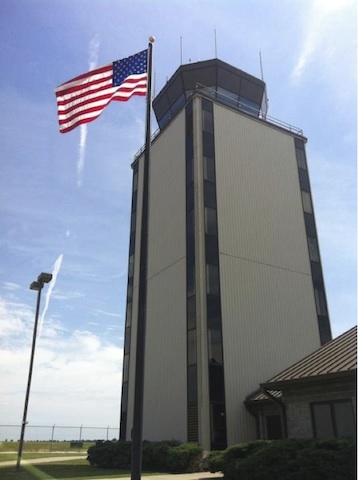 Located in the third largest city in Missouri, Springfield Tower (SGF) is a Multiple Approach Level 7 facility, and houses 29 NATCA members. The radar room is separated into two approach controls — SGF Approach, which works the surrounding Springfield Area (including Branson), and Mizzou Approach (MZU), which works the Columbia/Jefferson City area.
SGF is open 24 hours a day, requiring three to four Certified Professional Controllers (CPCs) to work the midnight shift. Weather varies throughout the year, but SGF is located along Tornado Alley, which is cause for concern during tornado season. The area's most recent devastation occurred on May 22, 2011, when deadly tornadoes ripped through the city of Joplin, Mo.
The facility handles a large variety of aircraft including general aviation, military, corporate, and cargo aircraft. The Aviation Classification Repair Activity Depot (AVCRAD) is based on the field, and operates and services military helicopters.
The Mizzou Tigers from the University of Missouri, a Southeastern Conference (SEC) school, are located near Springfield, and SGF handles a great deal of that football and tourist air traffic during football season.
SGF Facility Representative Kris Koenig said their facility has always been heavily involved in NATCA. He said they continue to have members on the national Legislative, Constitution, and Safety committees, including national facilitators for programs such as Air Traffic Safety Action Program (ATSAP), Workforce Engagement (WE), and Recurrent Training.
"One of the things that makes representing NATCA in SGF fantastic is the great wealth of knowledge I can draw from our local membership," said Koenig. "The best part of being able to represent NATCA and the local members here at SGF is I am truly representing my friends and family."