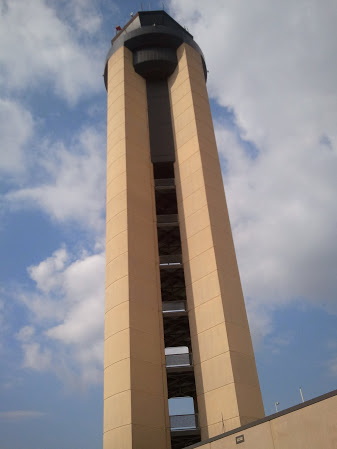 January 24, 2013 // Facility Spotlight: Birmingham-Shuttlesworth International ATCT/TRACON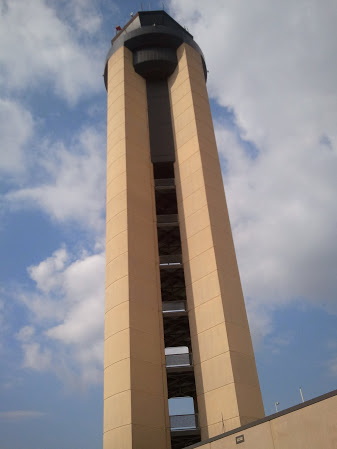 Birmingham-Shuttlesworth International Tower/TRACON (BHM), a facility in the largest city in Alabama adds to the list of 100 percent NATCA membership facilities. Thirty-two NATCA members call this 24-hour, Level 8 up/down facility home; there are 23 Certified Professional Controllers (CPCs), eight trainees, and one staff member. There are five positions in the tower and six in the TRACON.
BHM encompasses 29 airports and numerous heliports, and its air traffic includes air carriers, corporate aircraft, military and general aviation. BHM controllers work with those at Atlanta Center (ZTL) and Memphis Center (ZME), as well as those at Huntsville Approach (HSV), Columbus Air Force Base (CBM), Montgomery Approach (MGM) and Meridian Approach (NMM).
BHM NATCA Facility Representative Scott Pressley said that one unique aspect of working at the facility is its large amount of non-RADAR airspace.
"We work several aircraft into our outlying airports like Talladega and Tuscaloosa, which makes both very interesting during Talladega NASCAR races and The University of Alabama home games," said Pressley.
He added that BHM does a lot of work with Texans from Columbus Approach performing non-RADAR approaches to Tuscaloosa. He noted that not every facility handles two or three aircraft on some portion of the same approach while non-RADAR.
Pressley said that BHM is great place to work. There is a new FAA manager at the facility, and BHM NATCA members are optimistic about establishing and maintaining a positive relationship with the manager. BHM NATCA members also have a good working relationship with the facility Tech Ops division. This is exemplified in that BHM is just over 10 years old and has been a test site for a lot of different equipment, which, "means we have some pretty good toys for a Level 8 facility," said Pressley.
Pressley noted that Birmingham is not only a good place to work, but also a good place to live. Claiming to be one of the nation's most livable cities, Birmingham has an extremely low cost of living, a vibrant downtown, a world-class culinary scene and more green space per capita than any other city in the nation. The city offers many activities, including more than 500 restaurants, 99 historic neighborhoods, the Birmingham Museum of Art, Splash Adventure Waterparks, the Birmingham Zoo, the Railroad Park, the Alabama Jazz Hall of Fame, and the Birmingham Botanical Gardens. For lovers of the outdoors, the Appalachian Mountains are located a couple hours drive north of the city, and the beach is just about a four-hour drive south of the city.
"For a city of right at a million people, we have plenty to do that is close by with a lot of college sports available (Go SEC!!!)," said Pressley.
As for the NATCA atmosphere at BHM, Pressley said it's very strong.
"While a room full of Type A personalities will always have their issues, the controllers here always pull towards the same direction," he said.
He explained NATCA BHM has a strong executive board and members of all ages are willing to get involved. In fact, members are so willing that Pressley said it's hard to find enough different things in which all the members can participate. Pressley said that while the NATCA BHM local was strong during the "unpleasantness" of the White Book, it's nice to see that solidarity carry through the good times.
"Even during this hard-earned time of cooperation and collaboration between the Union and the Agency, it's always good to know that you have that type of Local working with you," he said. "That is the best part of being a FacRep at BHM."