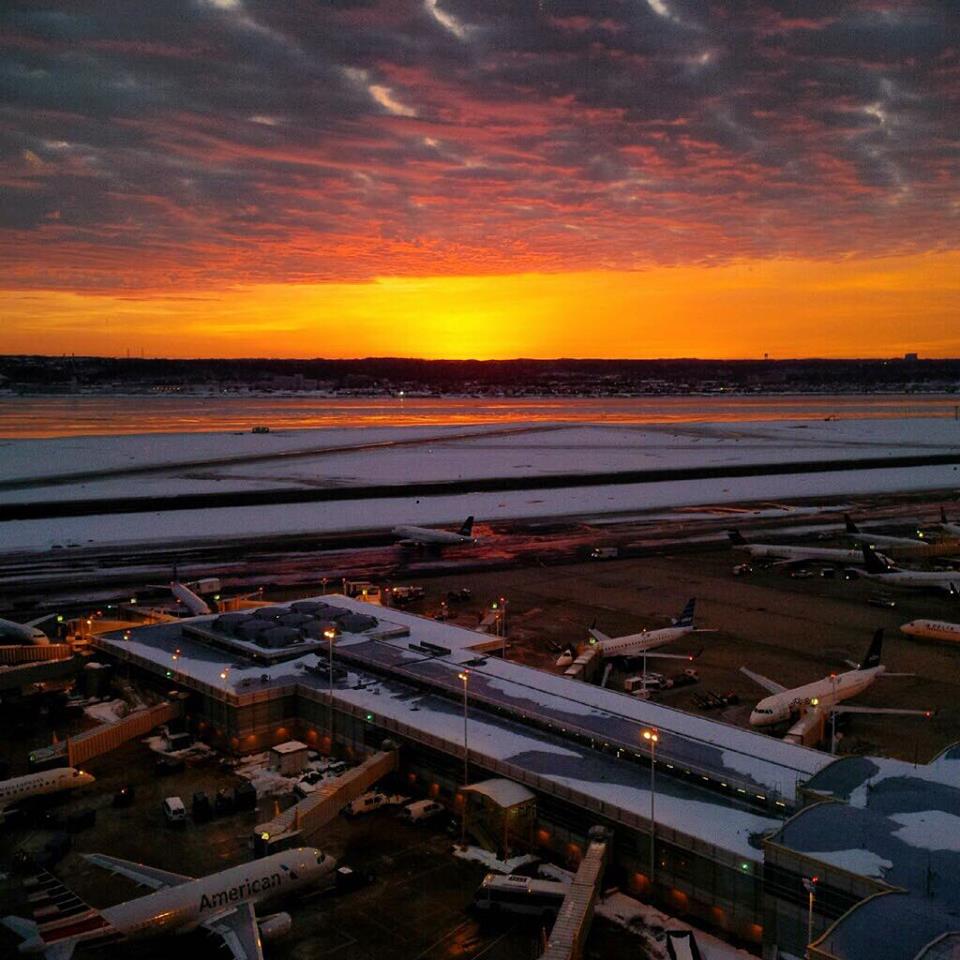 May 31, 2013 // Facility Spotlight: Washington National ATCT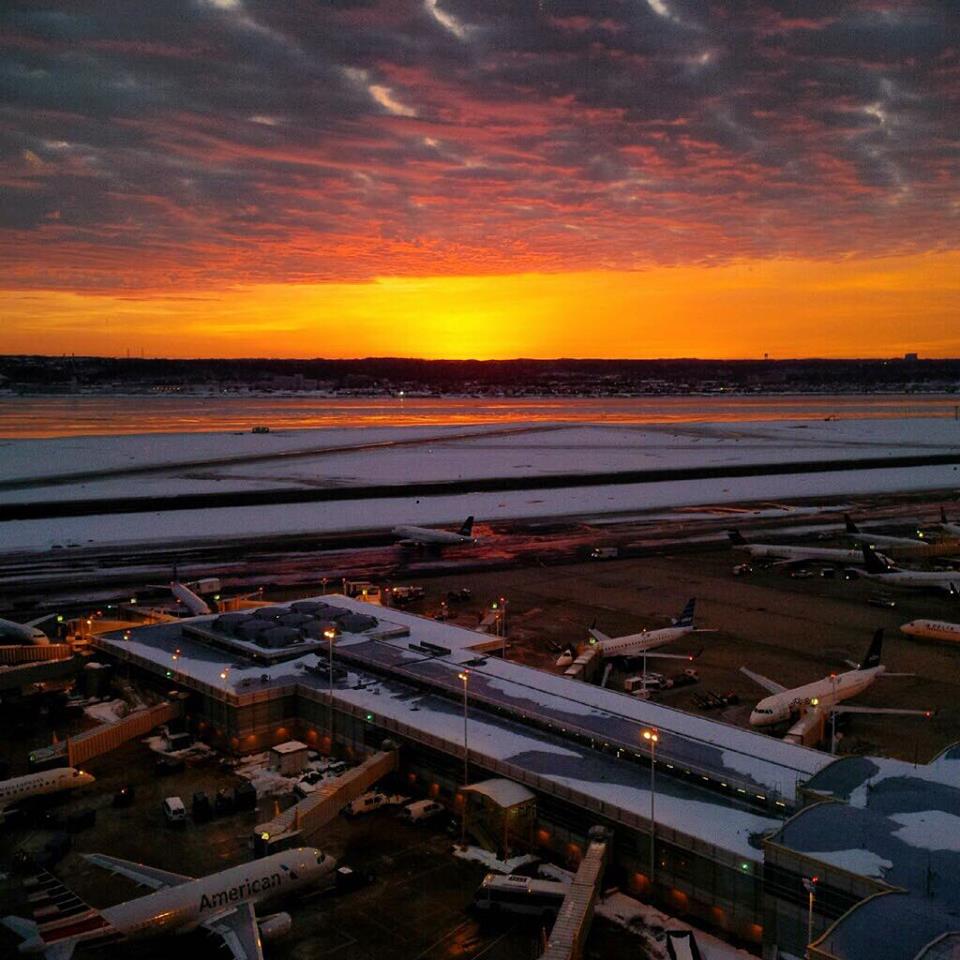 There are 36 NATCA members at Washington National Tower (DCA). While not quite at 100 percent NATCA membership, DCA NATCA Facility Representative Connie Thompson says the group has made great strides the last few years to recruit individuals to join the Union. He says they have also been successful in growing political activity through new supporters and increases in existing activity.
The 228-foot tall tower operates 24 hours a day, seven days a week. It was commissioned on May 12, 1997.
The tower is responsible for the airspace within seven miles of DCA, from the surface up to 1,500 feet. DCA controllers also provide services to helicopters operating with the Flight Restricted Zone (FRZ) of the Special Flight Rules Area (SFRA).
Controllers at DCA primarily work with those at Potomac TRACON (PCT), Washington Center (ZDC), Andrews Air Force Base Tower (ADW), Baltimore-Washington Tower (BWI), and Washington Dulles Tower (IAD).
NATCA members at DCA work mostly commercial air traffic, ranging from the Boeing 757-200/737-700/800/900, the Airbus 319/320/321, Embraer 135/145/170/190, CRJ 200/700/900, MD-80/90, and Dash-8 A/C/D. They also work a limited amount of general aviation traffic.
The unique aspect of working at DCA is its location. The tower is located a mile and a half from P-56, the prohibited airspace around the White House and the Capitol. All aircraft arriving or departing DCA must remain clear of P-56 at all times.
Thompson says DCA provides support for presidential and vice presidential movements (Marine 1 and Marine 2), as well as for the State of the Union address and for presidential inaugurations.
Thompson says the NATCA local atmosphere is strong at DCA.
"Just like anything, we have our disagreements, but everyone understands the strength and solidarity of NATCA is the binding force," he says. "We work hard to ensure that DCA is one of the best facilities in the NAS, and NATCA has a lot to do with that."
To keep unity strong, Thompson's goal is for NATCA DCA is to host a solidarity event each quarter to coincide with the local's meetings. He says last month they sponsored a bowling party in Washington, D.C., and are currently planning either a dinner cruise or picnic.
Thompson says the best part of being DCA facility representative is being surrounded by wonderful people who truly care about the air traffic control profession.
"No matter the challenge, the members at DCA always rise up and demonstrate great professionalism and ownership," he says. "I am honored to have been selected by such a great group of people."
Living in the nation's capital, DCA NATCA members have an endless array of activities to do in their free time. In addition to the national monuments and museums, there are countless restaurants and bars, as well as a thriving music and art scene in the city. The Baltimore Inner Harbor is also about an hour's drive away from D.C., a great place for a day trip. Washington, of course, also has many professional sports teams, including the Redskins (NFL), the Nationals (MLB), the Wizards (NBA), the Capitals (NHL), and the Mystics (WNBA). (NATCA reaches a large audience with advertising both on the local ESPN Radio network of stations as well as on the radio broadcasts for both Capitals and Nationals games and scoreboard signage inside Nationals Park.) There's a sports team to follow and watch every season. There are also numerous recreational areas that offer a variety of outdoor activities within a short driving distance.