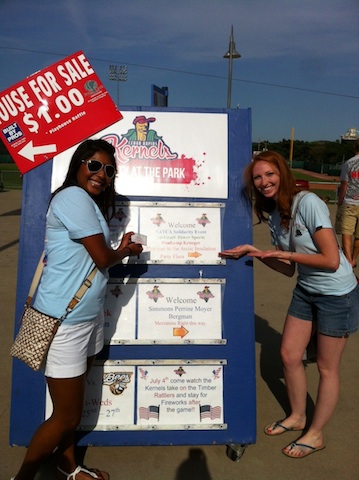 June 20, 2013 // Facility Spotlight: Cedar Rapids Tower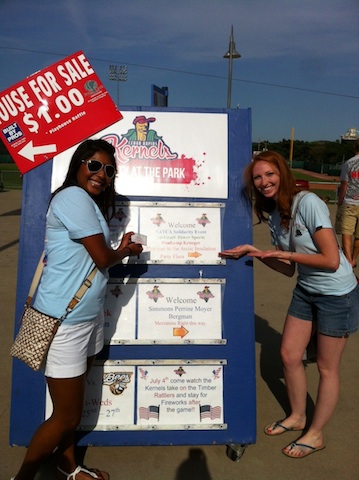 There are 14 Certified Professional Controllers (CPCs) and four developmentals at Cedar Rapids Tower (CID). When the facility recently reached 100 percent NATCA membership, CID Facility Representative Jerry Reichenbach couldn't have been more thrilled.
"I am very proud that Cedar Rapids is finally 100 percent NATCA members!" he said. "As FacRep for most of the past 25 years, I am humbled and extremely proud of our membership. As a FacRep on his last term, I am very confident in and excited for the new members that are stepping up to get involved with our union. Cedar Rapids ATCT can finally say 'WE ARE NATCA!'
This level 6 up/down facility is open from 5 a.m. until 11:30 p.m. CDT.
NATCA members working at this 110-foot tall tower, commissioned in 1981, are responsible for airspace within 25-35 miles of the CID airport and up to 10,000 feet mean sea level (MSL).
CID controllers work with those at with Quad Cities Approach (MLI), Waterloo Approach (ALO) and Chicago Center (ZAU). They guide all types of aircraft, from small trainers to regional and corporate jets, and cargo aircraft.
Reichenbach says working CID is unique because there are many trainers who come to the facility for practice. Reichenbach says CID has no arrival or departure gates, so controllers mix it up –jets and small aircraft, large speed differences, characteristics, a variation of pilot experience, etc.
"I tell the new people that come to CID, if you certify here, you can make it anywhere," he says. "No controller has certified here and failed at a larger facility, ever."
The University of Iowa is 15 miles southeast of the tower, and CID NATCA members see an increase in air traffic whenever the university hosts sports games. Air traffic also increases throughout the year, when six nearby satellite airports host fly-in breakfasts.
The now 100 percent NATCA facility celebrates and promotes solidarity with routine events, like their "NATCA at the Ballpark" get-together last summer. Reichenbach says the local is hosting a picnic on June 22 to celebrate its 100 percent membership. They've invited staff and tech-ops to promote NATCA and collaboration.
Reichenbach says, "We have a great manager, supervisors and staff. It really makes the job fairly simple when both parties can communicate easily!"
The CID NATCA local truly enjoys a "family atmosphere." Many members partake in activities outside of work with their fellow NATCA brothers and sisters. Whether it's fishing, hunting, or bowling, there is always something to do.