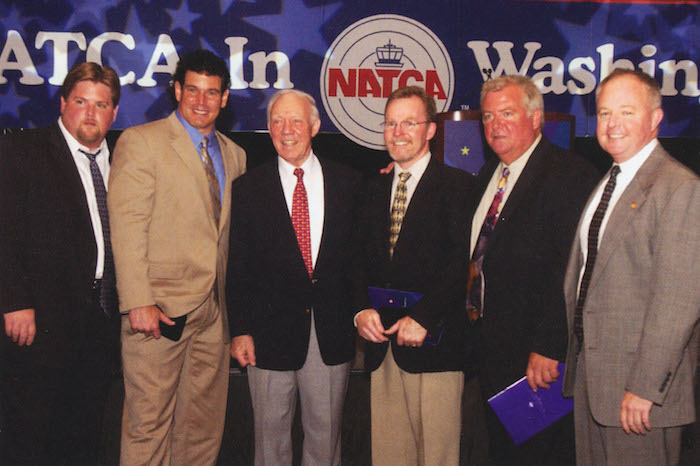 2005 Sentinel of Safety: Rep. James Oberstar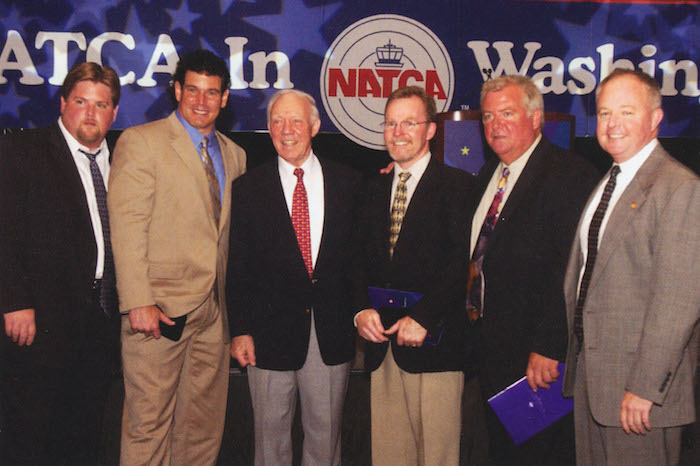 The National Air Traffic Controllers Association saluted Rep. James Oberstar, D-Minn., with the first Sentinel of Safety award during NATCA in Washington 2005.
NATCA created the Sentinel of Safety award as a way to honor a member of the aviation community outside of the NATCA organization who has displayed outstanding achievement in the advancement of aviation safety. The award is open to all leaders of the aviation community, with a special emphasis on those whose leadership on aviation safety issues has been historic, aggressive, and courageous.
Oberstar, serving his 14th term representing Minnesota's eighth district, is the senior Democrat on the House Transportation and Infrastructure Committee and former chairman of the House Aviation Subcommittee. Among his contributions to aviation, he championed legislation and a provision in the Federal Aviation Administration reauthorization bill in 2003 to prohibit the transfer of air traffic separation and control functions from the federal government to the private sector. He also sponsored the FAA Revitalization Act of 1995 to require FAA procurement and personnel reforms and in 1990 chaired hearings and wrote the legislation implementing the recommendations of the President's Commission on Aviation Security and Terrorism.
"We proudly present this year's award to Congressman Oberstar for his lifelong dedication to the aviation industry," NATCA President John Carr said. "Jim Oberstar is our champion and he has one of the biggest hearts in Congress, in every sense of that word. He has a compassionate heart, drawing upon his roots in the Democratic Farm Labor Party. His father was an iron miner and union organizer who passed on to Jim the values of loyalty and solidarity. But he also has the heart of a fighter, drawing upon his upbringing in the hardscrabble Iron Range of Minnesota."