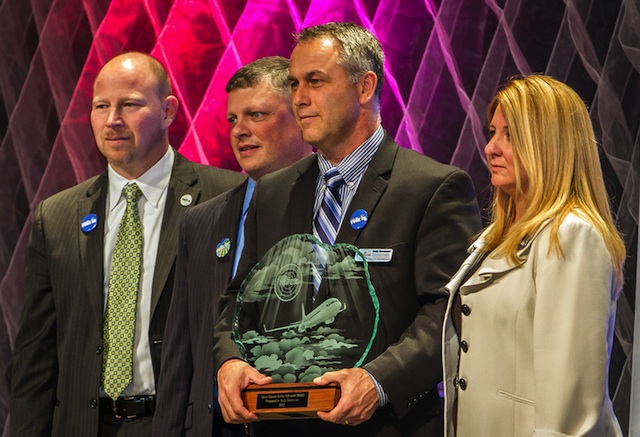 2013: Andy Marosvari, BOI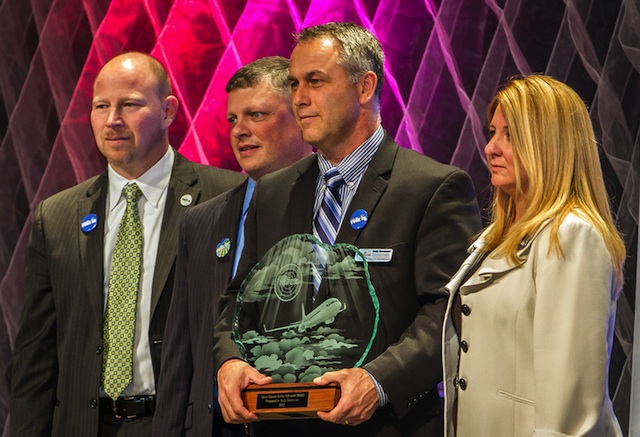 Andy Marosvari (BOI) was presented with the Steve Hansen Safety Advocate Award for his dedication to professionalism and safety. A supremely dedicated and active member, Marosvari is a member of the national Professional Standards Workgroup and exemplifies professionalism in everything he does.
"I am so surprised," said Marosvari as he accepted his award. "I just want to thank NATCA, what a great organization to belong to. Trish is right, I don't know how to say no, but it's important to me. I'm passionate about safety and aviation. Thank you very much."
Marosvari has served on the National Safety Committee since 2008, currently as its Professional Standards representative. He's also a member of the 7110.65 rewrite team working on the very manual that determines how controllers do their jobs.
---