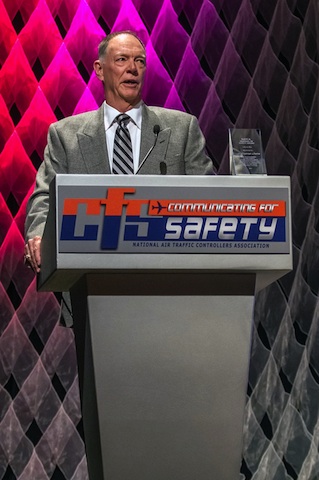 2013 Sentinel of Safety Award: Randy Babbitt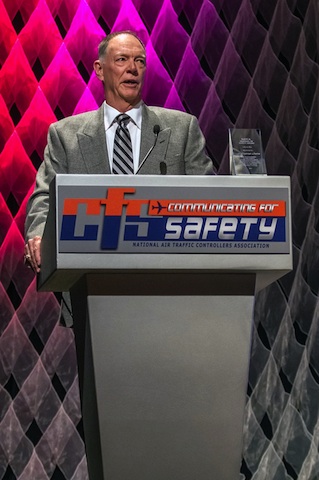 NATCA created the Sentinel of Safety Award as a way to honor a member of the aviation community who has displayed outstanding achievement in the advancement of aviation safety. Randy Babbitt, a true champion of aviation safety for more than four decades, is the 2013 recipient.
"Paul and Trish and all of you at NATCA, thank you very much," said Babbitt as he accepted his award. "I'm humbled by this recognition (and) flattered by your thoughts, but I'm really pleased to see the progress, happy to be a part of it. Any organization is reflected by the characters of its people. And you, the people at NATCA, have made this airspace system the safest it has ever been, and will continue to be."
Babbitt is currently the Senior Vice President of Labor Relations for Southwest Airlines. He is responsible for all negotiation, communication, and ongoing relationships between the airline and the 11 unions that represent 87 percent of Southwest employees.
Babbitt served as FAA Administrator from 2009 to 2011. During his tenure, he was committed to restoring fairness to all air traffic controllers and worked diligently to provide frontline employees with pre-decisional involvement. Babbitt made it clear that achieving lasting success would require both the FAA and NATCA to "put chains" on the pendulum swings that often result when there is a change in leadership.
---