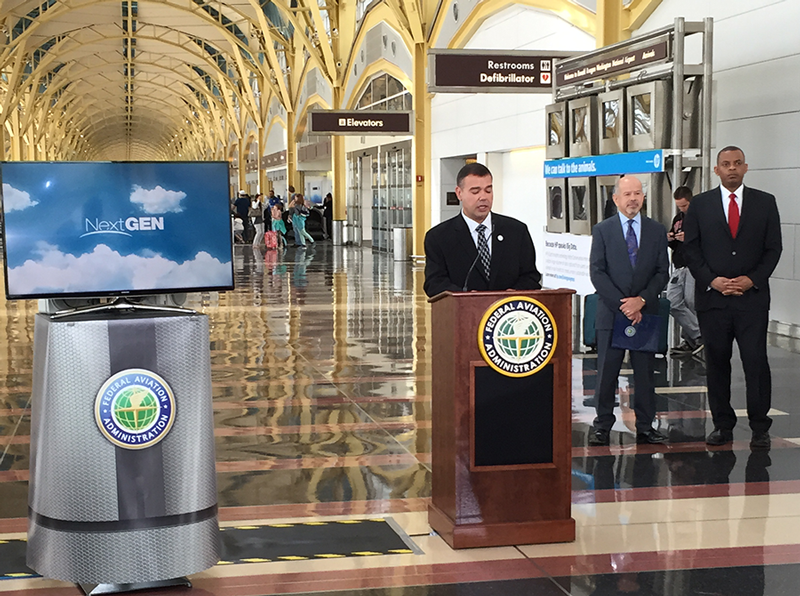 April 30, 2015 // U.S. Transportation Secretary Foxx Announces Completion of Major NextGen Foundational Technology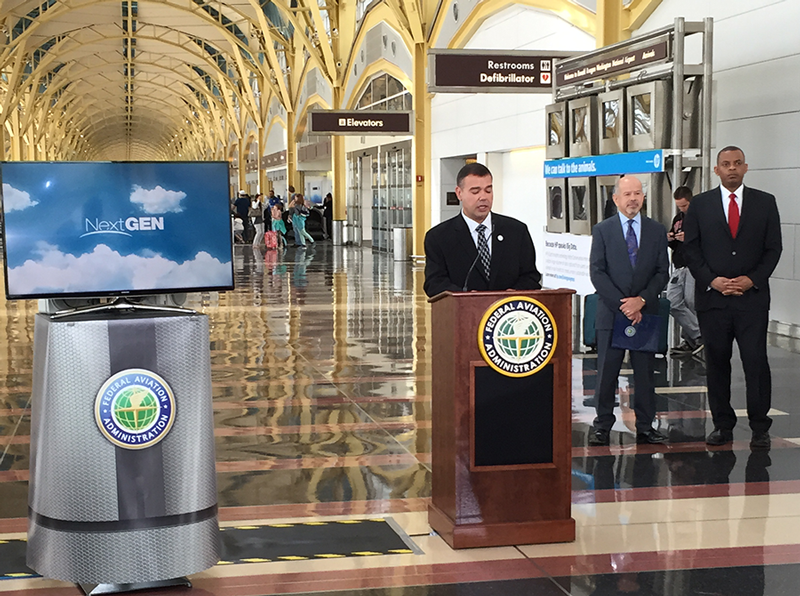 NATCA New York Center Facility Representative and National ERAM Implementation Representative Julio Henriques joined the U.S. Transportation Secretary Anthony Foxx and FAA Administrator Michael Huerta at a press conference to announce the successful completion of En Route Automation Modernization (ERAM).
---
The following remarks were delivered by NATCA's Julio Henriques:
Thank you Secretary Foxx and Administrator Huerta. It is an honor to represent NATCA and the air traffic controller workforce here today.
NATCA believes that collaboration with the FAA and other stakeholders is critically important to the development and implementation of NextGen and other safety and technology programs. It is through such collaboration over the past few years that we can stand here today and declare ERAM a success.
NATCA members not only want the most modern equipment and procedures, we demand it. We are eager to roll up our sleeves and work alongside our FAA and industry colleagues from the start of a project through completion. Controllers being the ones using NextGen equipment are proud to be included in the program's development, testing, and implementation.
NextGen success depends on the ability of all stakeholders to work together, and that starts with NATCA and the FAA.
We did some innovative things with implementing ERAM that worked very well. For example, all 20 en-route air traffic control centers involved in ERAM were in the same room at the same time for meetings and strategy. This National User Team included 20 NATCA representatives and their FAA management counterparts. This is the first time that has happened with any project.
Every facility was on the same page, at all times. Best practices were shared, lessons were learned in real time, and solutions were then applied nationwide.
NATCA believes the successful processes developed with ERAM can and should be repeated in all NextGen programs. Together, NATCA and the FAA can solve any modernization issue by applying these processes.
Collaboration starts at the top, with NATCA and FAA leadership. But the true success of collaboration has come from pushing the process down to the local facility level. This is true with ERAM and many other issues.
Thank you again for the chance to be here.