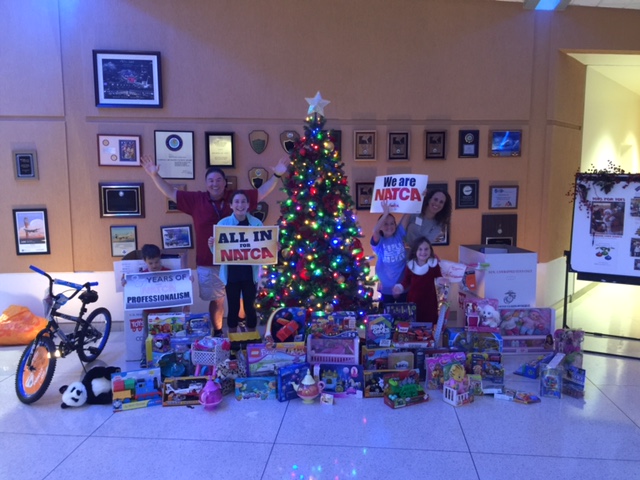 Dec. 18, 2015 // NATCA Holiday Charity Efforts
This year, the NATCA Charitable Foundation Holiday Program has donated $30,000 to charities across the country! Below is a list of these charities, as well as the some of the facilities that will continue to give back to their communities through the holiday season.
Arizona
Jewish Family and Children's Services (P50)
DC
USASOA (PCT)
Florida
Childnet – The Giving Tree
Family Resources (SRQ)
Tampa Big Brother/Big Sisters
Georgia
Toys for Tots (A80)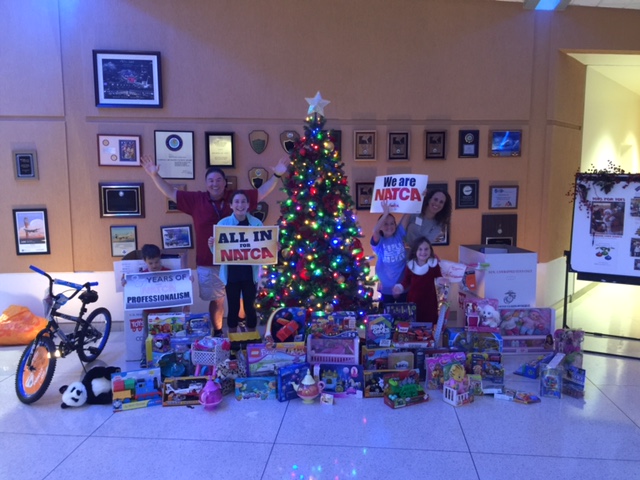 Indiana
Angels Anonymous of Indiana (ZID)
Massachusetts
Nashua Children's Home (A90)
New Hampshire
Front Door
North Carolina
Falcon Children's Home and Family Services (FAY)
Friends of Hamlet
The Fayetteville Dream Center (FAY)
Ohio
Toys for Tots (CMH)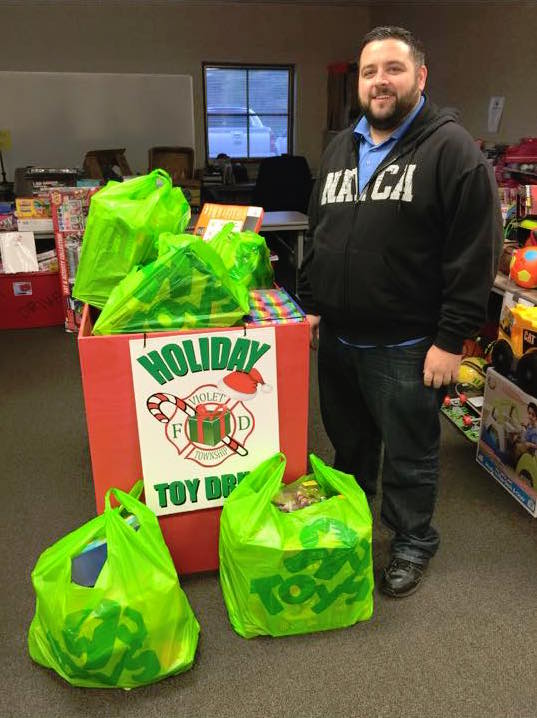 CMH FacRep Phil Carpino is proud to announce that thanks to the NATCA Charitable Foundation, CMH was able to donate $1,000 worth of toys for the Toys for Tots drive this year!
Oregon
Bradley Angle (PDX and P80)
South Carolina
Justin Pepper Foundation
Tennessee
Le Bonheur Children's Hospital Foundation (ZME)
Texas
Child Advocate of Houston
ZFW Adopted 3 Families (ZFW)
Snowball Express
The Arc
Virginia
Wright to Read
Stay tuned to the NATCA Insider for updates on these charitable efforts as they continue through the New Year.
---
Denver Center (ZDV), Denver Tower (DEN), Denver TRACON (D01), and Denver Centennial (APA) had a joint Holiday Party Dec. 6. The facilities were able to raise $460 and are excited to work with NCF to decide where to donate the fundraising efforts. Below are the list of dedicated activists and controllers who contributed and made the fundraiser possible.
Dina Earl, SkyOne
Three $50 Amazon gift cards
Jessica Kolesnikov, ZDV
Movie night gift basket
Bradley Papka, ZDV
Growler of homemade beer
Chelsea Hixson, Buckskin Betty
Necklace
The Living Room
Catered food, $25 gift card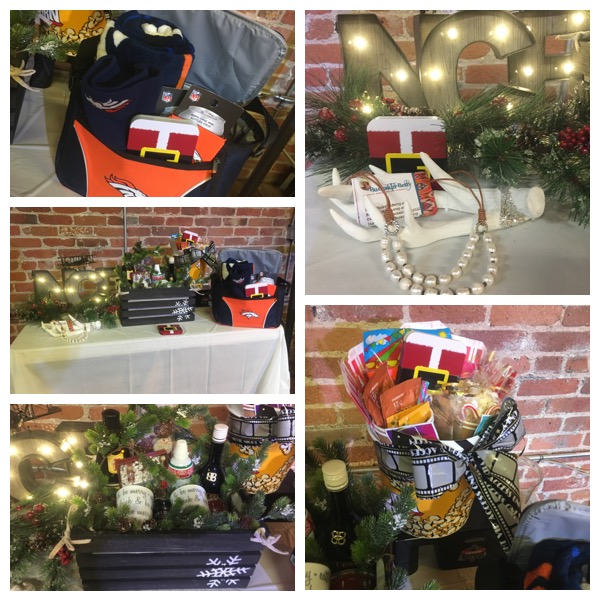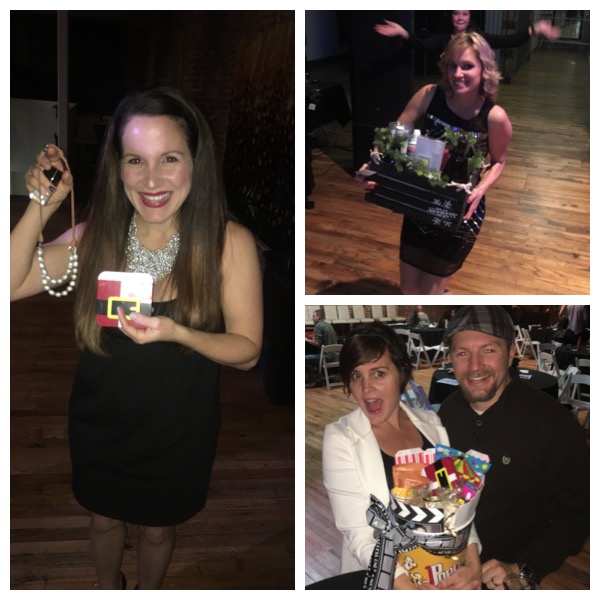 ---
Monica Feder, D01, sets up a Santa fly-in every year and all local facilities are invited. Parents give wrapped presents a few days in advanced and everyone brings a little something for the potluck just in time for Santa Claus himself to fly in on a helicopter and deliver gifts to the kids. The local fire department also attends, allowing the children to climb around the truck, spray the hoses, and ride up in the bucket ladder.