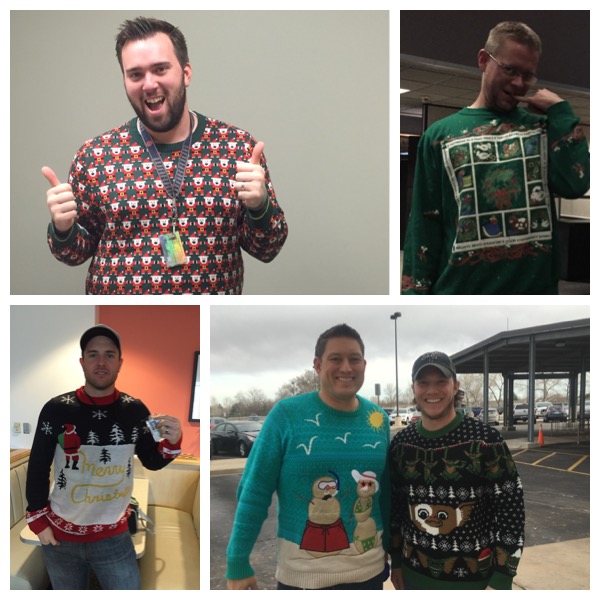 Dec. 18, 2015 // Photo Album: Denver, Chicago, Houston, Oklahoma City, Los Angeles: See All the Places NATCA is Making a Difference in the Country this Week
Every Friday 'til Christmas it's ugly holiday sweater day at Denver Center! Pictured below are Ryan Manning, Mitch Noltimier, Pat Blaser, Ray Evangelista, and Kurt Preston, showing their festive holiday cheer.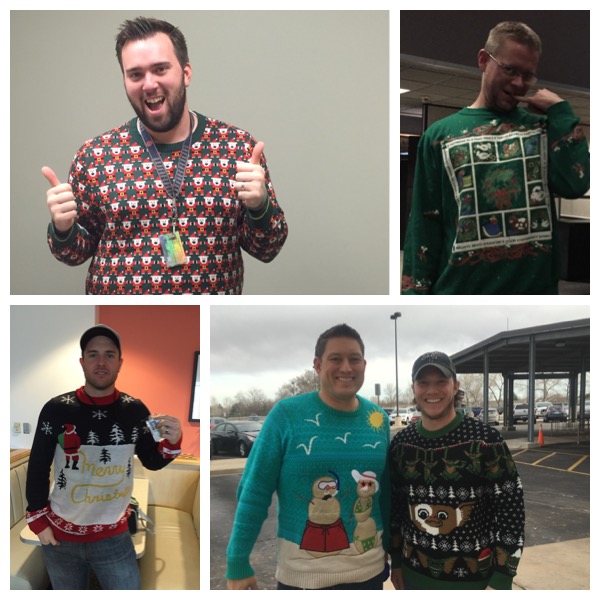 ---
Chicago Center (ZAU) FacRep Toby Hauck presented Izzy Knorreck a plaque and a $350 gift certificate to the Chicago Theater for her winning entry to the ZAU NATCA Christmas Card contest. This is the second year ZAU has sponsored the competition. The drawing is placed on ZAU NATCA's Christmas card and mailed to members of Congress, local businesses, surrounding facilities, airlines, and other pertinent stakeholders. Below is Izzy's submission.
My name is Izzy Joy Knorrek and I am eight years old. I go to C.R. Hana Elementary School in Orion, Ill. I am in tumbling, dance, cheer, and softball. I enjoy playing soccer in my backyard.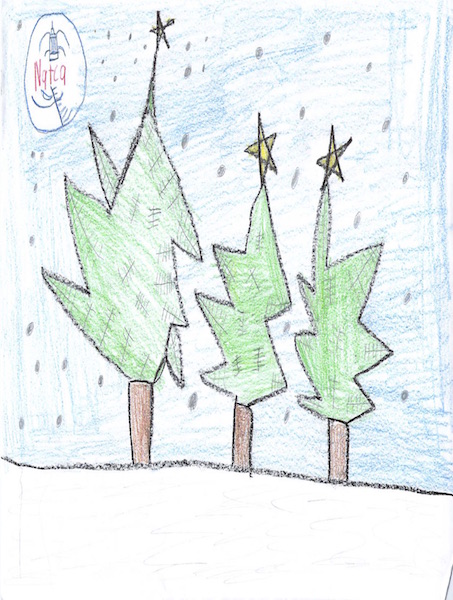 When asked if she could tell Hauck what she thinks her Dad does at work, Izzy responded, "At work, I think my dad looks at airplanes because he's been doing it a long time."
Pictured from L to R: Toby Hauck, Nate Knorreck, Emily Knorreck, and Izzy Knorreck.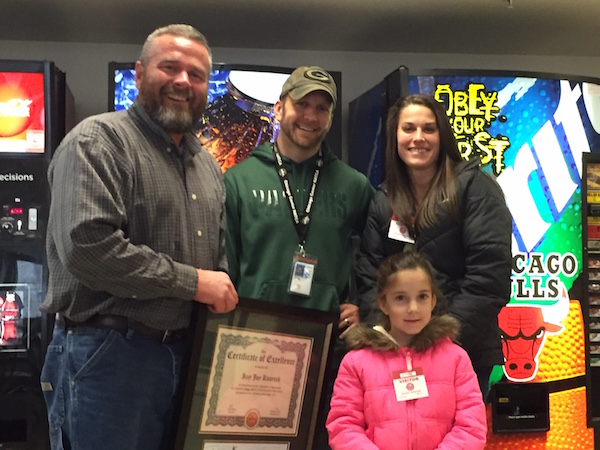 ---
Eric Labardini of Houston Center (ZHU) captured this great shot of Houston Intercontinental Airport (IAH) during takeoff this week in the midst of a fairly heavy push.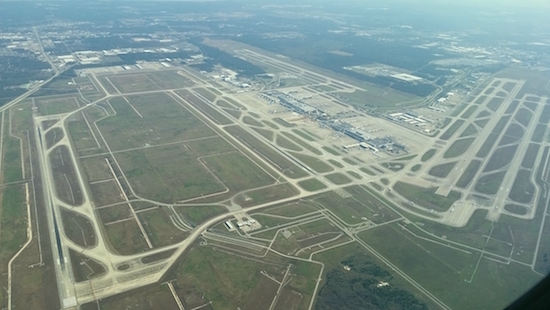 ---
NATCA had a fantastic 105 new students in attendance at the most recent Oklahoma City Meet and Greet. Garth Koleszar, Chris Stephenson, and Paul Rinaldi all spoke to the students for over two hours. There were great questions from students about training, stable funding for the NAS, and the looming threat of government shutdowns.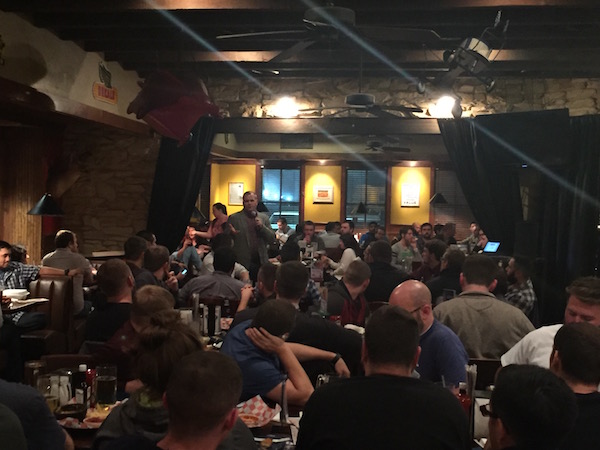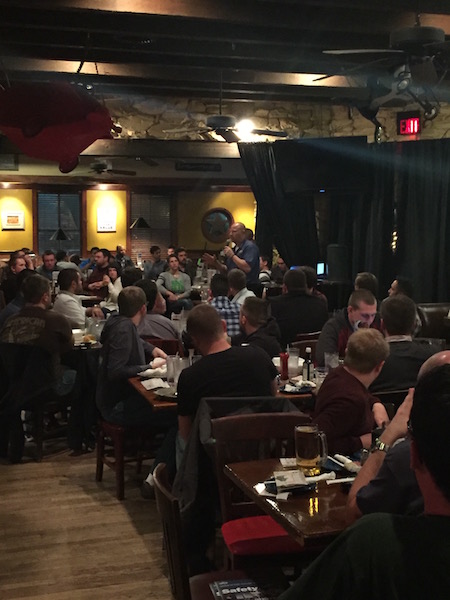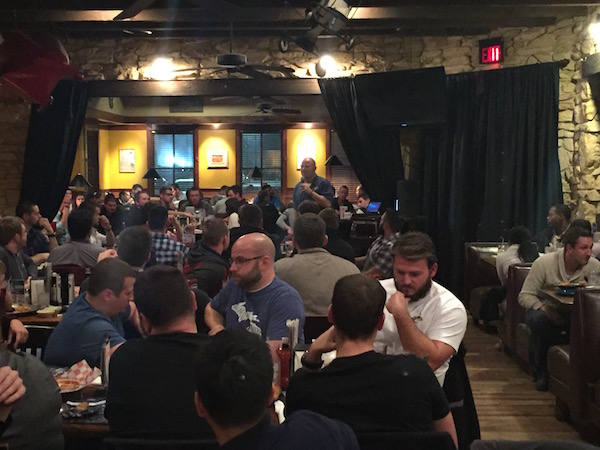 ---
Los Angeles Center (ZLA), along with it's Professional Standards team, congratulated Frank Hernandez who was selected Tuesday, Dec. 15 as the ZLA Controller of the Year! After review of many nominations throughout the year, ZLA's Professional Standards team selected Hernandez for his dedication and passion that have been instrumental to the success of ZLA. Congratulations Frank!