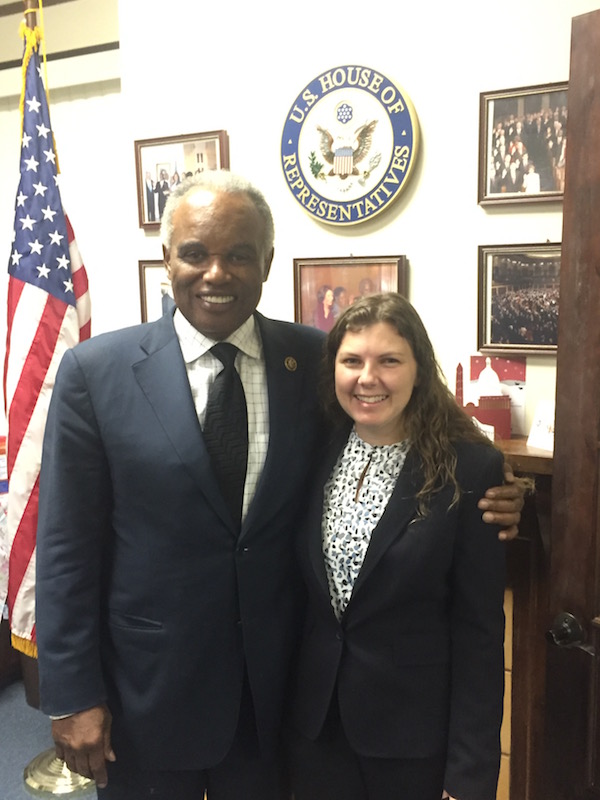 Jan. 22, 2016 // NATCA Representative Meets with Congressman
Below is a letter from NATCA Georgia State Legislative Coordinator Amber N. Miller about her December 2015 meeting with Rep. David Scott, D-GA-13.
To whom it may concern,
On Monday, December 14, 2015, at 10 a.m. I was invited to meet with Congressman David Scott in his Jonesboro, Ga. office to discuss the legislative concerns of NATCA and continue to foster the relationship developed by Atlanta Center (ZTL) VP Dub Pearman and former ZTL FacRep Rick Baugh.
We discussed the importance of stable funding for the FAA, and how stable funding would allow us to continue to grow and improve our staffing shortage instead of maintaining the status quo. We discussed the continuing resolution that expires on Wednesday, December 16, 2015. Congressman Scott supports the passage of the omnibus, which includes FAA funding, and does not foresee any arguments that will prevent the passage of the omnibus in the House on Wednesday. He said if NATCA is in any way unhappy with what is in the omnibus regarding FAA funding to let him know.
We continued to discuss the staffing shortage in facilities across the nation. I personally live and work in his district and was able to describe my personal experiences. He would like to know how he could help with staffing. Overall, I feel the meeting went very well. Congressman David Scott was very thankful for the support of NATCA over the years, and hopes to continue the relationship.

Amber N. Miller
NATCA GA State Legislative Coordinator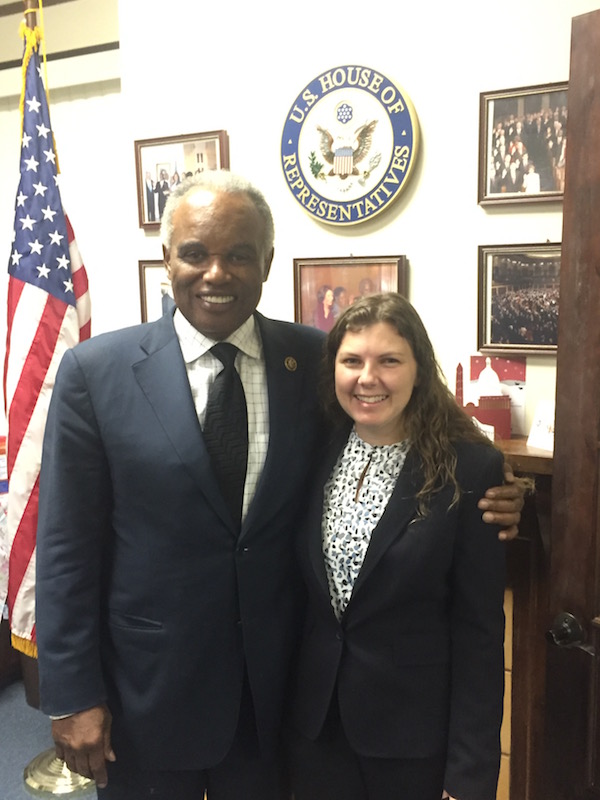 Congressman Scott (left) pictured with Miller.