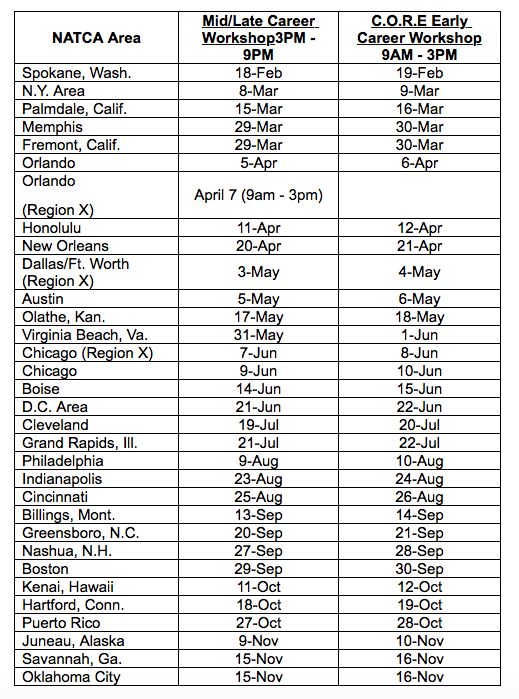 Jan. 22, 2016 // This Week's Notebook: Important Dates, Seminars, and More!
Store Item of the Week: Money Clip Wallet
Keep your money and cards secured with our NATCA Wallet. Features: black credit card wallet money clip wallet with insert. Soft cowhide leather with the NATCA logo die struck brass on the magnetic clip. Made in USA. Price: $39.
Click here to view the item and order at natcastore.com. Select USPS or UPS as your shipping preference on your orders. If you need items by a certain date, please contact NATCA Store Customer Service for arrangements. Expedited shipping charges may apply.
To check on stock availability or for further assistance, call 800-266-0895 or email natcastore@natcadc.org.
---
2016 Pocket Calendars
Pocket calendars are available for purchase at $1.50 each. To place an order or to order in bulk, please click here.
---
Benefit Spotlight: Why Go It Alone?
Support, it's what being in a union is all about. Many of us face problems with our medical certificates throughout our career. Have you ever wanted to just get some straight answers from a doctor about your case before making that terrible call to the Regional Flight Surgeon? You can! NATCA has created an opportunity for its members to obtain 100 percent confidential medical advice and counseling from the Aviation Medical Advisory Service (AMAS). Before you gasp at the thought of yet another medical expense, it is absolutely free to you! If you are currently going through a situation with your medical, don't go through it alone.
Go to aviationmedicine.com to find out more information and begin the process.
---
Cambridge Corner: Stay Invested
Attempting to buy investments when prices are low and sell when prices are high – market timing – may sound like a sensible plan but market movements are very hard to predict. Being out of the market during an upswing can significantly affect your portfolio's long-term performance. Remaining fully invested is your best chance for reaching your goals.
Call 888-900-4690 or click here for more information on how Cambridge Financial Partners can help you.
Upcoming Retirement Seminars Provided By 4 SQUARE: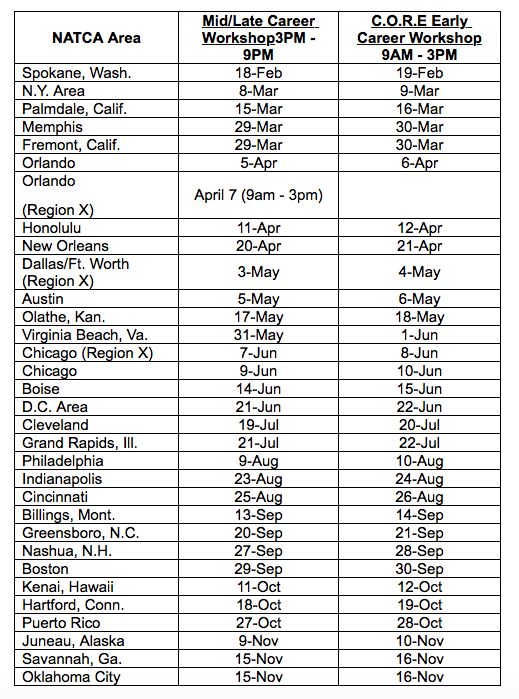 Register by signing on to the NATCA Portal. Please verify the personal information listed for you including email and cell phone number. If any information is incorrect or missing, please correct or add it under the "My Profile" tab.
To register for a seminar, click the "Events" tab, followed by "2016 Retirement Seminars." Complete the requested information and click "Next". When you come to the screen listing the seminars, select the one you wish to attend, hit "Next," verify your requested seminar information and then click "Done." You will receive a confirmation email that your registration was complete.
A second email will be sent two to three weeks prior to the seminar giving you the logistical information for the seminar. Also included in this email will be instructions on how to obtain a benefits estimate at the seminar.
Spouses and significant others are also invited to attend. Please ensure that you add them to the registration when asked if you will be bringing a guest.
Please try to register three weeks prior to the seminar. Walk-ins are permitted to attend as long as they can provide their membership ID number. However, you will be unable to obtain a benefits estimate at the seminar.
For any questions or problems with registration, please contact Grace Colby, NATCA Executive Administrative Assistant: (202) 220-9829, gcolby@natcadc.org.
---
We are now offering Career Optimization and Retirement Education (C.O.R.E.) Seminars in many cities! These seminars are geared towards employees with 0-15 years of service who want to maximize their retirement benefits and plan for financial stability in retirement. Log in to the Portal today to see which cities are offering this great new program.
---
NATCA EDGE – Designed exclusively for NATCA members!
Can't get to an in-person retirement seminar? We'll bring the seminar to you!
Presenting an all-new, flexible access, web-based session of our popular retirement benefits seminar:
May 26; 10 a.m. – 5 p.m. EDT
July 12; 10 a.m. – 5 p.m. PDT
Oct. 18; 10 a.m. – 5 p.m. CDT
Dec. 6; 10 a.m. – 5 p.m. EST
To register for a session, visit portal.natca.net. Click "Events" on the menu bar on the home page, then select the "2016 NATCA Edge Online Retirement Webinar" link. Follow the questions and directions from there.
Personalized benefit estimate for participants paid for as an exclusive benefit for NATCA members. You will never be solicited or sold anything, ever!
For any questions or problems with registration, please contact Grace Colby, NATCA Executive Administrative Assistant: (202) 220-9829, gcolby@natcadc.org.