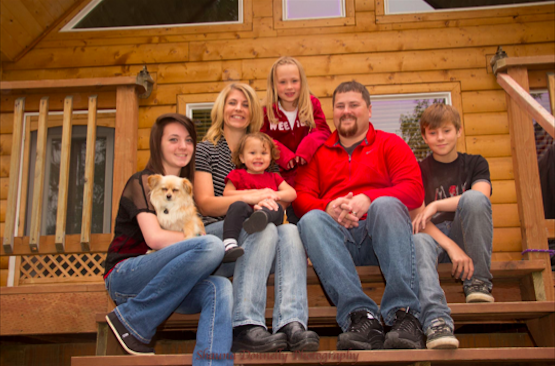 Feb. 19, 2016 // Member Focus: Robert Kindred, Anchorge Center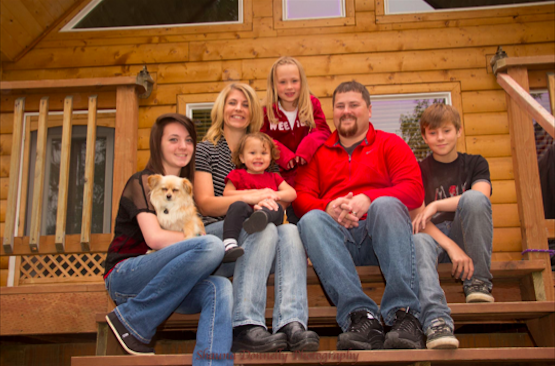 Pictured from left to right: Bailey, Janene, Kelsey (held), Alexis, Robert, and Jerrett.

NATCA/FAA career: At Anchorage Center (ZAN): Area Rep from 2011-2012, Vice President (VP) from 2013-2015. Currently serving as FacRep.
Born and raised, other places of living: Born in Utah and have lived in Alaska for 28 years.
Education: I graduated from the College Training Initiative (CTI) Program at University of Alaska in 2003.
Family: I have been married to my wonderful wife, Janene, for 17 years. We have four kids: Bailey, 19, Jerrett, 16, Alexis, 10, and Kelsey, five.
How did you become a NATCA member?
I joined as an associate member in college and then again as a member on the first day in my facility.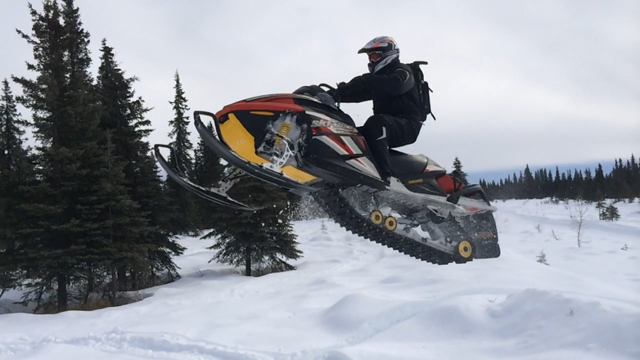 Do you have any family members who were involved in unions?
My dad was a member of the International Brotherhood of Electrical Workers (IBEW) for several years, and my brother is involved in his union working on the Alaska oil pipeline.
How did you get involved and what are you involved in with NATCA?
I was a union member at my previous job for 14 years. There wasn't much union involvement and when I started at ZAN, it was impressive to see how involved NATCA is at the local level. I wanted to be a part of making things better for my facility.
What made you decide to take on leadership roles within NATCA?
I was asked to run as an area rep by my coworkers and have been involved ever since. I have served as area rep, VP, and President at ZAN.
What's the most rewarding part of being facility president? What's the most challenging?
The most rewarding thing for me is the ability to facilitate change for the better in my facility. The most challenging is the resistance to the change for no reason other than that's not what we have done in the past.
Out of all your involvement within NATCA, what speaks to you the most?
The professionalism that this Union shows speaks volumes. The training that NATCA puts on for their reps is so helpful for doing your job as a rep.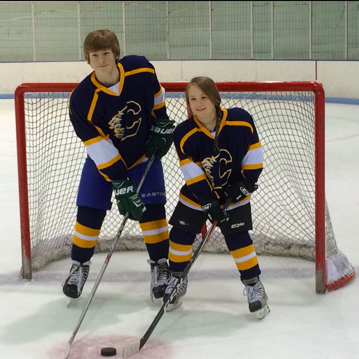 Jerrett (left) and Alexis.
Do you have any hobbies or any other activities you enjoy outside of NATCA?
I enjoy spending time with friends and family at our cabin on Nancy Lake. We built the cabin ourselves and spend time there year round. Three of our kids play hockey so we spend lots of time at the ice rink, or on the backyard rink in the winter and love watching them. I enjoy the outdoors and try to get out whenever I can, and I always enjoy sitting around the campfire. The fishing in Alaska is awesome too.
Has there been a favorite moment for you while at NATCA?
Attending my first convention in Denver was an eye opening experience. It was awesome to see how NATCA handles its business at the national level.
Do you have any advice/tips/messages for members who would like to get involved?
If you want to be involved, ask your rep. It is so nice when someone comes and says, "What can I do?"
Let's go beyond your involvement in NATCA.
My favorite quote is: "You can be bitter, or you can be better." Not sure where I heard it.
My specialty meal to cook is: Dutch oven peach cobbler over the campfire.
My favorite comfort food is: Italian food.
My favorite sport is: Hockey.
My favorite type of aircraft is: F-15.
My favorite sports team that I live and breathe is: Equal between LA Kings and Seattle Seahawks.
The one chore I absolutely hate doing is: Laundry.
The one thing that always makes me laugh is: My kids.
Candy or Chocolate? Chocolate.
Dogs or cats? Dogs.