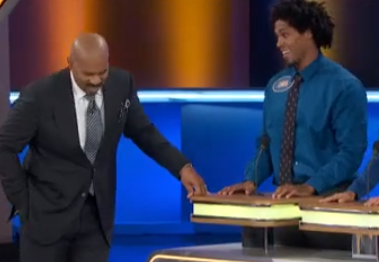 March 4, 2016 // Christopher Campbell Talks ATC on Family Feud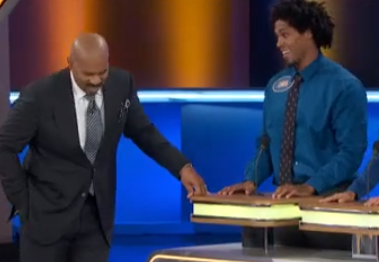 Christopher Campbell is a controller at Atlanta Center (ZTL), but he's not the only one in his family with a passion for aviation. His father is retired ZTL controller Wesley Campbell. Together, along with Campbell's twin brother, Scott, sister-in-law Jerricka, and cousin Kisha, they participated on Family Feud. In this iconic game show hosted by Steve Harvey, the audience is polled on questions and the contestants have to guess the most popular answers.
Scott Campbell filled out the application for the show. After a few auditions, the producers loved the Campbells so much that they offered them a slot on the show. The order in which the participants stand during the game is actually determined by the show. They seek out the most vibrant and interesting member to stand in the first slot. Because Chris has "crazy" hair, he was selected for the first position and got to chat with Harvey during the show.
"He asked what I did for a living and I told him I was a barber as a joke," explains Campbell. "When I told him I'm actually an air traffic controller, he said, 'That's a stressful job."
Campbell quipped back, "It's stressful if you aren't doing it right!"
Campbell was extremely proud to discuss ATC and ZTL on the show, and would like to sportingly remind everyone that it is the busiest air traffic control center in the world.
View a clip from the show.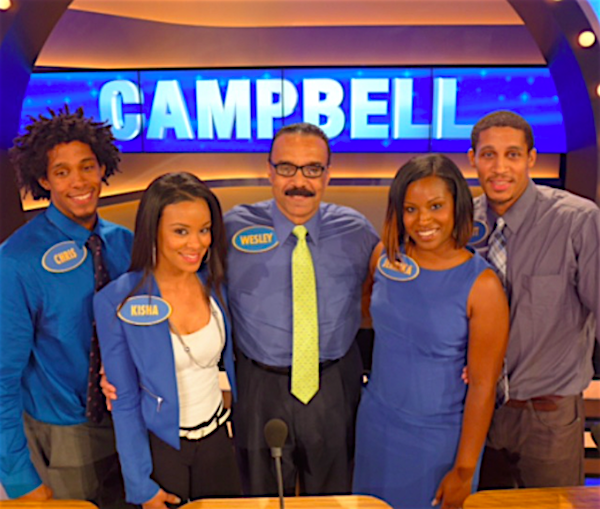 Pictured from left to right: Chris, Kisha, Wesley, Jerricka, and Scott.