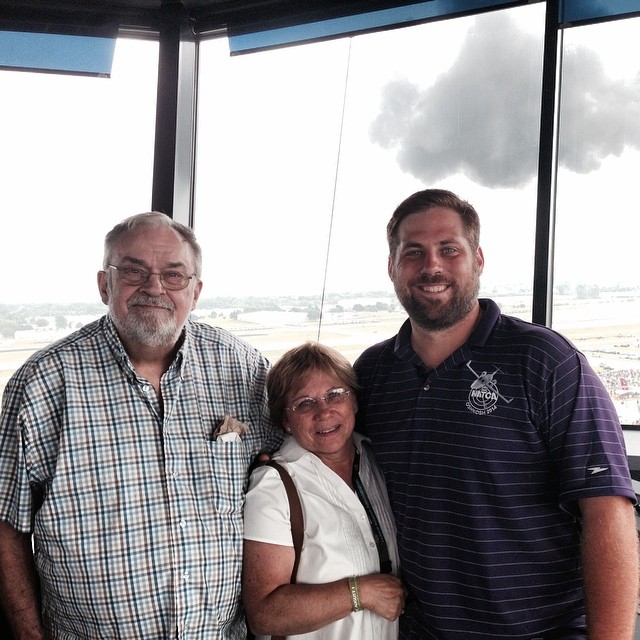 March 11, 2016 // Member Focus: Robert Obma, Indianapolis Center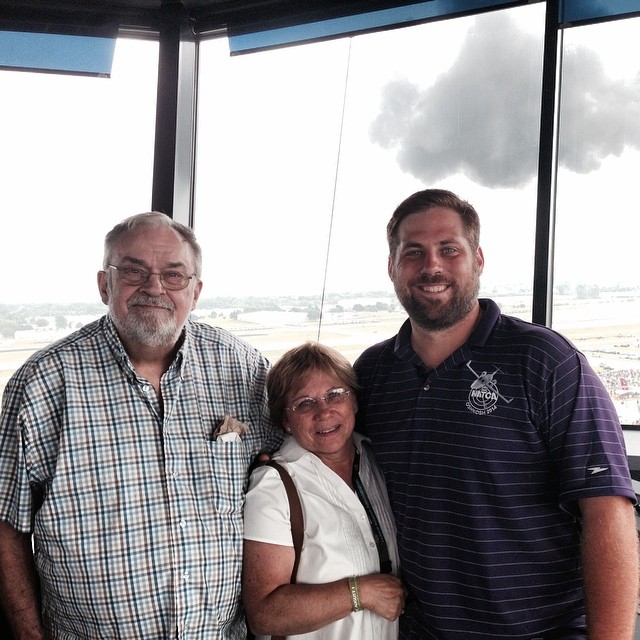 Obma (right) with his parents Pat (left) and Patty (center).
NATCA/FAA career: Indianapolis Center (ZID).
Born and raised, other places of living: Born and raised in southwest Wisconsin, near Madison.
Education: Air Traffic Control degree from the University of North Dakota.
Family: My dad, Pat, my mom, Patty, and my brother, Pat. I am the odd duck.
How did you become a NATCA member?
It started with meeting (former NATCA President) John Carr at University of North Dakota, then meeting NATCA leadership in Oklahoma City. I joined day one at ZID.
Do you have any family members who were involved in unions?
It's funny because my dad is not a pro-union guy but my brother, who is a train engineer at Amtrak, joined the union ranks after me.
What made you decide to take on leadership positions?
Seeing how hard the Union and its leadership worked for me during the White Book made me want to give back and make NATCA the best it can be in any way I can.
What would you like to get involved in that you haven't already?
I would like to get involved in arbitrations and my ultimate goal is to be a part of the contract team.
Has there been a favorite moment for you while at NATCA?
Meeting members of Congress at NATCA in Washington (NiW), and them asking questions about our career and being interested in it. My meeting at the reception with Congressman Alan Grayson was the highlight for me.
Do you have any advice/tips/messages for members who would like to get involved?
Find a local mentor, someone who is highly involved in NATCA, and follow his or her lead. Ask them what you can do to help and get involved. Also, try a little of everything. Whether it's legislative, labor relations, safety, etc., find your passion and go after it. There are so many opportunities but you have to go get them.
Let's go beyond your involvement with NATCA:
My favorite book I could read over and over is: Population 485 by Michael Perry.
My favorite type of aircraft is: Anything with rotor blades and a turbine engine.
My favorite sports team that I live and breathe is: The Green Bay Packers.