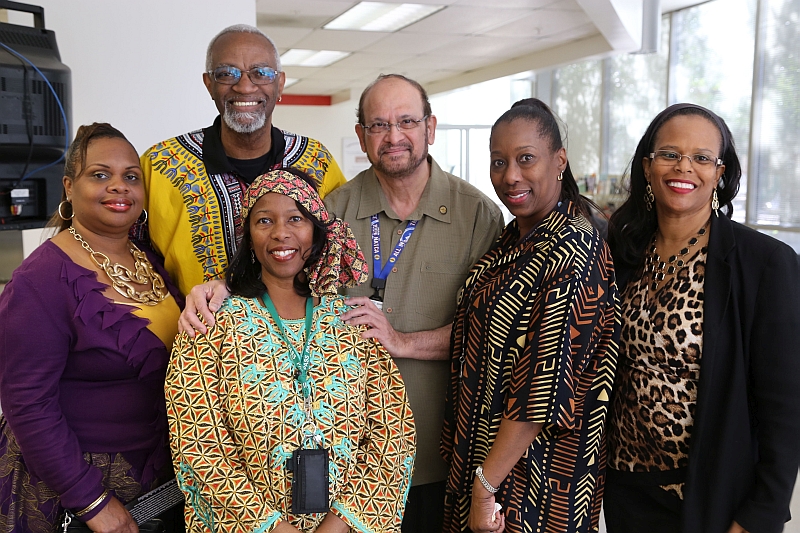 March 11, 2016 // NATCA Joins NBCFAE to Celebrate Black History Month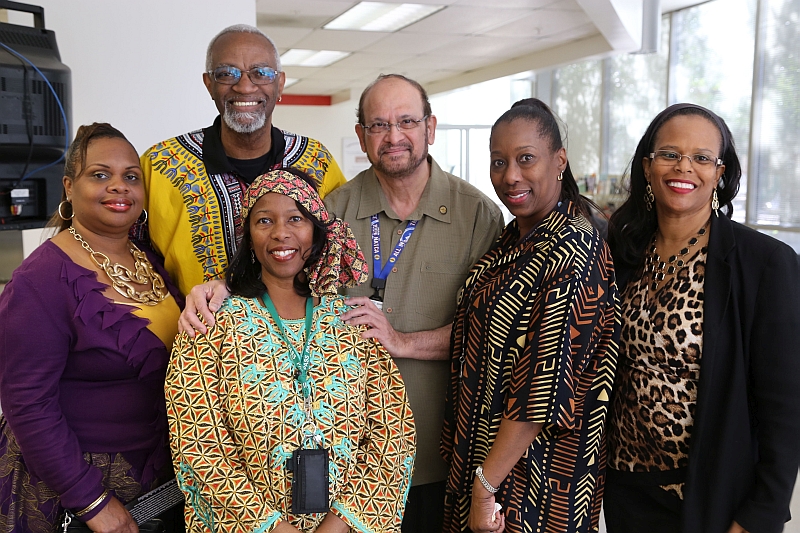 Pictured from left to right: Black History Month Committee Chair LaDonna James, NBCFAE LAX Chapter President Dr. Paul Foster, NBCFAE LAX Chapter Secretary Annette Walker-Jack, NATCA Regional President Sam Samad, Membership Chair Caroline Baker, and NBCFAE LAX Chapter Vice President Carlette Young.
The National Black Coalition of Federal Aviation Employees (NBCFAE) and NATCA joined together to celebrate Black History Month at the Western Pacific Regional Office on Feb. 25, 2016. The celebration included the NBCFAE awards presentation, a history trivia challenge, a baked dessert contest, and soul food luncheon provided by the RO Café.
Dr. Paul Foster, Ed.D, NBCFAE, President, LA Chapter, gave opening remarks and discussed the significance of this year's theme "Hallowed Grounds – Sites of African-American History." He also presented the NBCFAE National Award to Annette Walker-Jack.
Sam Samad, NATCA FacRep, Engineers Western Pacific Region, gave remarks expressing the importance of diversity and inclusion in the workplace. He renewed NATCA's commitment to partnering with employee associations to ensure fair and equal rights for employees. In addition, Carlette Young, NBCFAE, Vice President, LA Chapter, led a special memorial tribute for members.

The event closed with a soul food and dessert tasting, which included a cake from NATCA. The event was attended by RO Café employees and friends.