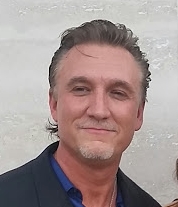 Patrick Armstrong, Dallas/Fort Worth TRACON
Southwest Region Archie League Medal of Safety Award Winner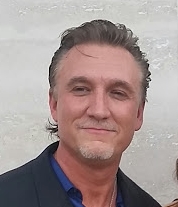 On March 10, 2016, a Beechcraft B35 was on an Instrument Flight Rules (IFR) flight plan from El Paso Airport (ELP) to Grand Prairie Airport (GPM). The pilot was having trouble landing at GPM, and checked in on frequency with Dallas/Fort Worth TRACON (D10). D10 controller Patrick Armstrong immediately began working with him.
Over the course of this event, the pilot twice attempted the only instruments approach available into Grand Prairie – RNAV/GPS Runway 35. The weather for Grand Prairie was five miles visibility, light rain, and ceilings overcast at 800 feet.
The pilot was having difficulty maintaining altitude and headings while attempting to fly the RNAV/GPS approaches. After two unsuccessful attempts, the pilot advised that he had only 10 minutes of fuel remaining, making the imminent situation all the more pressing. Patrick quickly thought of all his options and offered the pilot an ILS approach at neighboring Arlington Municipal Airport (KGKY). The pilot concurred with Armstrong and was vectored for the ILS approach into Arlington.
Armstrong: Just get yourself set up, sir. Just orient. Just fly your present heading, don't turn the aircraft anymore. Just fly your present heading and maintain two thousand.
Armstrong: 46A climb and maintain two thousand three hundred. What is your heading, sir?
N8846A: I'm heading 1-7-0. Um, I'm…I'm fuel critical now. I'm…I'm getting worried.
Armstrong, knowing that the pilot did not have time to get the weather or to find the Arlington ILS approach plate, issued weather and approach plate information to the pilot. Armstrong coordinated with Arlington tower, received and issued a landing clearance, and worked the aircraft to a successful landing.
N8846A: In sight through the clouds. Thank you for your help.
Armstrong: 46A you're very welcome, sir. Cleared to land Runway 34. You can just stay on this frequency for now.
N8846A: Roger that, 46A.
The pilot later called the TRACON to talk with and thank Armstrong for saving his life. He even offered Armstrong three steak dinners at restaurants of his choice for the three nights the pilot was in town.
Southwest Region Vice President Andrew LeBovidge:
"The work that Patrick did truly exemplifies the commitment to safety and service that is the hallmark of our profession. His calm and steady communication to the pilot ensured a safe outcome. The manner in which Patrick assisted the pilot in distress is the epitome of the professionalism and dedication all controllers have to the system and the flying public."