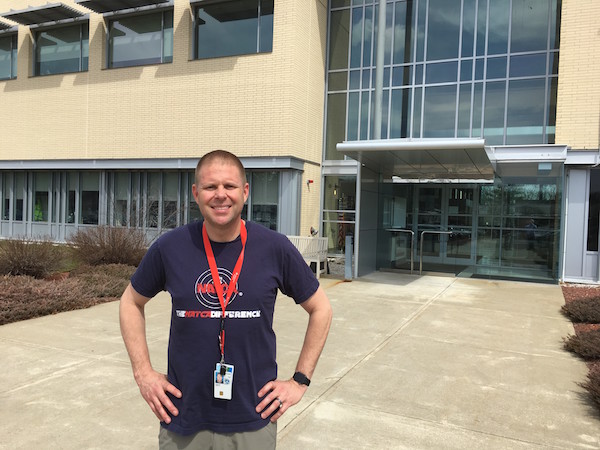 April 8, 2016 // It's That Time of Year: ATCA's Scholarship Program is Accepting Applications (and Donations)!
By Kristen Knott, ATCA Writer and Editor
A scholarship from the Air Traffic Control Association (ATCA) can go a long way. It can set you and your family members on a path towards success, or even change your trajectory altogether!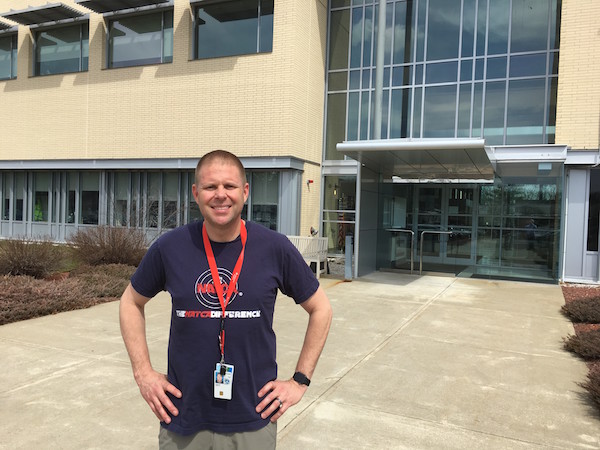 Boston TRACON FacRep Curt Fischer.
Just ask Curt Fischer, veteran air traffic controller, ASI Committee member, and Boston TRACON (A90) FacRep, who was awarded an ATCA scholarship in the late 1980s.
"I wasn't looking to do air traffic control, but [the ATCA Scholarship Program] steered me in that direction," said Fischer, who originally pursued a career as a pilot before the economy took a turn for the worse. "[Applying for an ATCA scholarship] was a great decision, and I never looked back."
Fischer has now enjoyed a 25-year career as a controller with no plans to leave anytime soon. It all started when he saw an ATCA scholarship announcement on a bulletin board at his college.
From there, fate intervened in the form of Gabriel Hartl, ATCA's then president who helped establish the association's scholarship fund. Hartl handpicked Fischer's application out of a stack and was instrumental in him winning.
"I don't know what motivated him to help me – it was quite a surprise to me," said Fischer. "He was like my guardian angel."
ATCA scholarships are awarded each year to help support the financial needs of those deserving students who have chosen to seek higher education in the science of air traffic control (ATC) and other aviation disciplines. The scholarship is also open to the children of ATC specialists. Last year alone, ATCA gave nine deserving ATC and aviation science students a total of $65,000 to cover the ever-increasing cost of higher education.
ATCA has four scholarship categories:
The Gabriel A. Hartl Scholarship, awarded to students enrolled half- to full-time in a two- to four-year air traffic control program at an institution approved and/or licensed by the Federal Aviation Administration as directly supporting the FAA's collegiate training initiative.
The Lawrence C. Fortier Scholarship, awarded to current students studying air traffic control or an aviation-related subject.
The Full-Time Employee Student Scholarship, open to any full-time employee enrolled in an advanced study program in the field of air traffic control or aviation.
The Buckingham Memorial Scholarship, given to children of ATC specialists.
Scholarship amounts vary from $3,000-to-$10,000. Recipients are selected each summer by the ATCA Scholarship Committee and announced by late summer.
Applying for an ATCA Scholarship is easy! Visit atca.org/scholarship for more information, to download an application, or to donate to the fund. Applications should be mailed to the ATCA office or sent to tim.wagner@atca.org. The deadline for submissions is May 1.