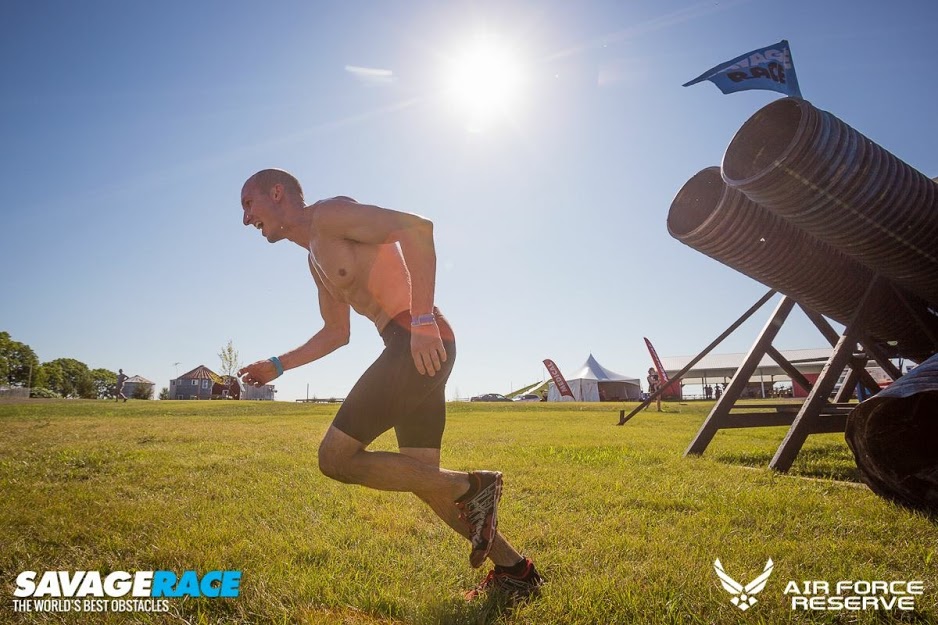 April 8, 2016 // Yuri Force: Controller, Obstacle Course Racer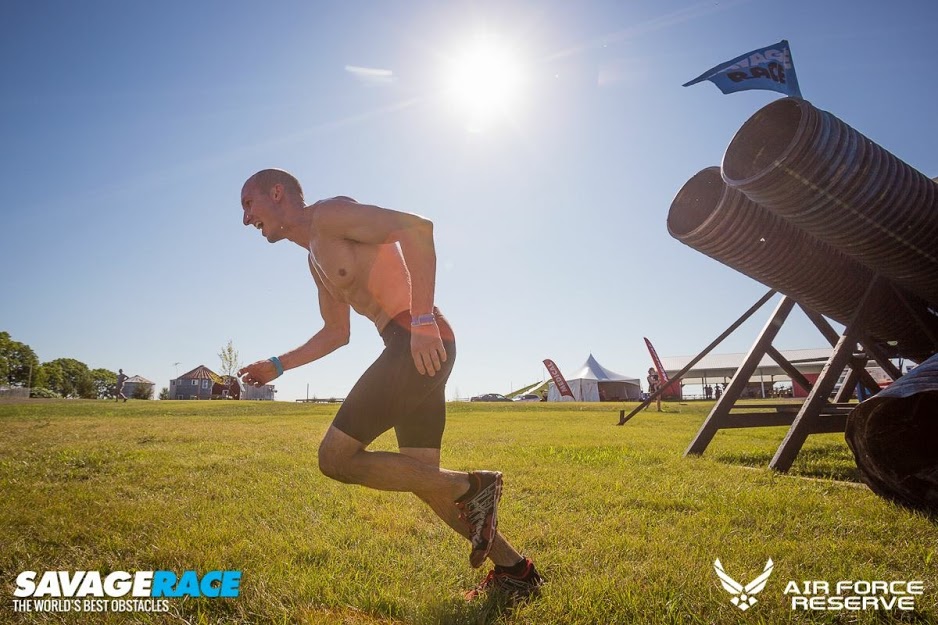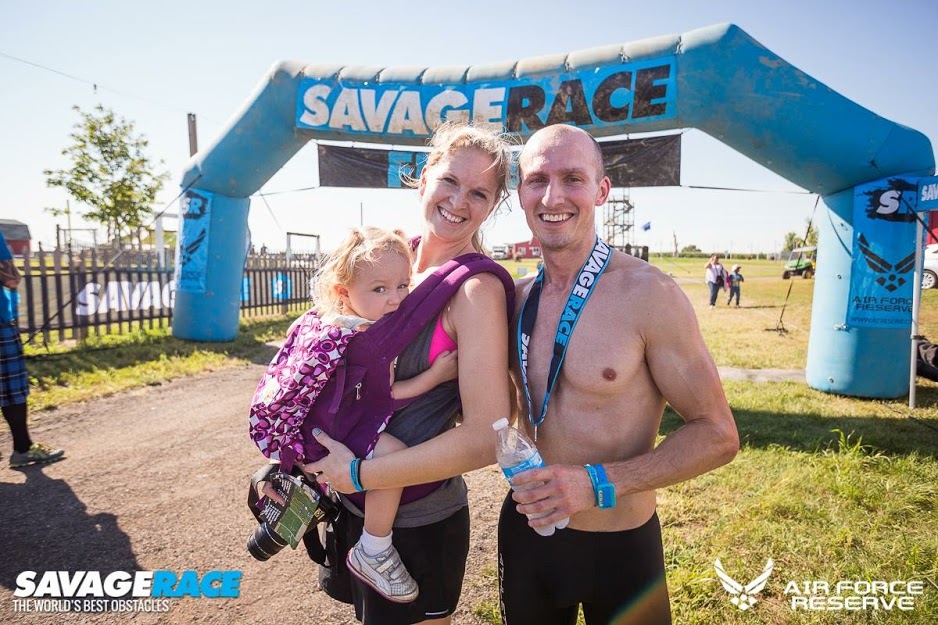 Yuri Force, Atlanta TRACON (A80), has been active throughout his life. His father was a competitive runner and passed that love of athleticism onto his son, with Force competing on his school's cross-country and track teams in his youth.
Force continued to be relatively active and run through adulthood with the encouragement of his mother, who could see how much he loved it. Sadly, she was diagnosed with cancer in August 2012. Because of the side effects of chemotherapy and her various treatments, she suffered a stroke that December and passed away.
Upon losing his mom, Force fell out of working out completely. As time went on, he remembered how much his mother encouraged him to run and be healthy, so he slowly got back into it as a way of working through his loss with the unconditional support of his wife, Carly.
"I started with walking again and that turned to jogging, then running, then obstacle course racing," he explains. "At the time it didn't feel very good but now that I look back, it was something that worked out well for me even though it did not come from a good place."
Just two years later, Force had begun competing at the professional level. He describes that for most of 2013, physical activity and his introduction to Obstacle Course Racing (OCR) was a means to keep his mind someplace else. That changed at the beginning of 2014 when he started to participate in competitive races.
"The first event I competed in was in January 2014 in Miami, Florida," he says. "It was a completely different kind of race and I ended up getting third place. I didn't think I would do that well but it catapulted me into traveling a little more to compete nationwide at a more serious level."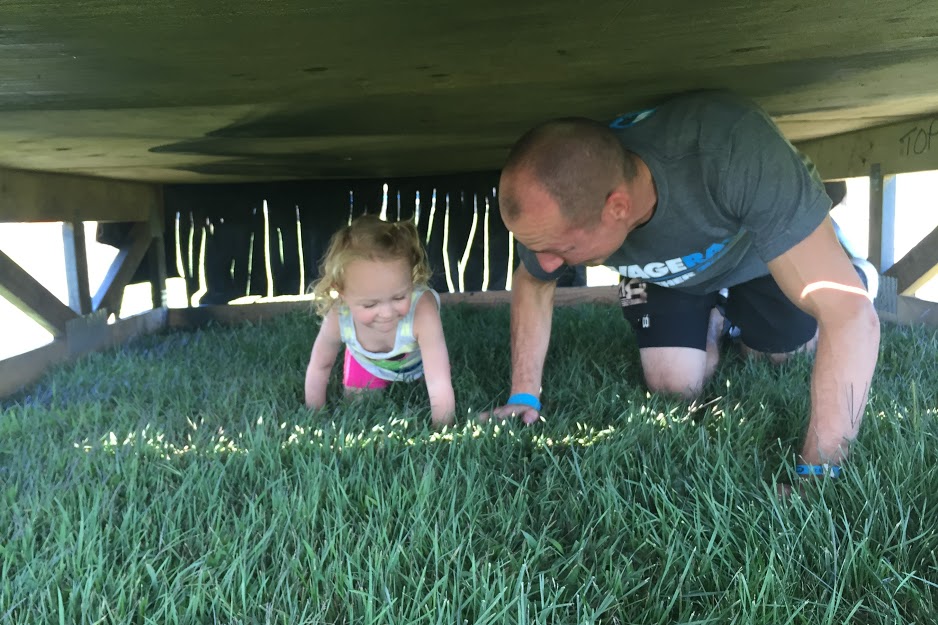 After two years of competitive OCR, Force has set his sights on American Ninja Warrior. After applying and not getting accepted in 2014, Force decided not to apply for 2015 and instead focused on other competitions, but the pull of the fun and exciting challenge American Ninja Warrior provides brought him back.
"I was accepted this year and the episode I'm on will be broadcast sometime in June," he says. "It was a lot different than I thought. The cameras and lights got to me a little bit. The obstacles in person were more challenging than I expected but I had a blast competing."
The high-stress nature of competing at your top physical level is something that not everyone can handle, but is something to which every air traffic controller can relate. The ability to make correct off-the-cuff decisions is crucial as environments constantly change in both fields.
"As an air traffic controller, you have to adapt to different situations and learn on the fly," Force says. "Same with obstacles. Something may not bounce or spin like you're used to, so you have to change and adapt quickly. Being a controller definitely has helped me prepare for these events."
Competing all over the country has its perks for his family as well. His wife Carly, who is seven months pregnant with their second child, loves to travel and his competitive trips often double as family vacations for them and their daughter Emory, his greatest inspiration. When she began to show interest in obstacle course racing, Force's passion only grew.
"I do this to be active, inspire my daughter, and to think about my mom," he says. "I want to show my daughter that it's not just about winning. It's about getting out there, crossing that finish line, and knowing that you gave it your all. It all comes down to enjoying what you do, and I enjoy doing this. Now, she loves to run, climb, and play on any obstacles she sees. My main goal is to keep her interested in an active lifestyle, not only to be healthy but to show her how enjoyable it can be. It was actually her idea today to do sprints up and down the driveway which I love — but sometimes my wife and I feel like we've created a real life energizer bunny!"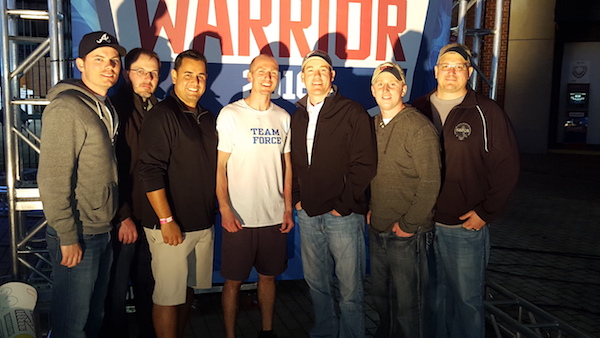 A80 Brothers and Force pictured left to right: Mason Braddok, Jason Steiner, Chris Phillips, Yuri Force, Grant Gers, John Cunningham, and Jacob James.