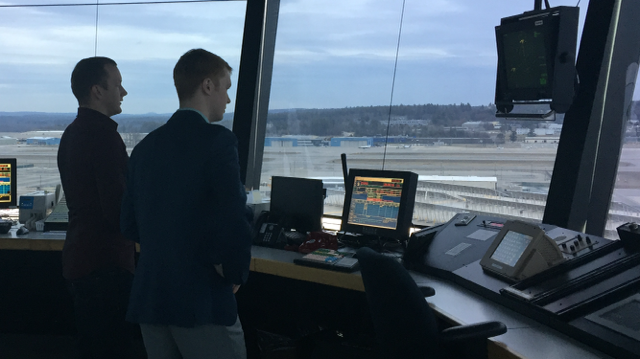 April 8, 2016 // Photo Album: Manchester, Canada: See All of the Places NATCA is Making a Difference Across the Country This Week
Mr. Travis Krogman, Congresswoman Kuster's (NH-02) Legislative Assistant for transportation issues, visited Manchester Tower (MHT) on Thursday, March 10, for a tour of the facility and to gain a better understanding of the air traffic control operation. He spent the week touring New Hampshire and speaking with many organizations in the state. Krogman said getting a facility tour from NATCA was at the top of his to-do list while in New Hampshire.
Jeff Maxwell, NATCA MHT Legislative Representative, hosted the tour and did a great job explaining the local operation to Krogman. During the tour, the group discussed in depth many current issues important to NATCA, including unstable funding and the current staffing shortage in many facilities across the country.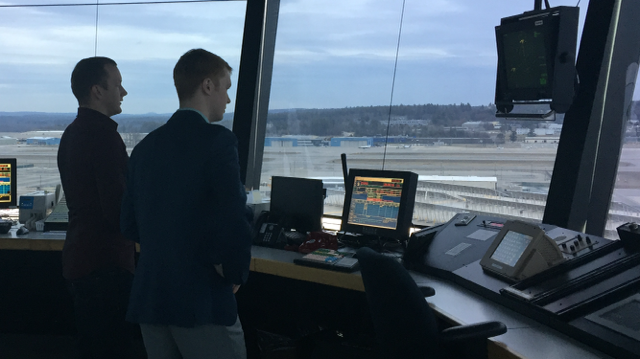 ---
Evolution from the Cockpit to the Air Traffic Control Unit
The Fatigue Management Approaches in Aviation Symposium was convened by the International Civil Aviation Organization (ICAO) April 5 and 6 in Montréal, Canada. The event provided an important information sharing opportunity for rule-making authorities, airlines, air traffic service providers, international general aviation operators, international helicopter operators, and all aviation professionals involved in safety-related activities.
Following the symposium, ICAO hosted the 2016 Conference of the FRMS Forum on April 7 and 8. This meeting developed themes related to the regulation and implementation of Fatigue Risk Management Systems (FRMS) in a flight operations context. The content had high relevance to operators and regulators alike and provided unique insights for States and other service providers considering the implementation of FRMS.
In attendance (pictured from left to right) were: Joe Magee, ITF; Dr. Ruth Stilwell, Aerospace Policy Solutions, LLC; Mike Reed, NATS; Suresh Tewari, NATS; Luigi Giuliano D'iddio, Italy; Safiyanu Mohammad Dauda, Nigeria; Jeffrey Richards, NATCA; and Jay Barrett, NATCA.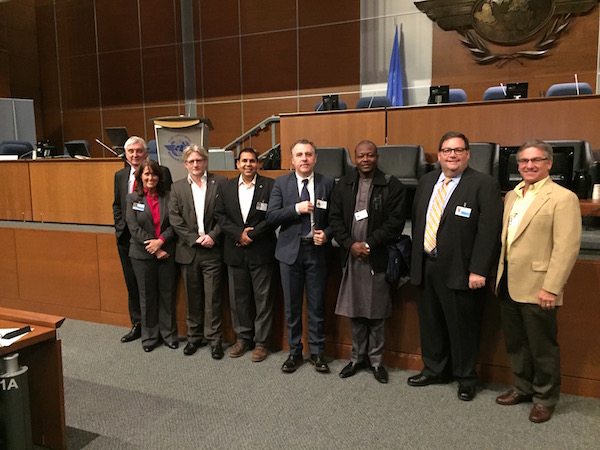 ---
NATCA President Paul Rinaldi joined Daryl Hickey, President Civil Air Australia (far left in photos), Paul Winstanley, Chair, Prospect ATCO's Branch U.K. (to Paul's right in photo), and Canadian Air Traffic Control Association (CATCA) President Peter Duffey (right in photos) in a panel discussion/question-and-answer session Thursday at the CATCA Convention in Halifax, Nova Scotia.