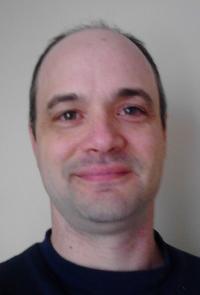 Southern Region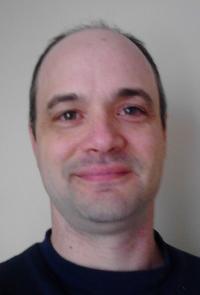 Alvin Kent, Atlanta Center
---
Five minutes.
On Nov. 10, 2011, the pilot of a Cessna Skyhawk with a rough running engine was five minutes away from landing safely at an abandoned airport in rural southwestern Alabama. The pilot was headed southeast from Meridian, Miss., to Dothan, Ala., and was just halfway through the trip when he had to declare an emergency. Five minutes seemed so close, yet was frustratingly far away for this aircraft.
Luckily for the pilot, the air traffic controller on the other end of the microphone was 22-year veteran Alvin Kent of Atlanta Center. Kent knew his airspace like the back of his hand.
Kent: The Pine Hill (Municipal) Airport is at 12 o'clock in about five minutes, do you got that much time?
N813HY: No, it's hitting on one cylinder, uh, everything's going.
N813HY: I'm holding at about 5,000 feet, uh, this is very bad, I don't see the airport…about five minutes?
Kent: Five minutes, if you can fly for five minutes you will go right to it.
The fact that this abandoned airport factored into the incident at all is a remarkable testament to Kent's expert knowledge of the area and his ability to quickly execute a plan. His steadiness helped calm the stress of the situation.
Kent knew that Pine Hill would be tough to find, hidden in a wide, mostly wooded area. He needed another set of eyes. On his radarscope was a King Air that he was working. The aircraft was in the vicinity headed away from Pine Hill. With a quick and gutsy decision, Kent asked him to make a 180-degree turn back toward Pine Hill and see if he could spot both the airport and the Cessna.
Sure enough, the King Air pilot was successful. Kent went back to working the Cessna down.
Kent: If you keep what you're doing, you'll make it with no problem. It's nine miles away, N3HY, the Pine Hill airport runway is east-west and its about 4500 feet long.
Kent asked the King Air to assist the Cessna in helping find the airport.
N813HY: Okay, I've got a visual on the airport, I'm just about over it, the winds are what now?
Kent: Winds out of the north northwest and gusting between 10 and 20 knots.
Kent: There's a chance that he (Cessna) might not be able to hear me when he turns final (approach), he may be too low, so if you hear him and I don't answer him, let me know please.
A few moments later, the tension cleared with the sounds of the Cessna pilot on the frequency with good news.
N813HY: Atlanta, we are on the ground at Pine Hill, sir.
---
A transcript of this recording can be found HERE.
Listen to the highlights of this event: