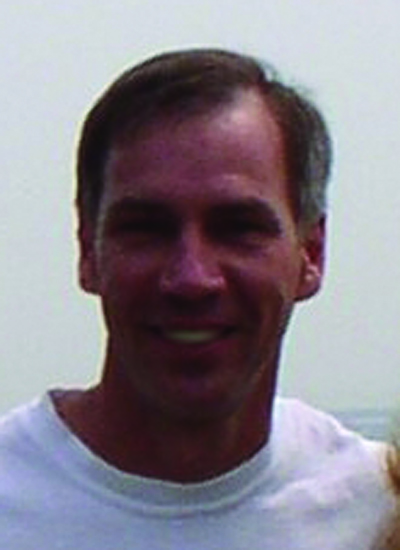 Alaskan Region
Richard Todd Lamb, Anchorage Center
John Michael Evans, Fairbanks AFSS
---
With thorough coordination and prioritization of duties, Alaskan members Todd Lamb and Michael Evans took control of an emergency situation on the afternoon of Dec. 20, 2009, to ensure a safe landing for not just one aircraft, but for two.
Fairbanks Automated Flight Service Station (AFSS) specialist Mike Evans was in the middle of assisting Rick Schikora, pilot of N3486C who had declared smoke in the cockpit of his Cessna C170B, when Todd Lamb took over Sector 15/16 at Anchorage Center.
Lamb: Do you think I can help him or what's the situation?
Evans: He's gonna have to land here pretty soon… We better get him on radar contact, for if we lose radar contact we'll know where he's at.
With no direction finding equipment in the area, Evans quickly used his ATC knowledge and experience to choose the best option for the current situation and elected to hand him off to the facility with radar coverage in the area, Anchorage Center.
Faced with an aircraft now unable to establish consistent communication due to its low altitude, Lamb was forced to relay all information through N7516K, a nearby Piper Cub coincidentally piloted by a friend of the distressed pilot. Using his 18 years of controller experience, plus his own familiarity with a Cessna aircraft, Lamb was able to successfully assist Schikora in locating a narrow dirt trail that would offer the only safe landing surface within the area.
"I don't have a transponder but I can go ahead and land next to him on Nome Creek Trail and see if I can help him," N7516K offered eagerly in hopes of assisting his friend. Lamb, aware that Schikora had since brought his aircraft to a safe stop on Nome Creek Trail, now set in to assist this second aircraft in its effort to locate the downed plane's position.
"Advise your intentions of position on this frequency; call for overhead aircraft because I won't be able to hear you," instructed Lamb. "Let us know that everything's good otherwise we're gonna send rescue."
From the moment Lamb began work on Dec. 20 until the very end, he provided attentive, above and beyond assistance to the aircrafts involved. Beginning his shift with initiative, he asked another facility what he could do to help. While using all resources available, he made sure that other aircraft in the area were monitoring the situation through its entirety and, after a notified of a safe landing, followed up with numerous questions to the pilot of N7516K regarding any rescue assistance needed on the ground. Lamb took extra precautionary measures throughout the entirety of this situation – a situation in which he knew time was imperative as exposure to the extreme temperatures in the Alaskan area could rapidly become an issue had the pilot not be picked up.
The teamwork, attention to detail, and calmness under pressure displayed here by Lamb and Evans are true examples of what our ATC system is all about. Through their decisive actions, they collectively helped create a happy ending to what could have been a tragic story.
"I was just really fortunate," Schikora told Fairbanks Daily News Miner last December. "So many things went right. I call it an early Christmas present."
Lamb and Evans call it "just another day at work."
---
A transcript of this recording can be found HERE.
Listen to the highlights of this event: