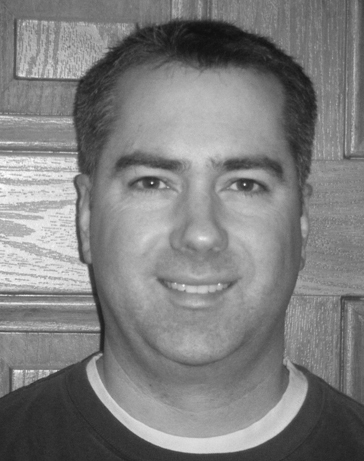 Central Region
David Cornell, Cedar Rapids ATCT
---
On the evening of Jan. 18, 2010, 17-year veteran controller David Cornell received the call many controllers dread. Cessna N8584X was declaring an emergency.
In an area suffering from low ceilings and visibility, this aircraft was currently stuck on top of the clouds with only 30 minutes of fuel remaining, and it needed to land. Cornell radar-identified the Cessna and asked all the correct questions in order to gather as much information as he could on the situation. After checking with other facilities in regards to weather in other areas, as well as Flight Service, it became clear that there were just no options within the range of this aircraft.
Cornell decided that his only choice was to try to get this pilot to the Cedar Rapids Airport (CID). Learning that the pilot did not have any approach plates for CID, Cornell began giving instructions on how to set up the aircraft for the ILS approach. An IFR-pilot himself, Cornell would have to talk this VFR-pilot all the way down. Contacting the airport safety office to put the airport on alert status, he then called a front line manager at home to inform him of the situation, knowing that they were now out of alternatives – the pilot's aircraft was coming down somewhere in 25 minutes.
While relaying instructions to the pilot, with an intent focus to keep him above the top of the clouds as to not get disoriented, Cornell even took the time to ask pilot Doug Tindal his name so as to further calm him during the remainder of the stressful situation. Given the reporting ceilings, the only approach available to get the aircraft below the bases of the clouds was an ILS – an approach that Mr. Tindal had never attempted before, and now only had one shot at making. In essence, Cornell was working the aircraft on a modified Airport Surveillance Approach, one that is not published or con-ducted at CID, combined into an ILS approach. Making sure the aircraft didn't descend too early or spend too much time in IMC during descent, Cornell carefully instructed the pilot towards the airport until lights were reported about one and a half miles from the runway.
Cornell received indication that the plane was now only 100 feet above the ground due to its rapid de-scent rate, and he quickly reacted with a low altitude alert. After receiving no response, and simultaneously losing the aircraft on radar, airport rescue vehicles were dispatched. Cornell later learned that the aircraft, first come across by a passing snowmobiler, had crash-landed in a field about a mile short of the runway. Remarkably, the pilot walked away with only a broken arm after an event that could have so easily ended with the worst.
"This incident is a textbook example of what personifies us as air traffic controllers," shared 23-year veteran Jerry Reichenbach, CID facility representative and the on-duty CIC assisting that day. "Dave remained calm and cool during the event, knowing full well that he might very well be the last person on earth to talk to this man… but I knew good and well that if anyone at the tower that day could get Mr. Tindal on the ground safely, it was Dave."
Kevin Peterson, Central Region Vice President:
"On Sunday, Jan. 18, 2010, weather at the Eastern Iowa Airport in Cedar Rapids, Iowa, was below landing minimums for most aircraft. The ceiling was 100 feet with freezing fog and half-mile visibility, in a widespread area covering all mid-western states. Dave Cornell, 17-year air traffic control veteran, was working radar when he received that dreaded call from N8584X, and is the primary reason this pilot is alive today. Dave's calmness and attention to duty exemplifies who we are as air traffic controllers. Dave remained calm throughout this event while knowing full well he might be the last person this pilot talked to. Dave's actions on this foggy night at the Cedar Rapids Airport were nothing but outstanding."
---
A transcript of this recording can be found HERE.
Listen to the highlights of this event: