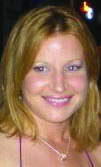 Southern Region

President's Award for Best Flight Assist of 2009
Lisa Grimm, Nathan Henkels, and Jessica Anaya, Miami Center
Dan Favio, Brian Norton, and Carey Meadows, Fort Myers ATCT
---
"I've gotta' declare an emergency. My pilot's…unconscious. I need help up here."
These stirring words hung heavy in the air as Doug White, passenger of the King Air aircraft, reached out for help – help from anyone that could provide it on this busy Easter Sunday.
"My pilot's deceased… I need help."
While his wife and two daughters looked on in shock, White took over the cockpit as various Miami controllers began to lighten the load of Nathan Henkels and Lisa Grimm who immediately made moves to assist the troubled passenger.
Though a private pilot, White had never flown a larger, two-engine King Air and was now in a life-threatening situation as the plane hit 5,000 feet and continued climbing.
As Jessica Anaya stepped in to coordinate the rerouting of all aircraft in this high traffic area of Southern Florida, Grimm worked to calmly explain the specifics of the aircraft to White as he frantically sought to turn off the autopilot.
"Number five delta whiskey, disengage the autopilot. We're gonna have you hand fly the plane," she instructed. "Hold the yoke level and disengage the autopilot."
"Alright, I disengaged it," stated White, surprisingly composed as he was forced to take action in order to stop the climb. "I'm flyin' the airplane by hand." And, in his typical light-hearted demeanor that seems to find humor in any situation, followed it up with a request for Grimm to find the longest, widest runway she could.
"You doin' alright there descending?" Grimm asked a few minutes later, as she did repeatedly throughout the event. "I felt as long as he had some reassurance, he had enough skills to successfully manipulate the controls and bring the plane down," recalls Grimm of her actions that day.
"Oh, we're havin' a hoot, niner delta whiskey," White responded in his thick southern drawl.
He lay in the hands of a team that had quickly formed an assembly line formation in order to successfully alternate between transferring control on the radio channel, advising the passenger, and issuing control instructions to other aircraft. Through the pilot experience so patiently displayed by Grimm and the hard work of Henkels and Anaya, White was able to get the plane in the appropriate position to steer towards Ft. Myers Airport where Dan Favio, Brian Norton, and Carey Meadows were waiting to take over.
It was at this point that Favio called up good friend and veteran pilot Kari Sorenson of Danbury, Conn., for help in talking White down. Also a flight instructor, Sorenson was able to relay important details via cell phone regarding the positions of controls, switches, and how to configure the King Air for landing. Favio and Norton, set up on a single scope and a separated frequency to allow for complete focus, received the instructions from Sorenson which they carefully echoed to White. With a successful touchdown finally completed, the two handed the aircraft off to Meadows at ground control where he proceeded to assist White with shutdown instructions.
With one unfortunate and unpreventable death, came the incredible saving of four others thanks to those who worked the skies that Easter Sunday. The teamwork was unmistakable as the experience and calm composure of the controllers in Miami joined forces with the quick-thinking skills of the Fort Myers team. Enhanced by the unforgettable courage displayed by Doug White through these adverse circumstances, the ATC system worked together from tower to center, from pilot to passenger, to bring a successful end to this unexpected and traumatic event that could have easily gone from bad to worse.
"The husbands and the wives of air traffic controllers have no idea what their spouses do for a living," said White after the fact. "When something good happens, air traffic controllers don't get the high-fives and the 'attaboys.' I'm going to give them the 'attaboy.'"
---
A transcript of this recording can be found HERE.
Audio Recording 1 – ZMA:
Audio Recording 2 – RSW: