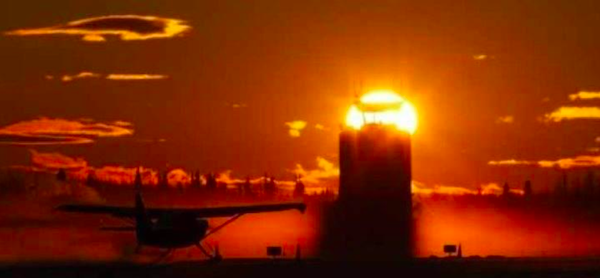 April 29, 2016 // Facility Spotlight: Fairbanks ATCT/TRACON (FAI)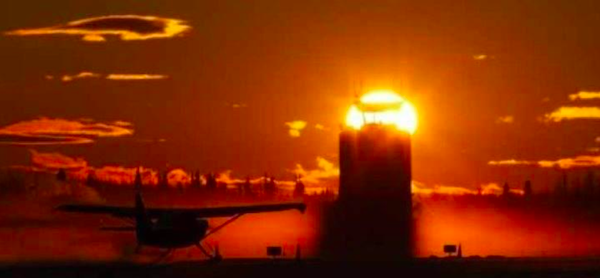 There are 32 NATCA members at Fairbanks ATCT/TRACON (FAI). The facility was commissioned in 1977 and is currently a level 7 tower/TRACON.
Controllers at FAI are responsible for a 60-mile radius that consists of three airports with Class D airspace and a Terminal Radar Service Area that surrounds all three.
FAI works in conjunction with Ladd Army Airfield Tower and Ground Controlled Approach (FBK), Eielson Air Force Base (EIL), Anchorage Center (ZAN), Fairbanks Flight Service Station (FSS), and occasionally with range control when dealing with restricted areas.
FAI works with a wide range of aircraft including but not limited to PA-18s, C172s, B737s, B747s, KC135s, and F16s.
"The many different types of aircraft are the most unique things about working here," explains FacRep Derek Jackson. "Having to sequence slow-moving super Cubs with Boeings and fighter jets can be very challenging at times."
Weather extremes that controllers deal with also set the facility apart. It can be 50 degrees below zero in the winter with heavy ice fog and only four hours of sunlight while it can reach the upper 80s in the summer with 24 hours of sunshine.
The biggest events FAI handles are the Red Flag military exercises, with fighter jets from all over the world coming in to participate. They last two weeks and are usually held four times a year. Trying to communicate with the foreign pilots can be challenging at times for the controllers.
FAI holds solidarity barbecues in the summer when the weather is nice and holds events at various restaurants during the winter.
"We are 100 percent NATCA right now and it is a joy to be FacRep here," says Jackson. "Getting to work with all the controllers that have been here for some time and to help the many new ones that we have coming in is an honor. Our relationship between management has gotten much better recently and I look forward to passing this all on to someone new soon. I'll be leaving in August for my next facility and will miss this place."