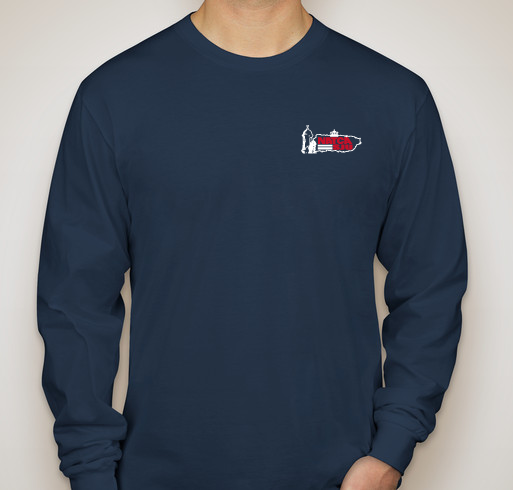 April 29, 2016 // This Week's Notebook: Support Training in San Juan, UnionPlus Theme Park Discounts, Seminars, and Much More!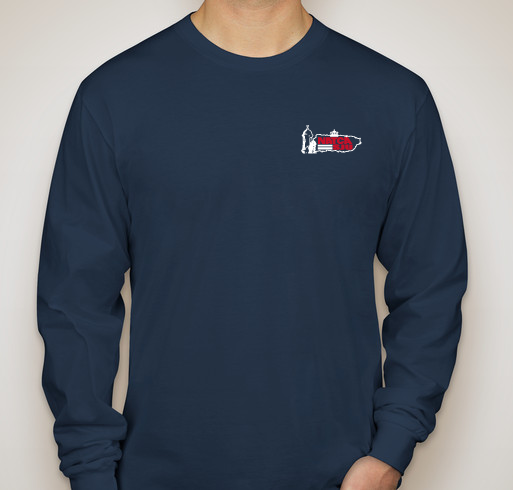 San Juan ATCT (SJU) has launched a new campaign to fund the training of their members by selling shirts at just $20! This is your chance to get NATCA SJU apparel and support a great cause.
The shirts come in five color and style options: black short sleeve, black long sleeve, dark blue short sleeve, dark blue long sleeve, and coral short sleeve.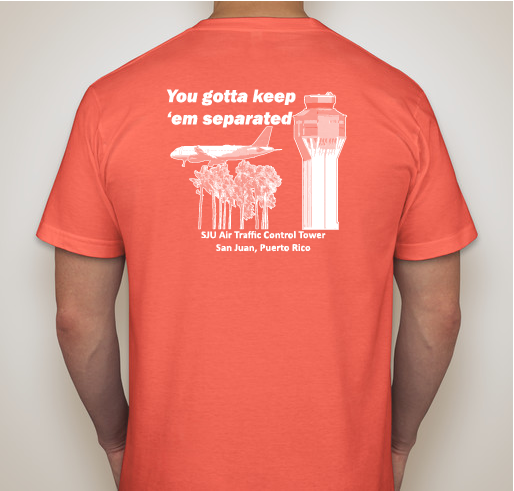 For those who ordered a t-shirt during the last sale of SJU apparel, this edition is different! The front of the shirt features SJU's local logo outlined with the island's shape and a "garita" — a sentry box built in Old San Juan by the Spanish over 500 years ago. The back features the phrase "You gotta keep 'em separated," along with a depiction of an aircraft and the facility.
Please feel free to share on your listserves and with anyone else who may be interested.
---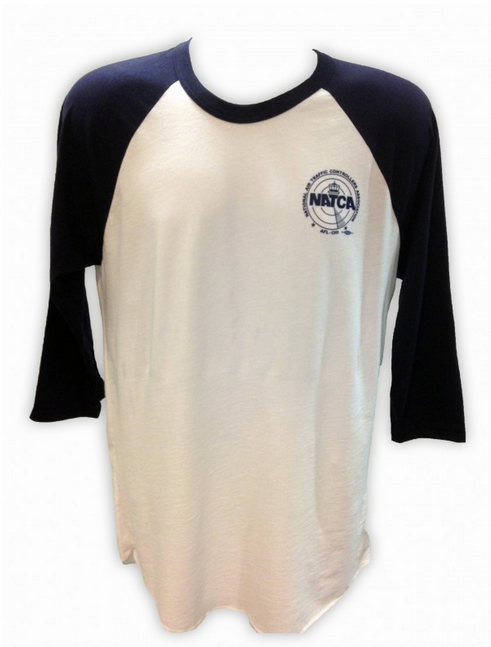 What's New at the NATCA Store: Unisex Tri-blend Raglan Tee
Features of this shirt: Combed ring-spun tri-blend, 50 percent polyester/37 percent cotton/13 percent rayon, 4.4 oz/sq yd. Raglan, 3/4 sleeve made with satin label, rounded bottom, and side seam. Comes in a variety of colors: the body comes in either white or grey, and the sleeves come in black, navy, onyx, pool blue, or red. Standard NATCA logo screen printed on the left chest.
Sizes: Small to 5XL
Price: $26-$31.
Made in USA
To see the item and how to order, click here. Select USPS or UPS as your shipping preference on your orders. Reminder: Apparel items take three to four weeks to deliver from date of order. If you need items by a certain date, please contact NATCA Store customer service for arrangements. Expedited shipping charges may apply.
To check on stock availability or for further assistance, call 800.266.0895 or email natcastore@natcadc.org.
---
Benefits Spotlight: Theme Parks
Enjoy the thrill and excitement at some of the best theme parks nationwide with Union Plus discounts. Click here for more information.
For family fun, choose from 20 of the most popular theme parks in the United States — from Six Flags and Universal Studios to Sea World and Busch Gardens — to receive discounts as a NATCA Union member. Eligible members are all dues-paying labor union members, retired union members; spouse, domestic partner, and children of union members; and widows/widowers of union members. You will save anywhere from $3 to $26 a ticket off the normal theme park ticket prices. Think of the savings for a family of four: you could save from $12-to-$104 on your theme park vacation! Most theme park tickets are valid for one year (or the current season) and may be used anytime. Examples of some of the discounts follow:
Adventure Island (FL) – Save up to $5.50 per ticket
Dorney Park & Wildwater Kingdom (PA) – Save up to $9.49 per ticket
Hershey Park (PA) – Save up to $12.45 per ticket
Legoland Los Angeles – Save up to $16.05 per ticket
Sesame Place (PA) –Save $10.13 per ticket
Six Flags Theme Parks – Save up to $41 per ticket
Water Parks throughout the country – Save up to $22.64 per ticket
Disney World & Disneyland discounts are now available.
To see an updated list of ALL theme park discounts, see go to www.workingadvantage.com.
---
Cambridge Corner: If I am covered by a health plan under the Federal Employees Health Benefits Program (FEHBP), what is the advantage of also enrolling in Medicare?
Medicare-eligible employees and retirees enrolled in a fee-for-service plan, such as Blue Cross and Blue Shield, APWU, GEHA, etc., would find that Medicare pays first for most services except prescription drugs, and their FEHBP plan pays for services not covered by Medicare.
FEHBP fee-for-service plans waive most deductibles, co-pays, and coinsurance for Part B enrollees. Together, both programs will cover almost all of your medical bills, even if you receive services from non-preferred providers, with little or no out-of-pocket expenses other than premiums. For those Medicare-eligible employees and retirees enrolled in a health maintenance organization (HMO), there is less advantage to enrolling in Medicare Part B because HMO plans provide a full range of services with relatively low co-pays.
However, enrollment in Medicare allows HMO enrollees to go outside of their plan network of providers and travel outside of the plan's service area and still have about 80 percent of their bills covered by Medicare, even if the HMO plan pays nothing.
Call 888-900-4690 or click here for more information on how Cambridge Financial Partners can help you.
---
Upcoming Retirement Seminars Provided By 4 Square: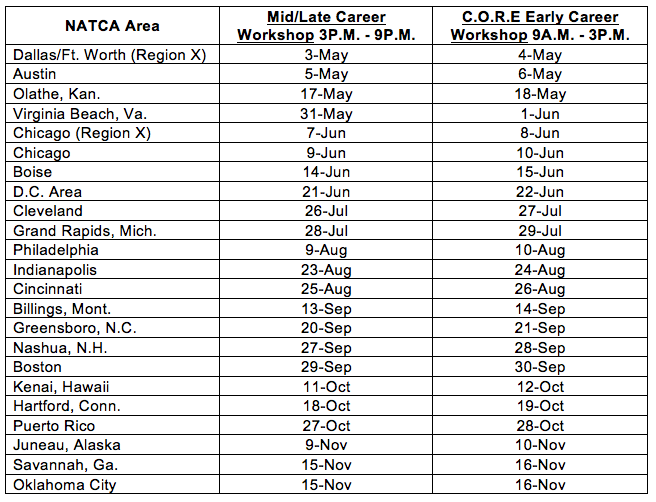 Standard seminar for members with more than 15 years of service held from 3-9 p.m. local time.


Register by signing on to the NATCA Portal. Please verify the personal information listed for you including email and cell phone number. If any information is incorrect or missing, please correct or add it under the "My Profile" tab. To register for a seminar, click the "Events" tab, followed by "2016 Retirement Seminars". Complete the requested information and click "Next". When you come to the screen listing the seminars, select the one you wish to attend, hit "Next", verify your requested seminar information and then click "Done". You will receive a confirmation email that your registration was complete.
A second email will be sent two to three weeks prior to the seminar giving you the logistical information for the seminar. Also included in this email will be instructions on how to obtain a benefits estimate at the seminar. Spouses and significant others are also invited to attend. Please ensure that you add them to the registration when asked if you will be bringing a guest.
Please try to register three weeks prior to the seminar. Walk-ins are permitted to attend as long as they can provide their membership ID number. However, you will be unable to obtain a benefits estimate at the seminar.
For any questions or problems with registration, please contact Grace Colby, NATCA Executive Administrative Assistant: (202) 220-9829, gcolby@natcadc.org.
Upcoming Retirement Seminars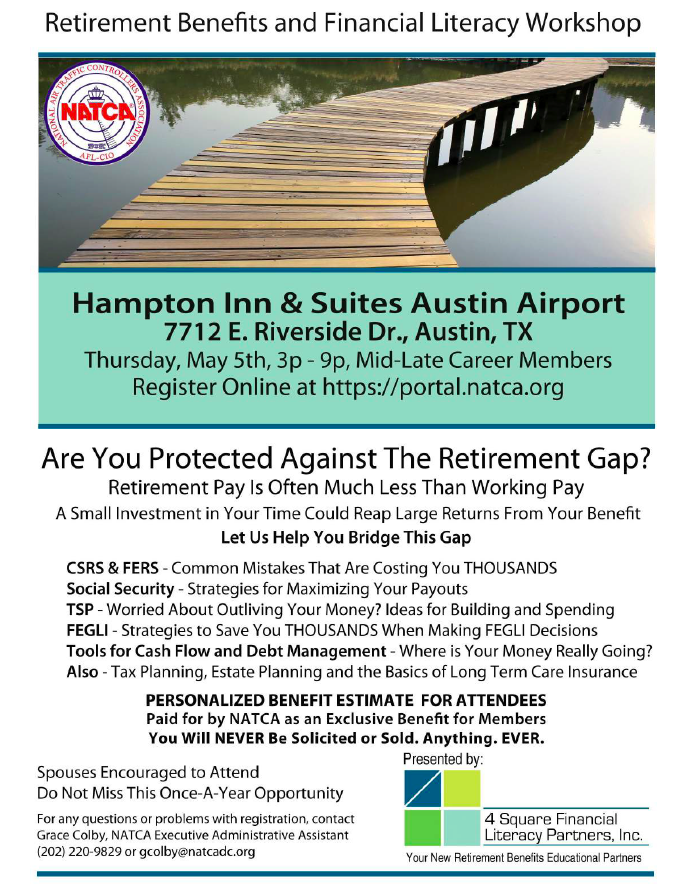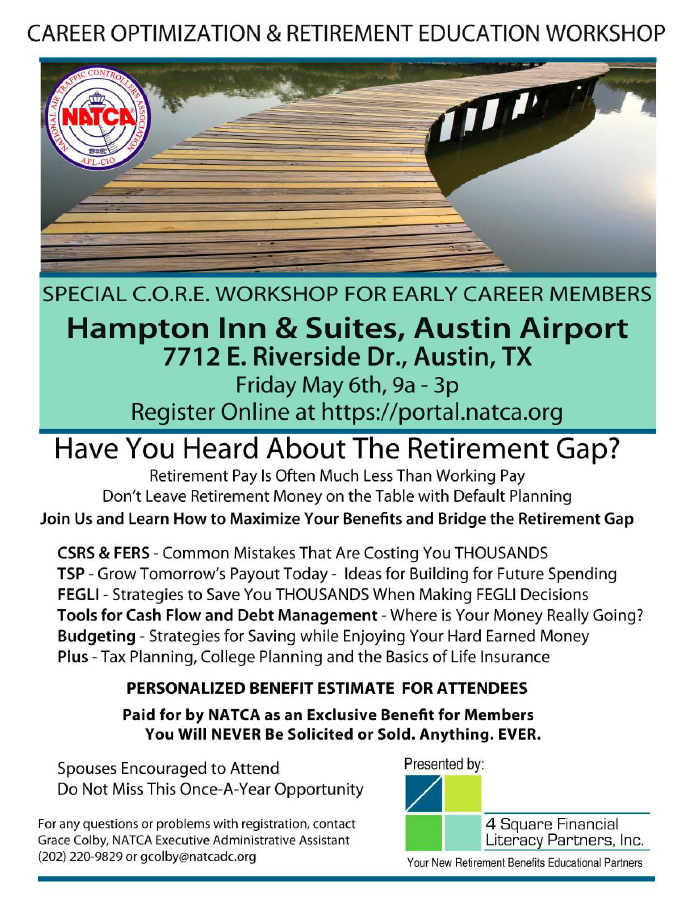 ---
We are now offering Career Optimization and Retirement Education (C.O.R.E.) Seminars in many cities! These seminars are geared towards employees with zero to 15 years of service who want to maximize their retirement benefits and plan for financial stability in retirement. Log in to the Portal today to see which cities are offering this great new program.
---
NATCA EDGE – Designed exclusively for NATCA members!
Can't get to an in-person retirement seminar? We'll bring the seminar to you!
Presenting an all-new, flexible access, web-based session of our popular retirement benefits seminar: To register for a session, visit the NATCA Portal. Click "Events" on the menu bar on the home page and then select the "2016 NATCA Edge Online Retirement Webinar" link. Follow the questions and directions from there.

Personalized benefit estimate for participants paid for as an exclusive benefit for NATCA members. You will never be solicited or sold anything, ever!
For any questions or problems with registration, please contact Grace Colby, NATCA Executive Administrative Assistant: (202) 220-9829, gcolby@natcadc.org.